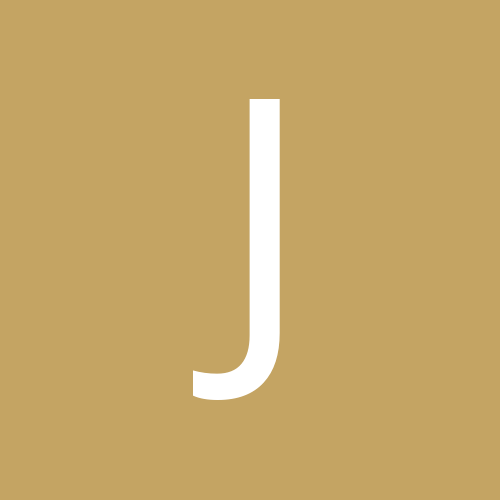 Content Count

1,798

Joined

Last visited
About JanetC
Rank

Mikey's wife


Birthday

02/13/1968
naenaern777

reacted to a post in a topic:

Before and After Lap Band Surgery - PICTURES ONLY

maegan

reacted to a post in a topic:

Dh Is Trying To Convince Me To Get Gastric Balloon...

We'd love to see you, Shy! And Randy, you two had better make it! :myscared: (J/K, we'll still love you even if you skip one!) Blah, where did the pic link go? Oh well, I'll do 'em as attachments. Pics from last month:

Yeah, I'm afraid Brandon (the Cyndi Lauper guy) worked himself off the show with that one. And he's been a favorite of mine. *sigh* Oh well. My favs this week were Sundance, Blake & Chris. To me, Blake already looks like a star on stange, really impressive. I was glad Sundance did well, he's been really hurting since Hollywood week. Think he got freaked out. My votes for leaving: 1. Sanjaya: cute kid, but needs some edge... and some "extrovertness" (lol, my new word!) 2. AUGH!!!! We're down to ones I like. Based solely on last night, though, it's gotta be Brandon. Can't wait for tonight!!

Morning all! Still on the meat-fest, but getting frustrated. My body seems to hold onto every single little pound like it's fighting for its life! I know if I keep working it, it WILL come!! It's my mantra for the month. I just got off a 6 month plateau, it is NOT time for another one! Of course it doesn't help that Mikey's losing tons each day. (Mikey's my DH, banded 2 days before me. He still has 200+ pounds to go, so I know he'll lose faster, but AUGH!!!!) Doing better on exercise... focusing on that, since the food changes don't seem to be cutting it at the moment. Trying to up length & intensity just a tiny bit every day. (( Hugs )) to all! Happy Wednesday!

LOL, we have a couple of others that look great every time, but aren't shrinking. We love 'em anyway! And try not to look at them funny when they take large bites. :mad: Looking forward to meeting you!

Only a few more hours until AI!!! Wooooohooo!!!

I'm in with you on the M/E challenge! It's done wonders so far, hope we can stick with it! I don't do eggs at all, so for me it's just a meat challenge. I do use a LOT of mayo, though, have to have food lube! I'll be happy to do stairs every time I see them. I don't have a lot of them in my life though, so maybe I'll just add in some step work for commercials. Thank you all for being so pumped! You make my feet start tapping!

Hi Jay! Pappas is definitely a family restaurant, so I think kids would be welcome. So far none of us has any young ones to bring, so we've been kidless, but I think it would be ok for you to bring them. One thing to note, we do get pretty graphic (gross) with our discussions about banded life. It could be shocking, depending on the kid. I'm glad you're going to come!

Oh, I forgot to post my challenge results, heh. Probably avoiding it subconsciously. I walked on Sat, but didn't do anything aerobic Sunday. *sigh* Next week! Do we have a Mon - Fri challenge?

A few of us went to dinner on Sat & talked about maybe trying to roller skate together -- it's exercise, but could be so fun that you forget you're sweating! Thought I'd see how many (if any) are interested & where they live so we can pick a rink in the middle of us. Post if you're interested & give some cross streets (make them fairly large, heh, maybe the closest highway intersection). Mikey & I are pretty far NW (Keller). We're roughly near 820 & 377 -- or on the other side 377 & 114. Can't wait to find out if I can still skate!

Hang in there, Avilla! If you refuse to give up, it WILL change!! Constantly give your body permission to change & let go. (I feel myself holding back every step of the way.) Start focusing on how it'll feel to break through... picture how you'll look, imagine the congratulations, envision your smile. For my last plateau, I went on pure meat for a week (Atkins induction plus). I didn't even allow myself 20 carbs a day, I kept it to a bare minimum. It was just for a week, so I didn't get too worried about nutrition, just took my vitamins & drank a TON of water. It did the trick for me, though no guarantees! I found this some time ago, but haven't tried it yet: http://www.digitalhorsewoman.com/plateaubusting.htm Good luck! Most of all, don't give up hope!!

Do you all vote? I haven't yet this year, mostly because I haven't caught the show live yet, lol. But I will, oh I will!

Mikey & I will be at Pappas Bar-B-Q off NW Highway & I-35 in Dallas at 5pm on Sat, Mar 24. We'd love to see you there! If you're planning on going, please post. If we get too many, we'll warn the restaurant. (If you don't post, please feel free to still come. It's a pretty relaxed restaurant, a big crowd won't scare them!) Who: Any friendly banded or unbanded folks in the DFW area Date: Saturday, Mar 24 Time: 5:00 PM (we stayed until 5 last time & they weren't too crowded) Place: Pappas Bar-B-Q (http://maps.yahoo.com/beta/#maxp=sea...Hwy.+Dallas%2C+TX) List so far: 2 Mikey & Janet 1 Wanabethin (Jay) + kids 2 HelenC & DH 2 Randy & MsJoy 1 ShyTexRose Hope to see you there!! Janet

Yeah, what a blast!! We missed ya'll who couldn't make it! StrawartS sent me an email, she was sick all day Sat. Poor thing! She was bummed to miss it. So, next month! Same day, same place, 1 hour later! (I'll start a new post.)

Congrats on the exercise, lala! It's coming, I can feel it! Just did my 1st 45 min for the weekend challenge & I'm hating all of you now! (Just kidding.) Haven't done 45 min straight in, um, well, yeah... 10 years? I'm HURTING!!!!! All I did was walk, lol, but I'm feeling it for sure! You'd better be doing it! If I'm hurting, the rest of you'd better be hurting! (( Hugs! )) I commit to me TODAY!

LOL, that's one I don't think I can do... never did do one. Maybe just start over with a new one? Heh, good luck with it!