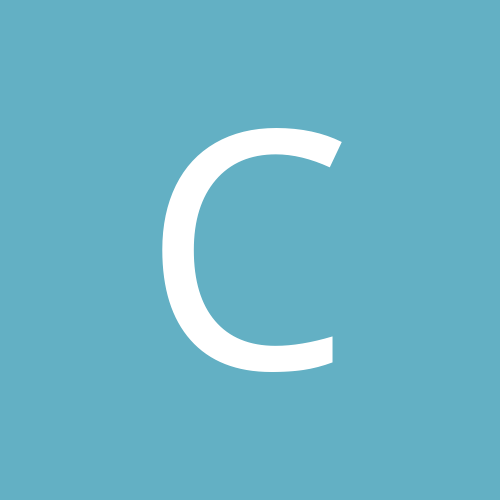 Content Count

454

Joined

Last visited
About chica
Rank

Joined the band 3/11/08


Birthday

07/17/1963
CONGRATULATIONS to you, Special K! :thumbup: I can only imagine the relief you must feel! The stress of unemployment is so awful and takes such a big toll on your psyche after a while... I didn't make my goal of losing 3 lbs in the last month, only 2, but I'm just going to keep going. Maybe next month I'll finally be able to say my BMI puts me at overweight, not obese. But to fair, it's not like I've given up all my vices -- there's still ice cream way too frequently and occasionally thin crust pizza. Hmm, wonder why the scale doesn't move faster. :smile: How is everybody else doing??

Welcome back, Hope! Did you end up trying that Sensa stuff? What exactly is it?? Congratulations, Special K! It sounds like you're really on a roll with the interviews, and I hope that one of them works out for you shortly. Also, you're latest fill appears to be working -- yay! Fenton, Are your Special Events over for a little while? You still manage to do pretty well even with the minor league binges. On the subject of trail mix (from a couple of weeks ago already), I was eating my own almond, dried cranberries, and M&Ms for a late afternoon snack. When we hit that "no more ridiculous carbs" point, I eliminated all but the almonds. Not as tasty, to be sure, but I'm doing whatever I can to reduce the carbs without too much suffering. Also, I've switched from 1% milk to that Hood Calorie Countdown fat-free milk which is WAY lower in carbs. I'm not a plain milk drinker -- it's only in my coffee and some Protein shakes, so it's not too terrible. And I gave up my boyfriends, Ben & Jerry, for Skinny Cow ice cream sandwiches. Not the same thing by a long shot, but it satisfies my need for something sweet at the end of the day. Here's the big news, I finally got to move my ticker down by a couple of pounds!! All this re-focusing on weight loss is working, albeit not quickly -- it's been a month since I re-started. But I'm committed to working on this, and I really hope that I can reach my next milestone (no longer obese, merely overweight!) in another month. It's only 3 pounds away, but at the rate I'm going, I don't know that it'll happen any sooner. I'm happy just to have finally made some form of progress.

Okay, so here's my update. After 2-1/2 months, I'm almost back to my ticker weight (maybe just a pound or so still to go), and mostly it's because I'm working again. No more stress and boredom eating, just eating like a normal banded person while still enjoing some carb-y treats. Like what? My Starbucks Frappuccino Light with added Protein (in my mind, that's okay in spite of all the sugar in it -- clearly I'm delusional!), light ice cream, and oj plus fruit in my favorite Protein shake. Sounds not completely unreasonable, right? And from time to time, there's some Pasta. I can't be all that angelic... not in my nature! :tt2: So, my doctor really doesn't want me to do the revision to a sleeve :scared2: -- because first, the risk involved, and second, I haven't had an adjustment to my band in 8 months and (with the exception of the last 2 months of unemployment) I've really maintained my weight with minimal effort. I've always complained that my band is too loose at this level and that I think I can eat too much, but I don't have many problems with it either. His way of thinking is: if you'd just quit at satisfied (not full), eat the hard Proteins and give up the softer ones, and really commit to giving up the carb-loaded treats when trying to lose weight (not just maintaining), then this band would be "working" as advertised at this fill level. He thinks it's been a mistake to try to get it any tighter and that's actually the source of all my problems with the band. I'm not quite ready to say he's completely correct, but I'm trying to have an open mind about what he said and give it some time. So for now, the surgery is off, but if I insist, he'll (reluctantly) do it. I'm disappointed but trying to focus on the positive. As someone pointed out to me, by not having this surgery, I'll be saving lots of money!! :smile: Well, if this actually does work, I'll definitely need to splurge on some clothes at the very least.

Great NSV at Cedar Point, Special K! You're strong, and you can beat the eating from boredom thing while unemployed. Maybe dance around the house when that feeling comes over you? I know it's tough... just keep making good choices when you're eating. Christine, I heard something interesting while at a consultation with another surgeon the other day. He and another doctor were discussing what sounded remarkably similar to your delayed gastric empyting thing, and one of the solutions they were looking at was first to try dilating the pylorus (the muscly opening at the bottom of the stomach, I think), and if that helped the patient, then Botox (!) that muscle to help keep the pylorus open and make the transiting of the food out of the stomach and down to the intestine easier. Does that make any sense in the context of your issues? Clearly I'm no doctor, but I immediately thought of you when I heard it. Maybe you can ask your doctor about the idea? Fenton, I loved your "blowout" dinner -- yum! But I'm really amazed how you just drop weight! :cool:

Hi Ellisa, I'm going for the band removal, hernia repair, and sleeve in one shot, mostly because I don't have insurance coverage and really can't afford to break it out into 2 surgeries, which would of course be the safer option. Like you, at least I'm starting with a lower BMI this time (about 30), and I have some concerns about the leakage risks. When you say you're on clear liquids for a week, can you list exactly what you're allowed to have? Especially in terms of protein... Thanks!

Wow, Christine, sounds like you're having a really wonderful, active summer with the kids! And it's always great when you get a reminder that being at a healthier weight frees you to do things that you'd love to do!! :cursing: Yes, I'd love to keep checking in here and post my progress even post-band, thanks. As for the money issue, it's not really been determined clearly yet. The joint decision (mostly my surgeon's) has been that we should move the surgery to a different facility (a Center of Excellence, which has a dedicated bariatric team, not just a random OR team), and the date is up in the air until we can coordinate his schedule along with the assisting surgeon's and the facility's. Unfortunately, that other facility is going to cost a fair bit more, but I think my surgeon will try to discount his fee by the differential. It's a more complicated surgery and risk of complication is significantly higher, so he wants the best options available to ensure a positive outcome just in case... Also, as there's a hernia involved, I'm still hoping to get some insurance coverage for that portion of the surgery. That may just be wishful thinking, but I've gotta hope... :scared2: Fenton, thanks for the Official recipe for your shake. It sounds really thick and filling. I still start my day with cafe au lait followed by some kind of Protein shake, but I've recently switched the order of those, and believe it or not, starting with the shake first makes a difference in the level of energy and fullness I feel, and by starting with protein within a half hour of waking, it's supposed to jumpstart your metabolism. Now if only the scale would reflect that... :confused:

Welcome back to you, too, Teri. I was just looking at your ticker -- you've done really, really well! Congratulations!! :thumbup: Nice job skipping the ice cream one day and then a cupcake the next, Fenton! Not sure how well I would've done with that. No drool-inducing description though? I won't be starting my liquid diet too soon... the surgery date is going to be changed at the surgeons' request, and we're not sure when it's going to happen now. Hopefully before summer is over, but I'm not making plans just yet. Either way, I'll survive... but if I'm not on liquids by mid-month, I'm definitely going to be indulging in some serious birthday cake! :thumbup:

I'm not an expert, but from all the guides I've read (both on this site and from my doc), the bare minimum we should be consuming post-op is about 70 grams of Protein. That's the minimum. However, if you have to do a pre-op low-carb, high-protein diet (and most of us do) to shrink the liver and make surgery easier, then the easiest way to avoid hunger is to up the ante on the protein. You can have upwards of 100g, believe it or not! The important thing is to not cheat because you're ravenous, just have another shake if you need to. In your case, Donna, since you're lucky enough to get to chew some of your protein, a 3oz portion of something like beef, chicken or fish might be about 21 grams, so if you have 4-6 ounces, it's more like 28-42 grams in addition to the 40 grams from shakes. That's a good amount. Just keep in mind, you can always add another shake if you need to. :confused:

Lou and Donna, You're hungry because you're not getting enough protein in! You can and should be having protein every 3-4 hours, and up to 5 shakes in pre-/post-op liquid diets is fairly normal unless you're allowed that one "real" meal a day. (Yup, I'm jealous! :redface1:) If you get enough protein, this period won't be nearly as miserable as it may currently seem...

Hi Aquarius, I'm a patient of Dr. Eric Pinnar's, and I can tell you unquestionably that he and his staff are incredibly supportive and caring. In fact, most of the people working there are band patients themselves, so it's easy to address any questions, fears, complications with someone who's actually been through it already. I've found that to be one of the really helpful things at that clinic. As for food Critic's insurance concerns, I'm also a self-pay patient and when you commit to that payment plan, you commit to a set charge for services (if you don't have insurance coverage). I know that they do try to get insurance to pay whatever they can get, particularly for xray/fluoroscopy services when they do a barium swallow to check your band. Do they then turn around and bill me the rest? No, they don't. Dr. Pinnar's is one of the few bariatric practices that has the ability to do xray right in their office, and if you ever have problems with your band, this is an extremely useful thing! Before I found Dr. Pinnar, I almost went with another surgeon in a different practice. I'm so glad I didn't pursue that one -- there was just nothing warm or personable about the place and the people involved. I know others who did have their surgery there, and they complain that their clinic treats them like a number, just some patient they collect money from, and that there's no personal relationship or support. That is SO the opposite of Dr. Pinnar's practice -- ongoing aftercare is what's so important with a band, and wouldn't you want a team of people behind you who support you and cheer you on each step of the way?

I can't believe it -- I have my surgery date to get this band out and get a sleeve done on July23rd! :thumbup: I'm expected to do a 2-week(!!) liquid diet starting Friday when I get my complete unfill to let my tissue relax. UGH. Not looking forward to that part, but at least I know I'll finally see that scale move one way or another...

I just found this thread. I'm going in for surgery on July 23rd and am thrilled to say that I'm having my band removed at the same time! :blushing: I've had it since March '08, did well for the first 6 months, but once I started having problems with it, there was never any further progress because I couldn't tolerate much fluid in my band. I did lose 50% of my excess weight with the band, but it's been a long and bumpy ride that I just want to have come to an end. I'm looking so forward to losing the rest with the sleeve plus good eating habits and whatever exercise I can squeeze into my schedule. I start my 2-week liquid diet in a week and have lots of protein drinks on hand. I'm a big fan of Chocolate Muscle Milk Light (I use the powder mixed in water), but it's a little higher in carbs (I'm limited to 50g carbs daily), so that will be a once a day drink. Chocolate Unjury mixed with Hood Calorie Countdown (low-carb) Chocolate milk is good, and in the morning I like Syntrax Nectar Cappuccino mixed with milk (cold). I love Vanilla Unjury mixed with OJ, a couple of frozen strawberries and a handful of frozen blueberries, but obviously that's off limits during this super-low carb period and for the first months of the sleeve. I also recently tried this great low-carb high-protein drink call Oh Yeah! (RTD), and I've now ordered some of their powdered mix online. I'm excited for those of you already moving forward, and can't wait to join you in a couple of weeks!! :thumbup:

Christine, You've had a harder time with your band and GI issues than anyone else I can think of here, in addition to other life stresses. I've thought of you often as I've struggled with my band. I can't imagine all you've been through with it. I think the sleeve just might be a better solution for you too, but then I'm not a doctor and I don't even play one on TV. :thumbup: Yeah, money's an issue in getting a sleeve (I don't have any insurance coverage for this), but at least for the surgeon's fee, he's giving me a break as a "frequent flyer". Back when I got my band, he wasn't doing sleeves yet. In fact, I'll be his first band-to-sleeve (in one operation) conversion -- but the other surgeon involved has done these. I seriously hope my kids get great scholarships to college... Amanda, did you ever get back to your Dr.'s office for a fill? I hope you told (or tell) him how the PA derailed you. Skip the embarrassment. If we could do this by dieting alone, we never would've gotten the band in the first place. These people are there to help us in our Quest for better health, and what's more, we pay them for that help. Go get some!! I was always so impressed with your athletic feats (didn't you do triathlons?) and your progress -- I know you can get back on track. Special K, Any news on the job front? Best of luck out there -- I'm keeping my fingers crossed for you, though it's slowing down my typing... Scrappy and Harley -- I just want to say, awesome accomplishments on your progress and beyond! I'm so happy for you both. How amazing!