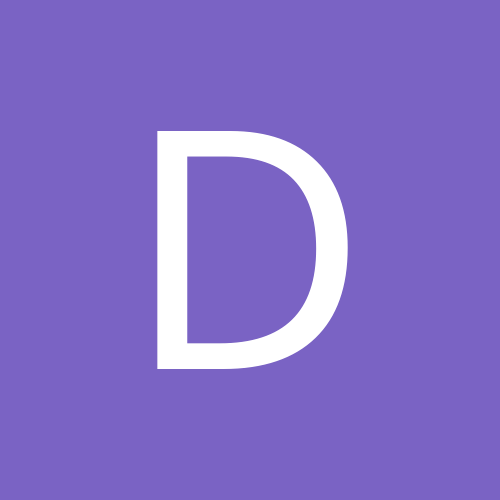 DivaStyleCoach
LAP-BAND Patients
Content Count

2,649

Joined

Last visited
20 Followers
About DivaStyleCoach
Rank

Bariatric Hero


Birthday

02/02/1963
Contact Methods
Website URL

http://www.thedivastylecoach.com

Skype
About Me
Biography

Irrationally passionate coach, consultant and speaker whose heart's desire is to help remove the stigma surrounding weight-loss surgery and empower patients to achieve more than physical weight loss

Gender
Interests

Physical fitness, coaching, consulting, color, clothing, shopping, computers, technology, jewelry, old houses, dogs

Occupation

Registrar of Voters in my home city, Entrepreneur

City
State
Zip Code
Alex Brecher

reacted to a post in a topic:

What Are You Most Proud of?

Most proud? That's kinda tough for me...I'm proud that I'm more active now than ever before in my adult life; I'm proud that I haven't let setbacks derail me completely (slow me down, occasionally, yep, but I AIN'T QUITTING); I'm proud that I have a brighter future ahead of me and I'm chasing it with all I'm worth! I'm proud that I now see myself differently - I have a much more positive attitude and outlook about ME - the physical me and all the strength I'm gaining with the emotional and psychological me. I'm also proud that I've been recognized as a role model - not in any television-special kind of way, but in the individuals who tell me I've inspired them by walking my walk. I'm proud of so much, but I guess most especially I'm proud because I REFUSED to keep going down a road that was no longer serving me in any positive way! Kudos to all the posters and I want you all to know you inspire ME to keep pushing!

SpreadingShalom

reacted to a post in a topic:

Say one nice thing about lap bands

Julie norton

reacted to a post in a topic:

Say one nice thing about lap bands

Dancing Fool

reacted to a post in a topic:

Say one nice thing about lap bands

I like that my lap band makes me be an active participant in my health and weight loss journey. If I don't put in the work, it won't really help me. If I put in the right amount of effort and follow my doctor's advice, I can and will succeed.

Chrystee

reacted to a post in a topic:

Fat Related Routines You Won't Miss

dhrguru

reacted to a post in a topic:

Fat Related Routines You Won't Miss

Good morning Ladies! I first noticed my shoes slipping off my heels at about the 35 - 40 pound mark...they got progressively more comfortable (they were getting tight), and then I started walking OUT of them when I was going fast! It took me a while to realize my shoe size (and width) had dropped...and I think I was also NOT retaining as much Water. The width reduction came first, then the size drop. I've been lighter than I am now (rebounded a bit) and I actually was able to wear a 10.5 for a while, but since the rebound I had to give those up...I'm happy about the size 11! One of my favorite places to find shoes is EBay! When I was at a 12W, I haunted the cross-dresser pages and sellers because they had FAB shoes in my size...I don't do the very high heels as much now, but still find great shoes that way. :-)

I'm not at my goal yet, but some of the things I will NOT miss are: 1. Painful dark marks on my shoulders from wearing bras that really couldn't hold up my boobs. I went from a cup size K down to a E / F. 2. Painful sore spots on my abdomen from wearing jeans that were too tight in the waistband, but were the only ones I could find in a Tall size (so they wouldn't be "high waters" AND too tight. 3. Struggling to find shoes because a size 12W is not a guaranteed prescription for comfortable OR cute shoes. I now wear a size 11M and happy about it! 4. Wearing "bulletproof" girdles and briefers because I wanted desperately to hold in the big stomach...now I can go with nothing except undies, or on the rare occasion that I wear a shaper, it's MUCH more lightweight and doesn't make me sweat buckets! Can't wait until I get to my goal and hold it for a year or more, so i can do another post like this one and come up with more things I WON'T miss!

Hi BandingBeauty, Congrats on being approved for surgery - I have the band, and I think you're going to be just fine. One of the biggest keys I've found for lap band patients is that you have to be comfortable with being more self-directed and self-motivated. You won't necessarily find the quick weight loss that bypass patients can experience, so you'll have to have your "head game" right before surgery. Start eating like a bandster now - change your eating habits to includes foods you'll be relying on after surgery - look into different sources of Protein, for instance. I can no longer tolerate beef (steak, etc) but I can still eat hamburger. I eat fish and chicken, but I also use other protein sources. Start now to get used to REALLY chewing your food, weighing and measuring everything you eat, and start trying to slow down the speed at which you eat. Trying to eat fast will definitely cause problems post-op. I underwent lap band surgery in Nov 2008 and lost 85 lbs in 14 months. I rebounded a little - mostly due to my own "head issues" - but I'm on the losing side again. Because you've been waiting for WLS for so long, I get the feeling that you're pretty motivated - and that will work GREAT in your favor! Feel free to ask any questions as they come to your mind - I'm happy to try and help!

Congratulations on your surgery date! Looking forward to hearing about your positive progress and your journey. Keep putting YOU first and making those great steps toward your healthier, stronger future.

Good morning Sophie139, First, BREATHE...I understand your nerves - I had them too! I want to encourage you to go back an review your information on the lap band and the surgery - you may have read that everyone's experience, though similar, will be DIFFERENT. We are all different - anatomically, psychologically...no two band experiences will be the same. I've been banded nearly 6 years - my bandiversary is in a couple of weeks - and I would DEFINITELY do it all again! I am in SO much better health now than I was 6 years ago. Is it an all hearts-and-flowers experience? No - and primarily because I haven't done everything I need to do. I am doing MUCH better now - because I've taken responsibility and made proactive steps to "tighten up" my HEAD GAME. My body is ready to do what it needs to do - with me sticking to my eating plan (not a DIET - hate that word now), incorporating exercise into my life on a regular basis (just coming off a foot injury that threw me for a loop), and working on improving / strengthening my self-esteem (a constant journey), I am doing MUCH better. I've been as low at 180 lbs - pretty near my goal - and I'm headed back down there again. There will be ups and downs, there will be good days and bad days, but overall, it's the single BEST thing I've done for myself. GO FOR IT! And get ready to Celebrate your new, healthier life and your fabulous, stronger and healthier body. I'm rooting for you! :-)

Hi Kitt, I'm sorry the negative posts are getting to you...sometimes I just don't want to read them, either. I've been banded since 2008 - and as of right now, I'd do it all over again! I'm not saying everything is perfect, but I haven't had any serious complications or problems. I have rebounded a bit, weight-wise, but that is MY fault and not the band. When I eat according to the 'bandster rules' and exercise, I am able to lose weight and keep it off. I haven't experienced the level of success I have right now with the band with ANY other method - including Weight Watchers, liquid Protein, fasting, excessive exercise, or any other method. If it's working for YOU, keep on going - keep on doing what you are doing. I feel for the people who are having problems, but one person's problem may just be another's lifesaver... Hang in there!

Hey Everyone! The New London / Groton / Norwich Support group was scheduled for a meeting tonight, but the library is under construction, and it's a bit hairy getting in and out of the building right now, We're also at the end of our series of meetings at the library (they have a limit on the number of times any group can use the facilities) so I'm working on a new location. I'm still looking for pre- and post-surgery interested parties who would like more support and some like-minded folks to talk with. No matter which surgery you have had (or are considering) what will bring us all together is sharing our wisdom, our successes, our trials and our questions. Watch this thread for an announcement about the next meeting in October - and if you have questions or concerns before them, please feel free to drop me a email.

I also agree with what HealthyNewMe had to say. I investigated Weight Loss Surgery after having a serious health crisis and decided on the Lap Band because it was less invasive. I've been banded since Nov 2008 and I will tell you that I'd do it all again. My biggest struggle hasn't been with the eating or the workouts - it's been changing my MINDSET. Start NOW to work on your emotions and your mindset - they are critically important to your level of success. Work on your self-esteem and self-confidence - decide why you want the surgery and what you are willing to do (and NOT do) to succeed. Boost your positive energy, make plans, and stick to them - no matter what. Treat this as if it's a case of life or death, because it IS. Decide now to change your habits for the better - figure out what you need to do to support yourself and build a stronger, healthier you, and then do it - even before you make a final decision about surgery. It will help you to be even more prepared and to achieve your ultimate goal of being a better YOU. Sending you all the positive energy I can...and applauding you for making the decision to work on YOU.

Hey Everyone! The New London / Groton / Norwich Support group is scheduled for a meeting tomorrow, Wednesday, from 6 pm to 8 pm at the Otis Library, 261 Main Street, Norwich, CT 06360. We're looking for pre- and post-surgery interested parties who would like more support and some like-minded folks to talk with. No matter which surgery you have had (or are considering) what will bring us all together is sharing our wisdom, our successes, our trials and our questions. Come on down, enjoy the air conditioning at the library, and bring your questions - we'll try to help as much as possible. I'm looking forward to seeing the group tomorrow night!

OMG - this ex-friend sounds like a certified psychopath...I underwent weight loss surgery because of a family history of diabetes, heart disease and high blood pressure that would likely have KILLED me had I not lost as much weight as WLS helped me to lose. I was seeing health effects in me in my mid 40's that affected my Mama in her late 70's!! Brush yo shoulders off and keep it moving, girlfriend - you made the right decision for YOU. She's gotta make her decision her way, and you've simply OUTGROWN her!

Hi Olessgn571 - no worries on missing the meeting, I know how it it when work calls! I'll be posting the documents from the meeting here so you can download and read them, plus a schedule of upcoming meetings. Have a terrific week ahead, and we'll see you at the next meeting on July 9th! Same place (Otis Library), same time (6 pm to 8 pm).

Hi Everyone! We are ON for the first Bariatric Pal Support Group - New London County (Norwich, Groton, New London) meeting tonight! We're meeting at the Otis Library in Norwich, 261 Main Street, Norwich, CT 06360. We'll be in the Meeting Room on the 2nd floor (there's an elevator if desired). There is some street parking, and some parking behind the building, and parking lots across the street from the library. I look forward to seeing all interested parties there! I'll have an icebreaker activity for us, get everyone a schedule of upcoming meeting dates (which I will also post here) and we'll "take the pulse" of the group to find out what types of subjects people are interested in, what kind of resources would be helpful, etc. This is OUR group - let's all contribute to making it the best it can be! See you tonight!