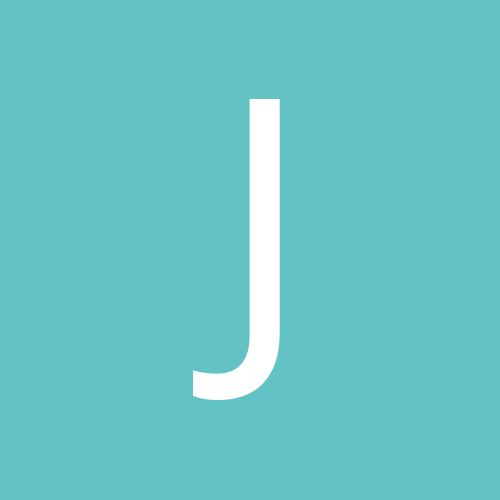 Jenna1977
Gastric Sleeve Patients
Content Count

34

Joined

Last visited
beenee

reacted to a post in a topic:

You know you lost weight when

Elle1906

reacted to a post in a topic:

You know you lost weight when

Applebootom9

reacted to a post in a topic:

You know you lost weight when

When you get on an airplane... You actually fit in the seat with room, and you have tons of leftover seatbelt. :-)

Hi everyone I was sleeved on September 25th, 2013 SW 282 CW 192= 90lbs lost so far. I feel amazing I'm excited for my 9 month appointment with my Dr. I'm hoping to hit 100 lbs lost by then. My weight loss has been pretty consistant, averaging about 8-10 lbs per a month. I work out 4-5 times a week, i change my workout routine every 3 weeks, this week i've added bulgarian split squats, and jumping jacks with weights. I do a ton of cardio usually about 17-20 miles between the bike and eliptical or eliptical and running on the treadmil. I tend to spend close to 2 hours at the gym during my 5 day rotation. I love it and feel stronger every day. If I hit a stall I actually take a break from the gym and change up my eating usually incorporating a tiny more fat and carbs in my diet and that seems to do the trick. Making up on the weightloss. I eat 5-6 small meals still. I weight and messure everything I eat, I'm doing 1/4 cup portions of Protein my dr said at this point I can basicly eat as much as a can of tuna will hold. so i try to keep that in mind when i'm doing my 3 main meals and portioning out veggies, althought I can honestly say I never finish because I still get full very easily. I hardly eat any carbs! My carb intake is usually under(12 grams) per day unless its that "time of the month". I'm so happy I finally put myself first for the first time in my life. It really feels amazing

Hey everyone, I was sleeved on September 25th, 2013 SW 284 today I'm at 222= 62 lbs lost. I'm at a major stall I haven't lost anything in over a week. I know I have not been getting enough Protein either! Today I'm trying to get in 60 Grams It's so hard! I know when I eat protein I get out of my stalls though. Today I'm doing, Yogurt 2 oz at a time 6 grams of protein per (12) chicken Sausage protein(11) Chicken 2 oz at a time hoping to have the full amount by the end of the day for 31 grams of protein and FF Ricotta for a snack later should bring me to 60. If I can truly eat this much! How are you guys getting in your protein?

Congratulations Everyone: I'm also having a hard time getting Protein in. I take1 bite and am full. Protein drinks I am not able to drink. I know I'm suppose to take in 60 grams a day, but it's so hard, I'm no where near that! I know if you get a good amount though and drink Water it helps with the weight loss, I wonder why that is?. My 3 month appt is next week. I was hoping to be at a 40-45% loss of my excess weight. I lost another 2 lbs this week so I'm hopeful to hit my goal I set for myself. Keep up the good work everyone! Surg 09/25/13 Starting Weight 282 Curent Weight 234 Motivation-I can't wait to get to Onederland Goal 150 or less

Hey everyone, Just wanted to check in. I had my surgery on 09/25/13 SW 282 today I'm at 236 Total loss 46lbs hoping to make 55lb loss by my 3 month check up on 12/26. Yesterday I just started the C25k running program. Woohoo so excited. Congratulations to everyone who had the surgery, and decided to change your lives.

KristinaA

reacted to a post in a topic:

Anyone Afraid of Telling Others about WLS?

Hello, I Only told my mom, my boyfriend, my brother and my aunt. Noone else needs to know my business. If I eventually decide to tell people I will but right now I have not told anyone. Before I had my surgery you have to start eating healthy so everyone new that is what I was doing. I'm just a little over a month out and people do notice and I just say I'm working out and eating healthy. Has seemed to work for me. As far as being in the hospital I just said I was having my Gallbladder out. No questions asked. Anyways congratulations on your surgery date. :-) It's the best decision I have made for my life. :-)

This looks delicious am going to try it over the weekend for the birthday party i'm hosting for my mom.

I was so discouraged last week. I was weighing myself like crazy, and laid off the scale for a few days, had my protein, and drank my was happy to weigh in on Friday and then this morning Stalls stink though. Congrats on your weightloss so far You got this!!

So Happy My stall is over and am consistantly losing weight on a daily basis again. I have my 1 month post op visit with my Doctor, and diet advancement class on Thursday this week Yayyyyy

JessFinch

reacted to a post in a topic:

Whos in September? We need some September buddies!

Jenna1977

reacted to a post in a topic:

Whos in September? We need some September buddies!

LoryLosesXS

reacted to a post in a topic:

Whos in September? We need some September buddies!

ReDbEaN

reacted to a post in a topic:

Whos in September? We need some September buddies!

Oh Yayyy yes I'm waiting until next Thursday for my 1 month post op with my Dr then will be going to gym for zumba and also training with a trainer. :-) are you local in Boston?

Hi, I know and I'm proud of losing. I'm probably being hard on myself but maybe my stall will go away tomorrow. I haven't weighed myself today so I'll wait til Friday to check and hopefully be happy even if it just moves 1 or 2 lbs

HI Masf1220, I almost did the 24th but that was my Birthday sooo I did the following day. How are things going for you?I'm on my 3rd week of eating a blended diet just introduced egg beaters into my diet, having a hard time eating most other things. trying to keep hydrated with Water and crystal light. I live in Braintree

Hi Everyone Just joined this site yesterday. I had my surgery September 25th I'm from Boston had my surgery at NW, Congrats to everyone who has had surgery. It's exciting. I feel like I'm losing slow and slightly discouraged.