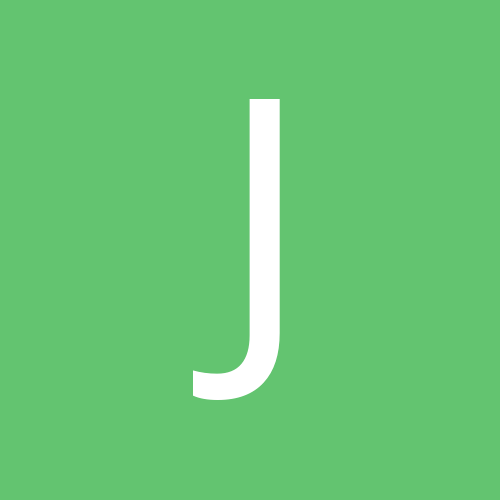 jennybean
LAP-BAND Patients
Content Count

375

Joined

Last visited
betty_s

reacted to a post in a topic:

I'm GREEN..... I'm GREEN at last!

HealthyNewMe

reacted to a post in a topic:

I'm GREEN..... I'm GREEN at last!

RoseIvy

reacted to a post in a topic:

Lap-Band adjustment Doctor in Toronto FOUND!

☠carolinagirl☠

reacted to a post in a topic:

something that urks me

jennybean

reacted to a post in a topic:

Former SlimBand patients looking for a fill adjustment nurse in Toronto

Wow that is great news for all those abandoned by Slimband! Although, I am not having problems (not with Slimband), glad to know there is some help out there! Thanks for the post!

Mikee57

reacted to a post in a topic:

something that urks me

I don't think anyone would disagree with you and I certainly didn't mean for my post to indicate differently. There are so many reasons for failure or slow success. In your case, your doctor is taking his sweet time bringing you up to the green zone. Has he ever used a fluoroscopy for your fills? I would highly recommend this! But, you won't lose much at 1500 calories/day. 1-2 lbs a month at most and looks like that's where you're at? Don't give up and maybe you need to be more assertive with your surgeon? No need for you to be 7 months out and still struggling as you are. Keep in touch. I was not aiming that at you either You have been my biggest help on here btw. I eat about 1000-1200 calories at this point. I was maintaining at 1500. I need to be at around 800-900 calories to lose 1-2 pounds a week.

jennybean

reacted to a post in a topic:

something that urks me

Sorry, I was not aiming that at you. Just people in general who the band works VERY well for have no idea what it is like when you are struggling and it is not working as well.

ABLOND

reacted to a post in a topic:

7TH Fill today

Maybe it just works better for some then it does for others? How can you judge until you have been there. I am disappointed so far and I have been trying hard. Some people lose oodles of weight on 1200-1500 calories. I maintain at that and need to go much lower more like 800-900 calories. I have always been like that all my life and it has been very frustrating. Everyone is different and has different problems.

I was keeping track, but kind of stopped asking. I only have about 3.2 ccs in my band right now. When I was first banded, right after the operation, I could not hold down Water. So they removed all of the 3.5 cc they put in the band during the operation. I was ok and went home, but continued to swell until I was swollen shut and could not even hold down my own spit - not a drop, it just keep coming back up. I went to emergency the next day and was put on IV Fluids and cortisone for the swelling for 3 days and finally the swelling went down. It was scary and I thought I might lose my band, which really upset me because I am self paid. My first fill was 2 cc's and it was a dozie, I really felt it. They have been adding about .2 cc's ever since. So bottom line, my band is pretty tight to begin with. And since I had problems, they are going slower then molasses to fill me. I am losing about 1 pound per month for a total of 20 since pre-op. Not good, but better then the weight I was gaining like wildfire before I had the band. I hope it will get better once I get to my optimum fill!

I am the same. I have had my 7th or 8th fill. I am only getting .1 to .2 cc at a time! I did have some problems from the start, so they are going very slow. I am still not in the green zone after 6 months!

jennybean

reacted to a post in a topic:

Band Slipped and unfilled

Well, I guess they don't want to get involved. There may be legal implications. I wonder if you could find someone across the border in the USA? I hope things work out for all the stranded patients I was banded by Smartshape in September.

Have you called Smartshape...they do Allergan, but should be skilled enough to fill a Vanguard band. Maybe for a fee, they may help the stranded Slimband paitients????? They are in Mississauga. Can't hurt to try.

Sorry - deleted double post!! Computer is whacky today!

Thanks for the encouragement!!!! You are right, I am feeling much more healthier with my new lifestyle, even though it is not showing up on the scale. Hopefully some day it will!

I got my last fill and still not there. I am beginning to think I am going to be one of "those" people . All I can do is keep going back once per month.

I agree with 2muchfun, Make sure he is chewing ALOT and eating slowly. It will become a habit after awhile.

Congrats! I thought I was green last fill, but it went away. My 6th fill is tomorrow and looking forward to it!

Maybe you are too tight or too swollen? I agree with overthemoon, you may have to get some Fluid removed from the band. I could not swallow Water after surgery, so they removed all 3.5 cc's from my band that they placed during surgery. After that I went home and one day later could not even keep my own spit down. I ended up in the ER and had to be place on IV and cortisone.

My stats are very similar to yours. Keep getting fills! I have had 5 and currently have 3.1 cc's in my band. I am going for my 6th tomorrow. Keep it up and hopefully the magic will happen once we get into that green zone! Also you have to eat mostly Protein at every meal. Measure your food, not much more then 1 cup consisting of quality protein (chicken, fish) a small amount of veggies and, if you have to, a small amount of carbs. Also, I have never been a "bad" eater either, just a little too much really, so I thought this would be great for me too. I have to admit that I am getting discouraged as well, but hoping I am one of those slow starters.