Content Count

139

Joined

Last visited
15 Followers
About choc_thicktothin
Rank

Expert Member


Birthday

11/12/1971
About Me
Gender
Interests

Traveling, Shopping and Decorating

Occupation
City
State
Zip Code
My name is Toya. I am to ready to break the cycle of being obese. I have been in denial for most of my adult life, because so many in my fan club love curves. I have weighed 200lbs since the age of 14 and now at the age of 40 I have peaked to 300lbs. I have managed to hide the shame and discomfort because I know how to look my best at any size (with over 25 years of experience). I made the choice in 2008 to have the lap band procedure and within the first six months I lost 50lbs. I must admit it initially felt great, but as usual I found a way to "work around" the band and gained it all back within the past year.

My surgery is going to be performed by Dr Kim in Colleyville, TX. I went to my initial consultation on July 11, 2012 weighing 296 lbs. I was given all the requirements of my insurance which was to have one NUT visit, psych eval, sleep study and history of any problems incurred with lap band. I scheduled all the appointments to complete insurance requirements within a week. On July 26, 2012, my package was deemed complete and submitted for insurance approval. On July 31, 2012, I received a call from Dr. Kim's office advising that I had been approved for lap band removal and the VSG. I am now scheduled to have my surgery on Oct. 11, 2012. ( :( doctor only performs surgery at my required hospital of excellence once a month and he was already booked up through Sept.) I am so ready to BREAK THE CYCLE and go from thick to thin :D !!

My family and friends are still not in full acceptance of me proceeding with the VSG because they feel I look perfect the way I am or they feel it is such a drastic surgery that I do not need to put my life in that kind of danger on the surgery table. What they fail to realize is that they have never seen me smaller than 200lbs, so it hard for them to visualize seeing me any other way, as well as them being able to understand me caring this weight around day in and day out is more dangerous than a one day surgery. This leads me to say that I love this site and hope to be embraced and supported by others that are preop and postop.

Weight on Day of Surgery:
Surgery Status:
Pre Surgery
First Dr. Visit:
07/18/2012
Surgery Funding:
Insurance
Insurance Outcome:
1st Letter Approval
choc_thicktothin's Bariatric Surgeon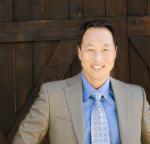 5204 Colleyville Boulevard
Colleyville, Texas 76034