Content Count

242

Joined

Last visited
About slim46
Rank

Guru in Training


Birthday

12/02/1960
About Me
Gender
City
State
Zip Code
My name is Rosa and I am 51yr.

I was banded 4-11-08. I have had nothing but an increase in health issues since I was banded.
My BP has been out of control, n/v, reflux causing bronchities, and snoring so bad. I couldn't eat eggs, tuna, or salad.
Felt like everything got stuck in my throat. Sometimes even water. I was miserable. I had my fill removed and filled multiple times till I got better but nothing helped. I lost 40# but regained it all.

I weigh 250, 5'6. OMG... My body might be getting old but my mind is still 23, ahhhhaa

I had an EGD and an UGI last month and my dr told me I had to have the band removed.
My daughter recommend dr Yu. I saw him on the 22nd of march and now am waiting to see what's next. Â 
He is super sweet, answered my questions and sat there listening to me. He didn't make me feel rushed but actually listened. Impressive!

Well, I was sleeved 6/27/12. They found a hernia which was causing lots of my problems. I lucked out I had no gas pains and took my pain meds while in the hosp. And 1day when I got home. I no longer snore, my BP is stable with no meds, no problems with my reflux and I can now cross my legs without having to pull my leg up to cross it. I can bend without feeling restrictive. The dr said I'm still swollen on he inside so I follow my drs orders n take it slow with what I eat. Believe my tummy reminds me. Since surgery my taste buds have changed. I do like sugar free items, i don't like spicey foods any more. Weird! But I love losing the weight n keeping it off. Now, time to start exercising, wooohooo!


Weight on Day of Surgery:
Surgery Status:
Post Surgery
First Dr. Visit:
03/22/2012
Surgery Funding:
Insurance
slim46's Bariatric Surgeon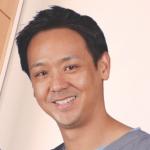 Texas Laparoscopic Consultants
1200 Binz
Suite 950
Houston, TX 77004