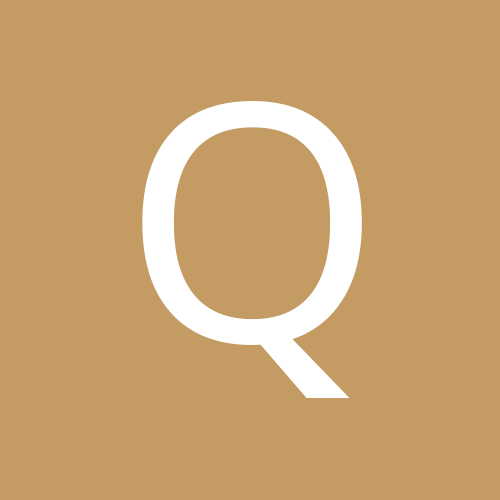 Quinnmc79
LAP-BAND Patients
Content Count

212

Joined

Last visited
41 Followers
About Quinnmc79
Rank

Guru in Training


Birthday

09/18/1979
About Me
Biography

Married for 8 years, just got into Dental sales after jumping ship from the film industry... Perpetual dieter and I have been overweight for more of my life than not...

Gender
Interests

Film, martial arts, travel, boating

Occupation
City
State
Zip Code
About Me
Hi! I'm Marissa, from Austin, TX, and I'm scheduled for surgery on Feb 24th. I've been overweight for more of my life than I have not - and I am a perpetual dieter. I have tried EVERYTHING. I've had some skinny days in my life, but could never hold on to them long... thus, I have boxes and boxes of skinny clothes (size 6!) stacked in my garage, that I am just DYING to get back into. Sadly, I didn't get to wear those for long, and I should have known better than buying a bunch of designer clothes in size 6, since odds are, that I wasn't gonna be thin enough to really even enjoy them. But of course, I said what I'm, sure every perpetual dieter says.... I'm never gonna let myself get heavy again... I'm throwing out or giving away all of my fat clothes... riiiiiight. Then I was just stuck with a bunch of beautiful tiny clothes that now, if I tried, I wouldn't even be able to cram a thigh into....
But I digress. My story. I am 32 years old, and tired of being overweight. Yes, I love to eat. That is the root of the problem. Dieting helps - sometimes. Not much, and it is a constant battle against the hunger. And obesity runs in my family. I have 2 aunts that have gotten RNY bypass, and an uncle and a cousin that have gotten Lap Band. My mom and brother are also overweight. And I am now at the heaviest I have been in my life -- if I was a drug addict, you could say I'm now hitting rock bottom.
So I'm doing something about it. WITH MY MOM. Yep, we decided to take charge of our weight and our health, and we are getting the surgery done together - back to back. Its going to be quite the adventure, but at least I have a close support buddy to share it with every step of the way. At least family dinners and holidays will be a bit easier, since we'll have each other to lean on!
And the countdown begins... here I come FEB 24th! This skinny girl wants OUT!!!