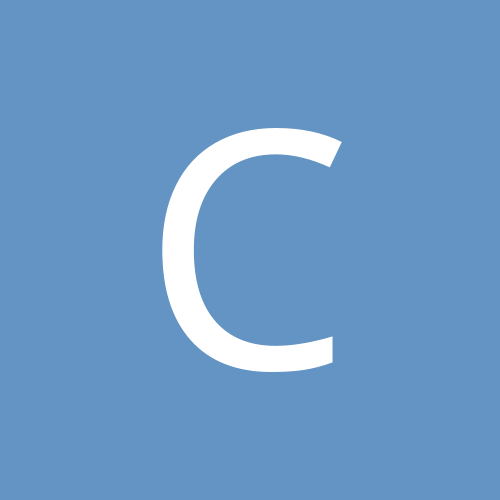 crossviewcutie11
LAP-BAND Patients
Content Count

40

Joined

Last visited
13 Followers
About crossviewcutie11
Rank

Advanced Member


Birthday

December 3
About Me
Gender
Occupation

Clinical Research Associate

City
State
Zip Code
heah325

reacted to a post in a topic:

Question For Ladies With Pcos Who Got Pregnant After Gastric Sleeve Surgery

Bethany0826

reacted to a post in a topic:

Question For Ladies With Pcos Who Got Pregnant After Gastric Sleeve Surgery

Congrats Chunky. Glad to hear you're doing well I'm being sleeved in the morning as well and reading your post has helped my nerves a bit. LOL

crossviewcutie11

reacted to a post in a topic:

6 Months Since Gastric Sleeve Surgery With Photos

I'm getting sleeved in the morning at 10:45! Please don't get yourself worked up over the IV and needles. It only takes a min and shouldn't be a bother. I had a drainage tube for a previous surgery and it really wasn't a big deal. You will be just fine and good luck tomorrow!

crossviewcutie11

reacted to a post in a topic:

August 2011 Gastric Sleevers!

Great job. You look wonderful!

Hi all. I got my surgery date today...December 12 and pre op diet starts Monday. Didn't think it would be this quick, but I'm definitely not complaining. They actually offered me Tuesday the 6th but I have to get things in order at work first. Anywho, just wanted to share!!

crossviewcutie11

reacted to a post in a topic:

December Sleever Here's A Prayer For You Too Pray If You Like.

Funny thing about Lane Bryant...i went into one tonight to find a top (sweater/shirt/whatever) to wear Saturday and just walked out. I'm 2 weeks away from surgery and just refused to buy anything else from that store. I really didn't need anything anyway, just wanted something new. Just wanted to share because I am seriously over LB!

Love, love, love it Rainsong! Wonderfully said.

Hey Favored! I was thinking the same thing last night. My husband and I are very social, having parties all the time at our house. We have big game nights with food and drinks and everything. He is actually throwing a birthday party for me on Saturday and I will be on my pre op diet. Some of the people there will know why I'm not eating, but.... Anyway, like I was saying, I was thinking about that too. I decided that the games night could continue and since we are the ones preparing the food, we can make them (or at least some of the items) sleeve friendly. I also decided to move away from doing so much with our group of friends at home and try to venture out more. We all love to bowl and things like that, so I think for our February social, I'll suggest we do that instead of game night at my house. I know it is going to be a change, but you're already on the right track thinking of alternatives. It amazes me how much of my social life revolves around food. I catch up with friends by going to dinner. A day out always involves a meal in a restaurant. Believe it or not, Thanksgiving was the first time my stove and oven have been on in 2011!!! Good luck and keep thinking of ideas. I'll definitely be stealing the ones you mentioned. LOL

wantobeskinny

reacted to a post in a topic:

December sleevers!

Hi fellow December sleevers! I'm so excited, just had to share... I just received an email from my case manager (yes at 9:34 on sunday) stating that I should come prepared to schedule my surgery for the second week of December to my appointment Friday. She said have a plan in mind of what days that week may work for you. I wanted to respond and say EVERYDAY THAT WEEK, but I just politely said 'Thank you'. I'm really super excited now...moreso than before and just wanted to share with you all! Have a great week everyone.

My sister in law asked what store will I be most excited about and I said Victoria Secret as well.

Yeah, I've donated a lot of clothes to the thrift shop, just never bought from there. I donated 400+pieces at the beginning of the summer and about 100 a month or so ago. They are always excited to see me roll up. LOL My problem is that I travel so much and always feel the need to buy in every city. I mean I'm on the road sometimes from Mon thru Fri, week after week and have accumulated a ton of clothes. I pack clothes then go to the malls in each city and buy things rather than sit in the hotel and watch TV. Now I plan to spend some of that time in the nice gyms that I never ever use, but I'm sure my closet will grow much faster now that I will soon be in smaller sizes. BTW... I live in Durham, NC.

Congratulations cuteascanbelizzie!! Any advice? Glad to hear everything is progressing well. I received approval on Wednesday and have to meet with my surgeon on Friday. I believe my surgery will be scheduled for the week of December 12. Please keep us updated on your progress and any tips or nuances you discover along the way.

msboo79

reacted to a post in a topic:

December sleevers!

crossviewcutie11

reacted to a post in a topic:

My thoughts on pregnancy.

Estelle, Thanks for posting. I have the same questions. Has your sleeve been scheduled? Mine will be in December.

Thanks for the info Krystle. I have Cigna and sure enough it took them 5 days to approve...well 5 days for me to be notified by the surgeon of approval. The IMO about medication is also very helpful. I'll keep that in mind when I have my VSG in a couple weeks.

crossviewcutie11

reacted to a post in a topic:

Cigna

Rainsong, I'm feel the same way! I work from home and travel throughout the southeast to hospitals and dr offices, so none of my co workers really know anything. I do have two close friends at work that i consider real friends (you know work friends v. Real friends) who I've told. The good thing about work is that it's not strange to work on a team for years and never meet anyone in person. I was a bit concerned about if I should discuss with the nurses at some of my sites. They are really gonna be able to tell a difference considering they will only see me every 6 weeks (seems the longer you are away from people the more you notice changes). My husband is throwing a birthday party for me this Saturday. I'm a bit of a social butterfly, but just this once I want him to cancel, but I haven't mentioned that to him. We have a lot of parties and just this once I don't want to have it because there will be people there that I probably won't see until my next birthday. I guess I just want to let the next couple weeks slide by, flying under the radar and emerge after the new year. When I lost 75 lbs before, I used to be outside daily walking around the subdivision. My husband continues to do that, but I avoid it like the plaque. My neighbors are super close to my hubby and I'm more the hi and bye type. I've promised myself that I'm honda start the Cto5K as soon as my dr clears me. I really do want to know my neighbors and 3 of my 4 closest friends are all runners. They always want me to coming running with them. Ha. Now I can run only if provoked...like running the airports to catch flights, but don't expect me to be able to talk during and after for at least 45 minutes. LOL I said all that to say telling or not telling is up to you. Only you know how much you want to put out there and based on passed experiences with your students, how much they can handle. I still haven't told my dad and really don't plan to. Once I tell him, it would be the same as announcing it on CNN. I'll just let him figure it out. My mom, brother, and sister know, but they wouldn't tell him either. We have a family joke - never tell my dad anything you don't want the entire world to know. Good luck with everything and do keep me posted on how it all goes!

I hear ya! Trust me when I say you couldn't tell she got anything. I'm always looking at clothes and styles and different trends and really just want to buy something. LOL. I've even resulted to trying to figure out what sizes I'll be in certain months to justify buying now. Unfortunately those calculations weren't making sense and I scratched that idea. I hadn't thought about consigning, but that would be a great idea. I just keeping taking bags of clothes to the thrift store for our local rescue mission to be sold. I have been holding back the. Ore expensive items though. Funny how I'm getting rid of clothes and haven't had the surgery yet. I just know everything will be just fine and want to make space for all the new things I'll bye. Don't feel selfish for holding onto your things. I had to approve everything she took and made her put back several things. Wish I could say I haven't bought for a few months. It's more like I bought until I received insurance approval on the day before Thanksgiving. I actually received packages yesterday for clothes bought online last weekend....oops.