BIG NEWS! Several insurers are REMOVING supervised diet requirements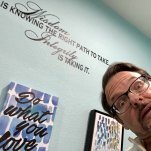 YOU MUST READ THIS if . . .
Your health coverage comes from

Blue Cross Blue Shield of Illinois, Texas, Montana, New Mexico or Oklahoma

in 2019! (And probably should read it even if you're not!)
Why? Those 5 companies are part of HEALTH CARE SERVICE CORPORATION (HCSC) and they are making a major change which affects anyone insured by them in 2019 who is considering having bariatric surgery. The HCSC Bariatric Surgery Medical Policy no. SURG716.003 is going to become effective February 1, 2019 and, believe it or not, they are eliminating any formal requirement that patients engage in supervised weight loss for a particular time frame (e.g. 3, 6, 12 months, etc.) prior to surgery.
READ MORE HERE: BIG NEWS! Several insurers are going to REMOVE pre-surgery supervised diet requirements