Spooky Halloween Tales from the Darkside of Bariatric Surgery Appeals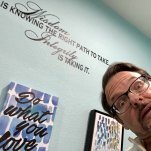 The ghouls and goblins don't just knock on your door yelling "Trick Or Treat"! 

They sometimes reside in the so-called "Customer Service" departments of health insurers, proving on a daily basis that they are not interested in their Customers and not usually capable of providing Service. 

Quote

"Please understand that we are your health insurance plan - - we have special training in providing misinformation, acting incompetently, being argumentative and showing a complete lack of compassion or interest in your health. 

Now having said that . . . . . .How Can I Not Help You Today?"
We thought some of these stories, and we have oodles of them, made for an appropriately ghastly Halloween blog. 

Make sure you read all the way to the end so you can see what the Devil has in store for some of these folks in the insurance industry!  
"I don't have to give you any information about your appeal!"
While this particular horror story involved an Aetna appeal years ago, problems like this happen all the time and we still can substitute the name of nearly every other major insurer for Aetna  and have a similar tale to tell.  Kelley was following up on an appeal we filed and was requesting confirmation that things were in process and inquiring about the status.  The "Customer Service" person simply refused to provide any information despite confirming were the appealing patient's representative.  So what......she just wasn't going to give any information to our office.
Many reading this will know how incredibly nice Kelley is.  If you don't know her then you can be certain her reputation for patience in matters like this is beyond dispute.   Since this representative obviously wasn't going to budge Kelley calmly requested to speak to a supervisor.  That's when things got interesting.  The representative refused to transfer the call, stating the issue "did not rise to the level of involving a manager."
A full thirty minutes later,  after repeatedly demanding to speak with a supervisor and ultimately threatening to file a complaint with the Massachusetts Department of Insurance, Kelley was finally transferred to a Supervisor's voicemail, who got an earful of "message" from our office concerning what occurred.  Kelley suggested the Supervisor listen to the recording of her exchange with the service representative because (don't forget) "this call may be recorded for quality assurance purposes."  When the Supervisor called Kelley back she profusely apologized and confirmed the customer service personnel are required to transfer the member to a supervisor immediately upon request and that the representative was way out of line.  The happy ending to the story is ultimately that Aetna approved the RNY gastric bypass that was the subject of our appeal!
"I'm sorry but you don't have any right to appeal or obtain an IRO of this denial."
There are some insurers who try to eliminate patient rights to appeal, especially appeals occurring before the surgery takes place.  Some denials are labeled as coming from "courtesy reviews"  with no appeals available.  (I personally find it interesting they use the term "courtesy review" when they rarely do much of a "review" and hardly ever show any "courtesy" . . . but I digress. . . .)  BCBS of Alabama is among a number of payers who sometimes try to bar appeals.  It is very rare that appeals are not available prior to having surgery so don't just accept their statements as being true. 
We know when they are playing games and most of the time companies (like BCBS of Alabama) end up processing the appeal and when (shock of shocks) they tell us the member appeal was denied, we request an "external review."  BCBS of Alabama, of course, has an unusually high level of incompetence so we should not have been shocked their response was that the member actually did not have external review available because the denial we received resulted from (you guessed it) a "courtesy review."  Unbelievable!
Enter Kelley (you'd think these companies would know better) who spoke to 2 different Supervisors about the situation, each of whom provided her with different (yet both still INCORRECT) stories about the nature of the member's rights.  After spending one hour and 10 minutes on the phone Kelley was finally transferred to an "Operations Manager" who was truly horrified at what occurred.  She immediately initiated an expedited IRO request and 7 days later our client was approved!  When the dust cleared Kelley and the Operations Manager had a conversation and she again apologized for all the misinformation which was conveyed and assured us that they were using this case as a "teaching example" for their customer service personnel.
"You didn't think that just because we APPROVED your surgery after your appeal
we're actually going to PAY for it too, did you?!?"
It can be truly horrifying for the physician and facility to not get paid after successfully getting an approval.  Worse still are patients like us who fear getting HUGE bills even though we thought everything was settled after "winning" a pre-surgery appeal.  This can happen, usually when the maze of insurance company Departments fail to update their systems to show things were approved.  We sometimes need to go back to a payer, even after a successful appeal, and re-start the battle.  It can time time, patience and knowledge to successfully navigate the insurer's system to get this fixed.  Fortunately every time this happens we have gotten these claim denials resolved and re-processed for payment before the providers and patients turn into angry villagers storming Frankenstein's castle to chase these Monsters for the payment they are due.
So as I wish everyone a safe and happy Halloween, I offer special greetings (and a warning) to insurance company executives and their customer service representatives who seemingly delight in making patients and providers miserable.  They need to stop now. 
A number of years ago, at the Obesity Action Coalition's first Your Weight Matters conference, my costume included a button warning those in the insurance industry who do not change their ways. . .Hopefully they listen!
HAPPY HALLOWEEN!!