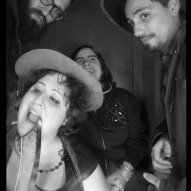 I just got the call this morning - the insurance had approved the surgery!  My surgery date is October 3, 2018, which is a little sooner than I was expecting.
I've been losing weight lately - so far I've lost about 30 lbs since when I started the journey.  This brings with it some doubts and waverings... sometimes I think, "Do I really need the surgery?", and for a while I think I'll cancel - I mean, I've been losing weight without it, maybe I can do it myself?  But I know that I need the help, I've tried losing weight many times before without being able to sustain the change.  I need help, and I think that if this chance is presented to me, I should take it.  I know that relying too much on the sleeve to cure my bad habits is not wise or correct, but from what I know about myself, I will be more likely to continue knowing that I have a "help-mate", an actual physical reason to help inspire me.  Losing a bunch of weight very fast will help me realize that it is possible and that it is REAL.  One of my biggest failings is that I will give up or not even try if I can't "visualize" what the end result would be - this has affected my previous weight loss attempts along with many other aspects of my life.  Losing a bunch of weight in a short amount of time will help me get past my hesitations and help me "visualize" success.  And I need to succeed, my health and well-being depend on it.
Anyways, I'm very excited!  I am going to seize this opportunity!  I can't wait to make a fresh start!