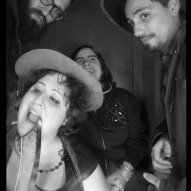 So, I decided to use bariatricpsychevaluations.com for my eval - I was able to find only a few reviews, and they were split down the middle between satisfied people and people whose evaluations never made it to their doctors.  I figured I would chance it, and it paid off for me!
I was able to get an evaluation appointment within a week, and the woman I spoke with was very thorough and easy to talk to.  For a little more than 2 weeks, though, I was calling my surgeon to see if the report showed up, since it was only supposed to take 72 hours, but it hadn't appeared yet.  I decided to call the number on the website, and was able to reach a person (I called on a Monday in the middle of the day), and she was very helpful - it turned out they had the wrong fax number.  She went ahead and faxed the report again right away, and that's another requirement crossed off my list!
I needed an evaluation quickly, they were reasonably priced out-of-pocket, and the wrong fax number was my only issue.  If one decides to try it, I would recommend writing the correct fax number in the notes section on sign-up and perhaps also giving it to the evaluator.