Checking things off the list.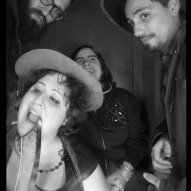 I made a checklist a while back of all the surgery prerequisites, and I have been checking things off - feels so good!  Because my blood work showed elevated liver enzymes (this has been the case for me for a while), the surgeon added one more requirement: get a liver ultrasound.  Ah, well.  But even with this new requirement, I will still be finished with everything by the end of the month!  Then he can submit everything to the insurance, and hopefully I'll be able to have the surgery in September!
I've been reading The Emotional First + Aid Kit: A Practical Guide to Life After Bariatric Surgery, and it has proved to be a good resource.  Lots of earnest information, honest truths, short stories of success or failures, helpful suggestions, useful activities.  I definitely recommend it.  A suggestion it gave was to create pros and cons lists, just to get everything out in front of you and to really make you think honestly about your choice to pursue surgery and what it could mean to do it as well as what it would mean NOT to do it.  Good stuff.  A simple suggestion, but definitely useful.