Diet update and psych eval woes.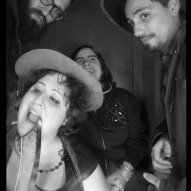 I was so so nervous and discouraged about the 1,200 calorie diet the surgeon wanted me to do, but it has turned out to be okay.  I go over the calorie limit much of the time, but not by much, and I am able to take it in stride and not beat myself up over it.  But lately it has been easier to control my eating (I almost feel like the promise of surgery is bolstering my spirits), but half of the days I still have that deep deep hunger that just won't seem to go away.  I'm not sure how long I'd be able to keep up this diet without the eventual help of the surgery, but I seem to be doing okay with it for now.  YAY!
In other news... wow, it is hard to get a bariatric psych evaluation.  All of the qualified individuals in my provider network are extremely backed-up, and many of them are not taking new clients.  It is frustrating because I will be done with all of the other requirements by the end of July, but my psych eval appointment is at the end of October!  I can't even get a surgery date set until after I've had the evaluation.  I'd rather not have to wait that long, but I don't know of viable alternatives...
...Except I was googling and I saw bariatricpsychevaluations.com - I am not sure what to think about it... if I could get it done more quickly, paying $150 seems like it would be worth it, but is it legit?  I was able to find a few reviews, and it seems to be split half-and-half - some people are happy, but other people never got their evaluation sent to their surgeon.  Hard to know what to do.
To be safe, I should probably just be patient and wait until October, but I need to have this surgery, and now that I've made up my mind about it, I don't want to wait.  I need to be healthy YESTERDAY.