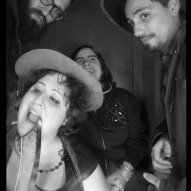 From 06-03-2018
I have always been easily discouraged.  I will often not try something because I "know" I will fail at it, or I may do some other self-sabotaging thing.  This is a terrible way to live life, and I've only recently started working on it.
This weight loss surgery is something I know I need to do, something I even WANT to do, and I am determined to give it a shot even though I "know" (untrue) it's just another thing I will likely fail at.  I'm trying to push past my automatic hide-under-a-rock reaction.
So, keeping in mind my default self-defeating attitude, I am already struggling with this diet.  It was only YESTERDAY that the surgeon told me I needed to lose 20 lbs and that I need to keep a food log and try to eat only 1200 calories/day.  I guess I'm struggling with the IDEA of the diet.  1200 calories is crazy!  I'm HUGE, how am I going to successfully function in day-to-day life on so little sustenance?  I'm going to get low-blood-sugar migraines, I'm going to be even tireder than I already am, I'm going to be so so hungry all the time.
The thing is, I have barely even started the diet, but I am already psyching myself out, worrying before it's necessary, my brain is screaming for me to eat a huge amount of whatever I want in protest.  Am I strong enough to withstand?  I'm not so sure.  So then how am I going to be successful with the surgery??
Lots for me to think about.  I want this so badly, but I am AFRAID that I won't be successful.  Being so full of fear can really squash all the joy from life.