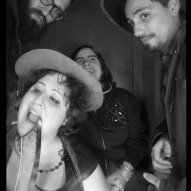 From 06-02-2018
Well, the surgeon said I am a great candidate for the surgery, so we're moving forward!
I am very excited, I was so worried that he wouldn't approve, but it took very little time for him to evaluate me.
Boy, the requirements!  Obviously there's the Nutrition appointments and a psych eval, but there's also lots of blood work and X-Rays, a Colonoscopy/Endoscopy, and the dreaded Pap Smear.  I will also need to attend a support group, twice.  It's fine, though, I am willing to jump through the hoops, I just wish that all of this wasn't so far away - 1 hour drive each way.
The other requirement is: LOSE 20 LBS.  From what I've read so far, this is quite a common requirement, but it seems really difficult, since I have been gradually and constantly gaining weight over the last year.  In fact, I GAINED 20lbs over the last 6 months, which is incredibly alarming, and was the main reason I even thought I might need the surgery.
I liked the doctor - he seems like a no-nonsense type.  The only thing is, we didn't talk about the different types of surgery yet.  I suspect he wants to see if I seriously follow his requirements before taking the time, but even so, much of the information in the packet I was sent home with talks about the LAP Band, which is a procedure I most certainly do not want.  I know he also performs the sleeve, which is the one I've chosen for myself, so I'm hoping my suspicions are correct and that we discuss surgery types next time we meet.
Anyways, YAY!  I'm on the way