Can You Fail With The Sleeve?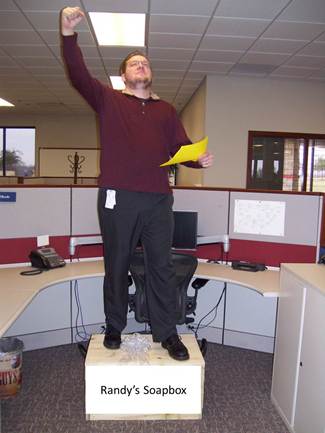 I believe anyone that has 85% of their stomach removed will lose weight. You can't help but lose, if you are limited to 4oz of food every few hours.
Now the big question is, where is your hunger coming from? Only you can figure that part out. Is it from emotional eating, boredome, stress, or is it because you have hunger pangs caused by the hormone ghrelin?
From my own experience, I knew that my hunger was real (even though I had eaten 2 hours earlier, I'd be hungry again). It wasn't until I talked to my surgeon that he told me that I had an excess of the hormone ghrelin (produced by the stomach). The bigger the stomach, the more of the hormone produced.
The surgery stopped my hunger pangs. I have not had that nagging sense of hunger (other than my stomach growling) since surgery 7 weeks ago. And 4 or 5 oz of food keeps me satisfied, whereas before, I could eat 1 lb of steak and know I'd be raiding the fridge in 2 hours.
And I don't have any cravings anymore for certain flavors. Whereas before, I'd think about something that would taste good and I couldn't get the thought out of my head until I ate it - and a lot of it, not just a small portion.
Don't get me wrong, you can sabotage yourself after surgery. There are foods, called slider foods, that are calorie dense (ice cream, peanut butter) that pass through the stomach quickly, so it's possible to eat more. And it is possible to just graze all day on snacks that are high in calories.
The sleeve gave me the control over my eating that I needed. When I eat, I have full control of what I eat. I can pass on the donuts or just have 1 and be satisfied. With the exception of pasta - it triggers my sugar cravings. So I have to be real careful about eating it.
But I don't know if I'd the same success if my hunger was tied to my emotions instead of hormones.
I really believe food was an addiction - one you can't quit and never touch again.
Other addictions can be quit and never touched again. But what if a heroine addict, smoker or alcoholic knew they had to take some every day or their body would die?
What if they had 75 TV channels that ran commericals for cigarrets every 10 minutes during their favorite programs? Or had reality programs (like the best places to pig out or the food challenges) devoted to the best places to get their fix and showed people taking drugs and loving it? Could the addicts just reduce the amount they took every day and never over do it or would they give in to the nagging voice in their head telling them how good it was going to feel?
Ok, rant over. :-)