Entry posted by deedee ·
765 views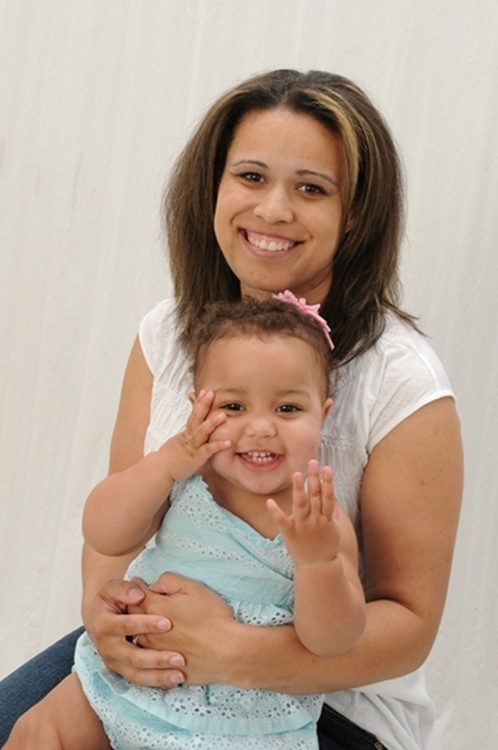 Lots of ramblings...
It has been so long and I actually forgot that today was my surgiversary. This morning I received an email from another site congratulating me on being 3 years out so I thought I'd come here and check things out.
Life really has changed over the past years, but that was inevitable with or without the sleeve

The ugly...
I am up 20 pounds from my goal weight and 30 pounds from my happy weight. About 25 of those pounds have been put on since the birth of my beautiful daughter who is now almost 16 months. I am not happy about this, but wow, being a mom really cut into my exercise and sleep time;-) I have now begun a consistent exercise routine again (after an inconsistent year), am trying to get the food choices under control (it's hard to make healthy choices on 5 hours of sleep) and hope by my birthday in October to be down at least 10 pounds.
Ugly (pt. 2)-my body!!!!! I'm sitting at a size 10 and get so many compliments about how much better (healthier) I look compared to my size 4 body, and I'd have to agree to an extent, but boy do I miss my muscle-toned body:-(
The bad...
A big reason for having the vsg was to help our chances of getting pregnant. Unfortunately after a year out and steady for months below my goal weight, I went back to my RE and attempted to have some tests run. Long story short, it turned out that my only chance at pregnancy was to have my tubes removed, due to severe scarring, and go through IVF. I was VERY depressed for about a week. I'd figured out how we could afford (mentally and financially) IUI, but IVF??? And then I realized I could either be sad and upset or I could make a new plan, either way life was going to move forward. It's reflecting on times like this that I'm reminded how little is truly in our control, but fortunately God is at the helm and, at least in my experiences, has a more awesome plan for my life than even I could imagine.
The good, great, fantastic...
About a week after getting the devastating news and posting to this wonderful board about it, I read a reply from someone who opened my eyes. She probably doesn't even realize it, but after reading through all my posts she made a comment that changed my life. She said "I know that you would like to have a biological child but there are sooooo many many many children that need a loving home..." At first I was really offended, but then I reread all of my posts and realized that of course she and everyone else would assume that getting pregnant was very important to me, I mean look back at everything I'd posted about the drastic steps I was taking, BUT it wasn't about being pregnant to me, it was about being a mom and my husband being a dad.
So...
At that point, we half-heartedly discussed adoption, but that post really made me examine what we wanted. Shortly after that I we began the home study process and before our report was written we were matched with a wonderful young lady due in April. And the rest is history...although life wouldn't be life without a few issues, but it all worked out.
Lastly...
A big part of the struggle for me with food, exercise, and sleep this past year or so was the fact that I still was working outside my state about 40 miles each way. If you know anything about the Washington DC area, you know a commute like that can be horrendous AND it usually was. Well, in October 2011, I made the decision I wouldn't be coming back to this current job another school year and let my principal know. It was kind of scary with this economy and teaching jobs near my home very competitive, but I had to make a decision that was good for my health and family. In December I happened on a job fair and was offered a contract. In March I was offered a job in my own district for the remainder of the school year, but my current principal would not budge on the 30 days notice thing and they needed the position filled immediately, so I had to turn it down. That was a hard pill to swallow, but in the end, like most things, it worked out for the best. I ended up with a lot of possibilities and took one at an independent school near my house that begins at age three and goes through high school, which will be great as my baby grows up.
I'm now laying in bed with a little girl curled up at my side because she thought 4 AM would be a good wake up time this morning and I was afraid she'd hurt herself jumping in her crib if I didn't get her out.
So there's the good, bad, and ugly. Getting sleeved three years ago was an excellent decision for me and I know it's helped me get to where I am now. It sort of reminds me of the Robert Frost poem...and I took the road less traveled down and that has made all the difference. Who knows where the other fork (non-sleeve) would have led me, maybe somewhere just as great, but I'm happy to be where I am today!