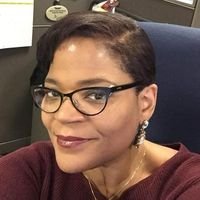 Every ending is a beginning...endings are hard...change is difficult...so why do we change?
I have a tendency to over think things but I can't stop thinking that I'm experiencing a beginning and an ending at the same time. I'm beginning a more sane controlled relationship with food, and I'm ending my relationship to food as my toxic and nourishing best friend.
I have my first appointment this Wednesday, April 4. I am scared, excited, happy, and worried. I worry that I will fail to lose weight--I will be the only person who doesn't lose a pound after having this procedure. I think I am insane for entertaining such a preposterous thought. I want to concentrate on all of the positives about the decision to have the gastric sleeve surgery and I feel horrible for allowing myself to get SO fat in the first place.
I've told my family and friends who are for the most part supportive but a couple of people wonder why I don't just lose the weight in the regular way. I have been trying the regular way. I did weight watchers and NutriSystem; I hired a trainer; I counted calories; I even tried to be a Vegan once. I gained and lost and gained. I would not consider doing surgery if I didn't feel that this step is the only way I'll be able to sustain a considerable weight loss. I don't mind losing my best friend now. I'm tired of being ashamed of myself. At the same time, I'm scared that this is too hard for me! I'm going to stop whining (for the night at least) and I'm going to take care of myself in a positive manner. After all, that's why I'm having the surgery in the first place.