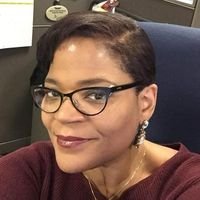 Yesterday, I had my first appointment with my surgeon, Dr. Lo Menza, in Baltimore, MD. I was still nervous and excited. I thought that on the whole the appointment went well; the only damper on the visit is that I don't like the Nutritionist!
I swear she spent 15 minutes telling me that my diet documentation was unacceptable. I explained to her that the INSURANCE COMPANY had already approved it (the nurse assigned to my case asked for it right away because if it wasn't acceptable then at least I could start the six month documentation period right away). The more the Nutritionist droned on (in her icky whispery voice) that my Weight Watchers documentation wasn't good and she didn't ....blah blah blah. I'll just leave it that I don't like the woman.
I'm no less excited but now I'm a little scared too! I got a list of things that Dr. Lo Menza needs before the sleeve can be approved and the date set. That's not the part that worries me; just a visit to my primary care, a cardiologist, and having an EGD done. I can handle a few more medical appointments.
What frightens me is that pre-surgery liquid diet. Oh man! What hell they can come up with. I don't know if I can do it. I guess the only thing I can do is pray to God to get me through it and take each day as it's own.
"do not worry about tomorrow, sufficient for the day it's own trouble"
Matthew 6:34