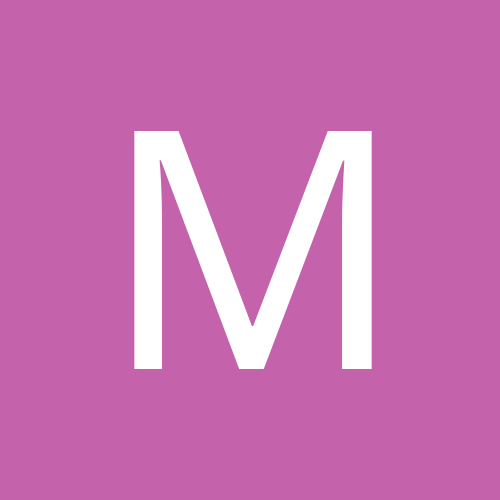 marjon9
LAP-BAND Patients
Content Count

2,188

Joined

Last visited
Everything posted by marjon9
I used to have a magic wand, but then I had an erection lasting more than 4 hours and, foolishly, I failed to seek medical help. As I should have foreseen, serious consequences ensued. Now I can't even pull a rabbit out of my hat. Let's just say that priapism is not all its cracked up to be.

When it comes to peanut butter this is what I do and I think everyone else should do it also. http://neatorama.cachefly.net/images/2006-07/kid-mess-with-peanut-butter.jpg

My sister uses a straw to eat peanut butter. And she was also the Prom Queen. Coincidence?

Exactly, and don't forget, my recipe also calls for adding "peanut butter" to the mix. When you add the peanut butter to the mix also, it becomes really, really like peanut butter. It's quite remarkable. I'm very proud of this recipe.

Powdered Peanut Butter is good mixed with Water, peanut oil, and peanut butter. I also observe that one cannot help but notice, on an intellectual level, a certain appeal to Babygirl's new photo. What's the term I'm reaching for? Ah, yes, I recall. I believe the correct terminology is "shwing."

As I understand it, Jake has fewer toes than other dogs.

Fried tripe is band friendly. In fact, the last tripe I bought actually came with a lap band on it. I guess the rancher was trying to slim down the cattle to make that popular 7% fat hamburger meat, so all the cattle were fitted with lap bands. They were feeding the cows with Protein drinks made from that same cow's milk, so it was really a low-cost operation. Unfortunately they forgot to remove the bovine lap bands from the tripe before they sold it. It was pretty startling to find the lap band in my fried tripe. I thought to myself, "wait a menudo, this tripe is tough." Let's just say the whole experience gave a new meaning to the phrase "chew, chew, chew."

FRIED TRIPE 2 pkgs. beef tripe 4 to 5 eggs 1 tbsp. water Bread crumbs Boil tripe for 30 minutes, then drain water off. Dip into beaten egg, then roll each piece into bread crumbs and fry in hot grease until golden brown. Serve with lemon wedges or tomato sauce, catsup or chili sauce. As far as I can tell from this recipe, you are supposed to boil 2 packages of beef tripe for 30 minutes in one tablespoon of water. Must be small "packages" of beef tripe. I'm sure you'll agree, this sounds good. But then anything fried in hot grease is good.

Q. - If you post just to Post Toasties, are you a cereal killer? A. - Yes. Look what happened to Grape Nuts.

I just told my boss I'd have a "productive huey" on his desk by morning.

Cowboy's fan, since you say you are new I'll assume that your question is straightforward. If you want to know what pb means on this forum then run a search or two with the key word "pb" and you'll see what it means (productive burp). This particular thread is for people to say anything they want whether it makes any sense or not in order to have a few laughs. Nothing said on this particular thread should be taken too seriously. On the other hand, there is no shortage of serious, good information about the lap band on other threads. Good luck. Sincerely, Bob Phorapples

I still find that I have to chew, chew, chew.

Here is my favorite recipe for cat arse: CAT ARSE CACCIATORE INGREDIENTS 2 cups all-purpose flour for coating 1/2 teaspoon salt 1/4 teaspoon ground black pepper 1 (4 pound) cat arse, cut into pieces 2 tablespoons vegetable oil 1 onion, chopped 2 cloves garlic, minced 1 green bell pepper, chopped 1 (14.5 ounce) can diced tomatoes 1/2 teaspoon dried oregano 1/2 cup white wine 2 cups fresh mushrooms, quartered salt and pepper to taste DIRECTIONS Combine the flour, salt and pepper in a plastic bag. Shake the cat arse pieces in flour until coated. Heat the oil in a large skillet (one that has a cover/lid). Fry the cat arse pieces until they are browned on both sides. Remove from skillet. Add the onion, garlic and bell pepper to the skillet and saute until the onion is slightly browned. Return the cat arse to the skillet and add the tomatoes, oregano and wine. Cover and simmer for 30 minutes over medium low heat. Add the mushrooms and salt and pepper to taste. Simmer for 10 more minutes. :crying: :teeth_smile: :eek: :tt1: :tt2: :thumbup: :thumbup: :thumbup: :thumbup: :thumbup: :thumbup: :thumbup: :thumbup:

Don't forget about Mao Tse-Tung. He had a very sensible idea for what to do with all those extra women running around. He offered to send 10 million of them to the U.S. This may be the best way to be sure that women are "entirely separate from men." Each country could just continuously pass along their women to the next country, on a regular schedule. Sort of like a check kiting scheme. Like I said, very sensible. Chairman Mao proposed sending 10 million Chinese women to US: documents

Man have wives, mothers and daughters. Men are fathers of babies. It is really small-minded and, frankly, mean-spirited to say that men have no place in this debate. Male bashing is the last thing we need to add to this topic.

If I may hijack this response, I'll throw in a couple centavos. To me the impressive thing about Obama is listening to him speak. He is inspiring in a way I have not seen in quite a while. He reminds me of Kennedy. Hillary has gotten better lately. She is more real now, and very impressive, in my opinion. But for many years when I heard her I felt like I was listening to someone who was guided by polls, and would say what she thought would help her at the moment. Like I say, though, I think she has gotten better. And I do think she could turn out to be really great president. I would not be disappointed if she won. But with Obama, I feel like he is genuinely passionate about things I care about. With Hillary, I felt in the past that it was largely about ambition. With Obama, I feel it is about passion for the things that matter to me. I also get the sense that Obama will be open minded in terms of his own learning curve. I believe that he will be able to make a change of direction without letting his ego make him get stuck in a rut. Bush would always get stuck. He would take a position and be unable to reconsider, or go in a new direction. I think this was largely because he felt like his hand was being guided by god. This is a very scary thing for a president. Probably the scariest thing about Bush. But I feel like Obama will be able to be flexible and adjust. And he will have the potential to be open to the other side's position, including republicans. I think that is really important in that job, especially if you want to get something done. There is no way to predict what will come to the president's desk once they get in there. The kind of person I'd like to see there, more than any other, is a really smart person who is able to have an open mind. Not a wimp, by any means. But open minded. Like Kennedy. And as for the Obama "wave," after some of these polls that have been so wrong, who's to say what will happen. Nothing would surprise me here, including a sweep for Hillary, a sweep for Obama, or anything in between. OK, that's enough for now. I think I might even have a centavo's change coming, for that matter.

Ah ... now I understand what Gravel meant when he said "Vote Gravel, I'll make you barf less than the other candidates." At the time, this campaign slogan seemed a little weak. But now I understand it.

I'm not sure that I see anything here that I disagree with, or that is inconsistent with what I have been saying. As I mentioned, I'm not advocating that we climb a mountain and meditate. Of course we are interested in our own lives and our own world. I certainly do everything I can to survive and prosper. I care who wins football games, I make mistakes, etc. I am not advocating being detached from the day to day realities of life on earth. My point in all of this is, I can't understand why humans are so determined to adopt a world view the results in the conclusion that they are "flawed," "impure," etc. That seems highly unfortunate and so unnecessary. I believe that taking the larger perspective and understanding our place in the bigger scheme of things takes the pressure off and allows people to cut themselves a little slack. Why do people choose to view the world as created by some sort of judgmental god who has made a world full of flawed and impure beings who must strive in futility with the hopeless goal of someday being worthy. Why do we choose this world view? Of course, I am well aware that there are many who believe that this is not our "choice" concerning how to view the world, but rather it is simply the "truth" about the world "god" created. But that whole story line makes no sense to me at all. I just see a choice. And I can't help but wonder, what is it that makes people choose a world view that leads them to the conclusion that they are failures. I just don't get that at all.

It's a good question, I'm not sure. The first time Edwards ran he did not win but he made a pretty good effort and appeared like a winner in terms of having made a good first effort. This time around, he does not quite seem like a winner. His second effort was disappointing. Not to me, but in general. So, I'm not sure he would seem like an asset for VP. For myself, personally, I support Edward's positions most of the time. I'm just thinking about how he might fit in to the VP picture.

Your view is the view held by almost everyone in the world. And I certainly understand it. But why stop at rape or a used car salesman? Let's go all the way to Hitler. Was Hitler a sinner? Of course he was in every sense of the word that most humans accept. But I have a different point of view. I don't expect people to agree with it or accept it. The way I see the world is that it is what it is. You have a total package that includes everything across the spectrum of the greatest goodness to the the greatest evil. When I look at this universe I choose to see it a good thing just exactly the way it is. There is a balance and perfection that is way beyond anything humans can understand. And I think this balance and perfection is on a level that makes human suffering relatively insignificant in the overall scheme of things. It is certainly insignificant in terms of sheer size. The Earth is so tiny in the universe that nothing that happens here is particularly significant. One relevant point that I should mention is that I totally reject this concept that there is a god out there who basically looks like a fit Santa Claus and who made humans in his own image, and that each human soul is of great concern to this god, and all that. That whole world view seems juvenile and ridiculous to me. I mean no offense, I'm just describing how I feel. So, if you take away this artificial importance given to human life by this fantasy god, and look at the actual place of humans in the universe, what I see is that the significance of a rape, or of the holocaust, as infinitesimal and minor in the overall scheme of things. It is important, yes, just like everything is important. And of course we humans live in this world and should make laws against rape and take up arms against Hitler and sue the used car salesman, etc. I'm not advocating that you climb a mountain in the Himalayas and meditate. After all, this little ant farm is what we've got. We need to play the hand we are dealt. But still, I see all these evil things as very close to totally insignificant in the bigger picture. And when I look at this bigger picture, this universe, what I see is something that I choose to view as unimaginably wonderful, balanced and perfect, in ways I can't even begin to understand, even though it is filled with everything from the greatest evil to the greatest good. It is what it is. There is not much I can do about it. All I can really do is marvel in awe and be profoundly grateful for my chance to be relatively conscious in it for a short period of time.

I certainly understood what you meant by the term purity. But that's my point. It seems so odd to me that many in the world equate sex before marriage with being "impure." It's not just a coincidence that that word is chosen. People believe that sex before marriage makes a person less than pure. I find that concept inconceivable and really tragic. What an awful burden to have to carry around. Living your life as a normal human being means that there is something wrong with you in the eyes of god and the world. It's just incredible to me that humans choose these world views that make them into "impure" "flawed" "sinners" for simply living a normal life. I shudder to think of the pain this mindset has inflicted over the centuries.

Don't forget me! I'm seriously considering throwing my hat in the ring. It looks like so much fun to run for president!

Someone said something on the radio today that made sense. They said that anyone who is for Hillary is probably already there. Anyone who is not there already is probably not overly inclined to go there. So, Obama will probably get most of the Edwards vote. I think that makes sense. I just don't think there are that many "maybes" when it comes to Hillary.

I think that is a good idea. Smatyas probably deserves the honors if he is interested, but if not feel free to set it up.

green, this is the point where we diverge. I just don't see the universe that way. I think the reason most people agree with you is because we superimpose our values on the universe. Humans believe, for example, that it is "better" to tell the truth, to avoid murdering other people, to finish your vegetables, etc. I just don't agree with those things. It may be "better" for the mouse to avoid being eaten by the fox, but isn't it "better" for the fox to eat the mouse? So, is the fox a sinner? For me, I just see the universe as being in perfect harmony. I certainly don't understand it all, but that does not compel me to get out some book with the purported "word of god" to try to give me some sort of explanation. Frankly, I just think that's silly. Now, that is not to say that I support anarchy, murder, or the waste of vegetables. In fact, I think that life is more fun for everyone when people interject the maximum amount of love into their dealings with all things. But my total lack of understanding of the big picture only encourages me to try my best to judge myself and others as little as possible. It is so foreign to me to think of any of us as "flawed" or "impure." In the overall scheme of things, which I don't understand at all, who am I to say that the fox is better than the mouse, or vice versa? Sometimes I enjoy getting out my telescope to look at some stars and planets. This gives me a little perspective on my size in relation to the universe. When I look at the stars I know that nothing that happens on earth could be particularly "important." That is, unless everything is important. Human suffering really sucks, and I don't recommend it at all. But in the overall scheme of things, which I don't understand, is it really "important?" I think it is, but only in the sense that everything is important. When we humans start to think that we are singled out as more important than other things in the universe, that's where I disembark. For me, all I can really do is be grateful for this adventure and marvel at it all. I understand so little of the big picture that I just feel silly attempting to "judge."