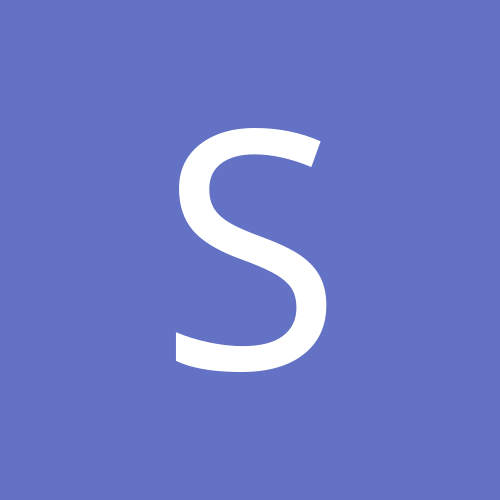 sockmonkey
LAP-BAND Patients
Content Count

112

Joined

Last visited
Everything posted by sockmonkey
There is very limited posting in the regional board, so I thought I would post here to see if anyone else is a pt of Dr. Atkinson or Dr. Soong at SWCC in Las Vegas. It can never hurt to be armed with more information going into my procedure!

I am curious as to how the surgeon decides whether to use a large or a small band. It seems to me that there would be advantages/disadvantages to both, and I'm curious as to how my band will be different from someone else's.

I'm just curious, this was never explained in detail to me.

Here's my dilemma. I used to always use a straw. Always. Bought the bags of them at the store and used them up. But now, I'm NOT using a straw (saw on these boards not to) and I'm burping and have more hiccups than I've had in my life! I don't know whether it's related to the new band or getting used to drinking without a straw. I know a nice insulated bottle with a straw top for my water would be wonderful right now....

For those craving salty stuff, and for those who are sick of broth, I started adding some seasonings to the broth. My husband and I are totally addicted to Red Robin Seasoning, and I sprinkled some in my broth tonight. It was fantastic. It's hard to mix things up when we're on liquids, but this really, really helped! Tomorrow I'm going to try some garlic herb chicken seasoning I have and see how it tastes!

I'm just starting to feel hungry today. I have both yogurt and puddingo on my my "full liquids" list from the nutritionist, so I've had a bit of those both with no problems. I'm having a hard time even looking forward to mushies at this point because I'm a very picky eater, and even worse, a "texture" person. So the idea of pureeing even the softest foods kind of sicks me out. :thumbup: Wish I'd been prepared for the "liquids in, liquids out" phenomenon as well! Yikes! lol

Thanks so much for sharing with me! Surgery was yesterday and it went well. I'm anxious to start feeling "normal" again!

My pain is completely different. I have no pain in my sides, just right under my boobs. I have a lot of back pain, but I know that is just due to my muscle guarding. I've been using a heating pad, mostly on my back but occasionally on my tummy as well. I slept on the couch last night to keep my upper body elevated, but I think I'll sleep in my bed tonight. :party: I think the best thing so far is that I have felt NO hunger. NONE. I know I didn't get enough fluids yesterday, but it hurt to swallow. I could feel every drop going through my new smaller stoma. But I don't have any of that today, and my sips don't need to be nearly as small as yesterday either. I've drank a glass of juice today and a popsicle and plan to have chicken broth for lunch! The difference between how I feel today vs. yesterday is remarkable!

I WAS BANDED TODAY!!!!!!!!! I am in a lot more pain than I anticipated, but I just can't believe that I'm finally banded. I will post more detail later, but for now, thank you all for the well-wishes!!!

Very interesting!!! As per my nutrition classes in nursing school, anything over a 500 calorie drop in daily calorie intake should produce weight loss. So 500 cals a day seem quite rediculous. I've heard of a lot of people on here "tweaking" their calorie intakes with their bands when they hit plateaus. For instance, if they are daily taking in 900 cals, sometimes bumping it up to 1000 or down to 800 is all that is needed to move their weight loss along. I guess we all have to find our perfect fits! I have every intention of getting at least 800 cals a day. I have a bad habit of getting very weak, shakey, cold sweats when I don't have enough cals in me and I refuse to do that regularily.

Well, Rushers, I had my pre-op appt. yesterday, and I learned an interesting tid-bit from my nutritionist. She said that a minimum of 800 cals are needed daily post-op to avoid starvation mode. She said for most people this is hard to do and she sees a lot of people not eating enough! Since my surgery is tomorrow (YAY!!!!!!) I plan to calculate out a minimum amount of fluids I need to take in each day, such as 3 protein shakes, 2 glasses of juice, 1 can of broth, etc. I think if I have a minimum amount in mind, I'll be more comfortable eating freely. Otherwise I'll be second guessing every bite I take in.

Congrats to everyone with new August surgery dates (Go August Rush!!!) and congrats to everyone who has already been banded! Thanks so much for sharing your stories with us. Getting ready for pre-op appt. this morning and I can't even sleep, I am so excited! Surgery is the day after tomorrow!!!!

I bet that the liver-shrinking pre-op diet is dependent on the surgeon's technique. There are bound to be certain spots within the belly that each surgeon prefers to use for their lap instruments, and depending on where those incisions lie in relation to the liver is probably important. I have to say, I am extremely jealous of those who have lost a ton of weight on pre-op diets! I just don't have the willpower to commit to one without my dr. telling me it's mandatory.

I don't have a pre-op diet, so Thursday night the family and the few friends I've told are going out to eat. A true "last supper"! My husband is in the military, and as a military family, we have to learn to lean on our friends, and so they were told about the surgery. I need help with childcare! The kids and I are all out of school for the summer, so no chance of doing the procedure while the kids are in class. My parents are coming to town, however, on August 23, and somehow I have a feeling that the secret won't stick. This wouldn't be so bad if I didn't KNOW that my mom will overreact, freak out, tell me "You're not fat enough for that! Look how fat I am!", and proceed to tell everyone in the family on the sly. She doesn't tell to be gossipy, she just feels that everyone should know if someone is sick or having surgery. And I'll admit, I'm embarrassed about this. I'm embarrassed that I let my body get to a place where I need surgery to repair it. But if telling is what I must do to keep up the diet, than telling it is. So as far as grocery shopping. Day 1 post-op is Water, Clear liquids, water, 3 Protein shots, and water. Day 2 is full liquids. I have purchased vanilla, strawberry and Cookies & cream Protein powder from GNC. I've tried the vanilla- delicious! I've also bought 4 bottles of V8 fusion juice (the stuff with fruits & veggies), popsicles, and canned broth. Oh, and Jello. Even though I'm allowed full liquids on Day 2, I'm nervous to jump into that any further than Protein shakes. I know I'm writing a book here, but I get really prone to shaking/sweating/weakness when I don't get enough to eat at the end of the day. I'm figuring that cutting my calories down to only a couple hundred from Day 1 is probably setting myself up, so I'm going to stick to real fruit juice and broth, not bothering with the calorie counts. I figure I won't pass 1000 a day, and that's still a HUGE decrease.

Welcome!!!! To the others reading the August 2009 group, I havne't looked at it myself to know for sure, but there's a possiblity that they just haven't updated their tickers and signatures in awhile. I know when I had my hysterectomy I posted all over the hyster sisters forums, but as soon as I was healed from surgery and living life normally, I no longer felt the need to post or troll other posts. Perhaps we should take their absence (if there is an absence!!!) as a positive sign! And if not, we just know how much harder we have to work to pull off 100 lbs. weight losses in 1 year!

And congrats to kellyodoran!!!!!! You'll have to be our sneak peak into the OR. We want to hear everything!!!

I am lucky, I am a nursing student so I don't go back to school until August 30. But my NP told me that most (if having surgery on a Friday) go back to work on a Tuesday. That's not bad!!! On another note, I just saw a commercial for my surgeon on tv! I shouldn't be charmed by this stuff, but he looks kinda badass walking in slow motion in surgical scrubs while inspirational music plays. :thumbup:

It appears I've been looking at this backward. All along I've been thinking that if you have a bigger band, you will get more cc's and therefore more restriction, but that does not appear to be the case. Now I'm curious to see what my surgeon will use for me! Thanks for the replies, very helpful.

I am incredibly lucky. I have NO pre-op diet! I will be enjoying my last Sprite and Red Robin on August 5! Not to rub it in, sorry guys! I almost wish it was required, seems so many lose a lot of weight before surgery and I have no willpower to do it when it's not required. I also only have 1 day of Clear liquids post-op, then 2 weeks of full liquids. Not sure how long on mushies. I'm worried about how to make the food phases work and not look suspicious when my mom is visiting at the end of August. My surgery is TOP SECRET!!!

Fellow August Rusher here!!!!!!! It's getting close, I'm so excited!!!

Yay, a buddy! We have similar weight loss goals too, it appears! I agree, we need a cool name and signature. I love August Rush! How about August Rush to Revolution?

I am scheduled for August 6!!! Only 8 days away, boy am I getting excited!:cursing:

I am having surgery in a week and a half and have no pre-op diet. Yay me!!! Sometimes when I don't have enough to eat throughout the day I get shakey and start to sweat until I get some calories in me. I was wondering how new bandsters adjust to this. Does this happen to anyone else? If it does, what to you do? Obviously quickly eating crackers isn't going to be a great idea, whether on liquids post-op or when I'm healed and filled.

Wow, thanks everyone! It sounds like it's all coming down to "don't skip meals" which is one point my nutritionist stressed, although not for THIS reason. I've had the shakiness a million times on every diet I've ever tried, and usually it's a contributer to why I don't last. But, on these diets, I've always avoided sugar like the plague, even juice, because it either wasn't allowed or I didn't want to waste my calories. I'm beginning to think that this band is going to take some serious adjustment, and once I've figured it out, it's going to be great! Thanks for everyone's input, I don't know what I would do without this board!

I should also add that the 1 oz. of "your choice" food with each meal can be ANYTHING you can tolerate. The nutritionist says that if you're craving chocolate, have 1 oz. of chocolate. Of course there are healthier choices, however if you work with your cravings from time to time, it reduces your urge to cheat and risk getting stuck/ not gaining weight!