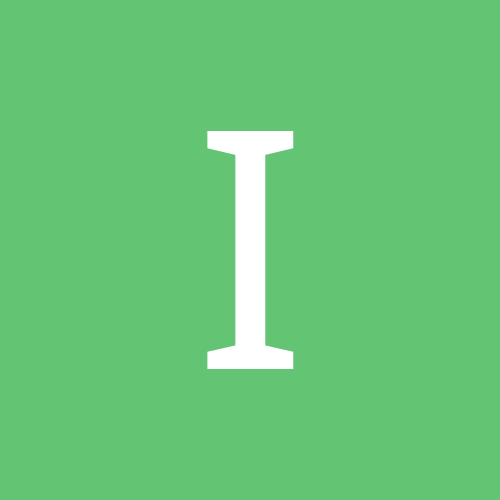 iwokeupfat
LAP-BAND Patients
Content Count

216

Joined

Last visited
About iwokeupfat
Rank

Guru in Training


Birthday

04/22/1954
I had a kidney stone on Thanksgiving Day... 6 months after my Lap Band surgery. Had to go to emergency room. After following up with my family doc - He put me on a diuretic and a little more calcium.

Wow.. I can't believe I caught this post. I was banded May 5 2011 and I just had some Fluid taken out of my band yesterday. I had been having problems for a week at least. I was uncomfortable, not able to get much down. I was even puking up my medicine. I called my doc yesterday. He was at the hospital in surgery but he told me to come right over. Man.. I have a wonderful doctor and his nurse Lisa is awesome, too. I couldn't ask for better than that. He saw me between surgeries and took 1.5 cc's out of my band. He says my stomach needs time to heal from all of the irritation. I'm feeling so much better today.. but as you said, I'm afraid that I'm going to start eating more and mess up what I've worked so hard for. I'm down 59 pounds. I'll be watching this post because I'll also need some support to focus on portion control and just not eating until it's my meal time. No snacking or grazing. I have to break that cycle. It was easy before because my band wouldn't let me eat if I wanted to. I'm afraid that little devil on my shoulder might need a stern talking to until I get back to my doc in April for a fill. Kudos to Jachut for being able to lose during an unfill period of time!

Dr. Neff is a sweetie. Here is a link to the Kennedy Bariatric Program. Kennedy Bariatric Program They have a support group meeting once a month that I find is very helpful. The docs show up...along with dieticians and speakers. There are people there that are contemplating surgery... those that have had surgery...Some are waiting for their surgery date.. and those that are years beyond surgery. Sometimes they have a clothing swap. It's turning into quite a large group .. and you get some very helpful information. The doctors are there to answer any questions you might have along with Lisa, a registered nurse, Val, a dietician.... In fact . they just added another dietician to the group because the program is getting so big. I know you'll like them.

You shouldn't have a problem. Where in Jersey? Dr. Marc Neff is my surgeon. He'll help anyone... Great man.

Congratulations!! You made your goal... whooohooo!! Now make another small goal... Keep on keepin' on!!

Wow! You are doing an amazing job! I can't imagine losing that much weight in such a short amount of time. Whoohoo.. Way to GO!! :yesnod:

I had to do the injections for 10 days after surgery. I never felt it... but there was some bruising. Maybe you are moving the needle when you inject?

Congratulations!! That is SO awesome!! I can't wait to say the same thing.

I heard that chewable papaya enzymes help with digestion. I finally tried it and it works. I had an uncomfortable minor 'stuck' episode yesterday and started chewing one of these things.. and it helped alleviate the problem. Just thought I'd let others know in case you'd like to keep these on hand. They don't taste bad, either.

Ohhhh I agree!! I think those Tostada shells are delicious! Nice and crunchy... low cal... low carb... just so satisfying!

I have never been satisfied for 5 hours. It's more like 2.5. I was banded in May. It took a number of fills to get to a restriction where I didn't feel like I was starving. I was either puking or starving. Only now, 7 months down the road, am I able to feel satisfied. I'm losing very slowly but I'll take anything I can get.

I had the same problem for about 5 weeks after my last fill. I was puking up everything. I went back to see the doc and he said I'd be fine but if I wanted he would take a little out. So I opted to stay the way it was. As long as I'd be ok, I just stuck with protein drinks and mushies for that time. I'm much better now and didn't have to go for the unfill.. Even though I'm still doing mushies and protein drinks. I can get a soft boiled egg down now and then. ... I have baked beans, seafood salad (LF).. tuna salad.. chicken salad.. chili... soup with soft veggies. ... low fat cheese.. It's getting better all the time. I wish you luck with your dilemma.. I'd just stay on liquids and soft stuff for a few weeks... take it very slowly... and see if your stomach will calm down.

Nobody noticed I had lost any weight until I hit 35 pounds. Don't be discouraged. I'm still wearing my old clothes and using belts. I know that once I put something on that fits - my weight loss will be much more noticeable. Just keep on keepin' on. Those noticeable results are right around the corner. :thumbup:

Yes!! PB2... I love it. I mix it into my shakes... sometimes into plain yogurt... and then sometimes just rehydrate it and use it on whole grain crackers. Great product.

I don't like Muscle Milk at all. I rely on one protein shake a day to get my required amount. I usually can't eat in the morning because of the band being too tight. I use the Zero Carb Isopure powder (vanilla, dutch chocolate or unflavored). I mix the flavored ones with a little skim milk. Sometimes add a slice of frozen banana or some powdered peanut butter and crushed ice and put in blender. If I choose to go the unflavored route, I blend one scoop of unflavored Isopure powder into about 6 ounces of Ruby Red Grapefruit flavored Crystal Light. I have to blend it early and let it sit in the fridge so the foam dies down. After that, I just give it a little shake to mix the undissolved protein powder and drink it down.