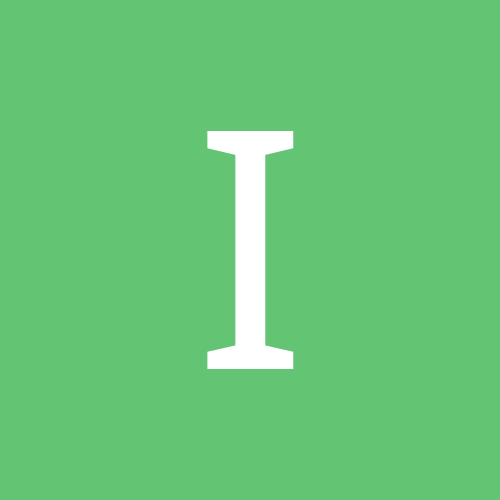 iwokeupfat
LAP-BAND Patients
Content Count

216

Joined

Last visited
Everything posted by iwokeupfat
I heard that chewable papaya enzymes help with digestion. I finally tried it and it works. I had an uncomfortable minor 'stuck' episode yesterday and started chewing one of these things.. and it helped alleviate the problem. Just thought I'd let others know in case you'd like to keep these on hand. They don't taste bad, either.

I had a kidney stone on Thanksgiving Day... 6 months after my Lap Band surgery. Had to go to emergency room. After following up with my family doc - He put me on a diuretic and a little more calcium.

Wow.. I can't believe I caught this post. I was banded May 5 2011 and I just had some Fluid taken out of my band yesterday. I had been having problems for a week at least. I was uncomfortable, not able to get much down. I was even puking up my medicine. I called my doc yesterday. He was at the hospital in surgery but he told me to come right over. Man.. I have a wonderful doctor and his nurse Lisa is awesome, too. I couldn't ask for better than that. He saw me between surgeries and took 1.5 cc's out of my band. He says my stomach needs time to heal from all of the irritation. I'm feeling so much better today.. but as you said, I'm afraid that I'm going to start eating more and mess up what I've worked so hard for. I'm down 59 pounds. I'll be watching this post because I'll also need some support to focus on portion control and just not eating until it's my meal time. No snacking or grazing. I have to break that cycle. It was easy before because my band wouldn't let me eat if I wanted to. I'm afraid that little devil on my shoulder might need a stern talking to until I get back to my doc in April for a fill. Kudos to Jachut for being able to lose during an unfill period of time!

Dr. Neff is a sweetie. Here is a link to the Kennedy Bariatric Program. Kennedy Bariatric Program They have a support group meeting once a month that I find is very helpful. The docs show up...along with dieticians and speakers. There are people there that are contemplating surgery... those that have had surgery...Some are waiting for their surgery date.. and those that are years beyond surgery. Sometimes they have a clothing swap. It's turning into quite a large group .. and you get some very helpful information. The doctors are there to answer any questions you might have along with Lisa, a registered nurse, Val, a dietician.... In fact . they just added another dietician to the group because the program is getting so big. I know you'll like them.

You shouldn't have a problem. Where in Jersey? Dr. Marc Neff is my surgeon. He'll help anyone... Great man.

Congratulations!! You made your goal... whooohooo!! Now make another small goal... Keep on keepin' on!!

Wow! You are doing an amazing job! I can't imagine losing that much weight in such a short amount of time. Whoohoo.. Way to GO!! :yesnod:

I had to do the injections for 10 days after surgery. I never felt it... but there was some bruising. Maybe you are moving the needle when you inject?

Congratulations!! That is SO awesome!! I can't wait to say the same thing.

Ohhhh I agree!! I think those Tostada shells are delicious! Nice and crunchy... low cal... low carb... just so satisfying!

I have never been satisfied for 5 hours. It's more like 2.5. I was banded in May. It took a number of fills to get to a restriction where I didn't feel like I was starving. I was either puking or starving. Only now, 7 months down the road, am I able to feel satisfied. I'm losing very slowly but I'll take anything I can get.

I had the same problem for about 5 weeks after my last fill. I was puking up everything. I went back to see the doc and he said I'd be fine but if I wanted he would take a little out. So I opted to stay the way it was. As long as I'd be ok, I just stuck with protein drinks and mushies for that time. I'm much better now and didn't have to go for the unfill.. Even though I'm still doing mushies and protein drinks. I can get a soft boiled egg down now and then. ... I have baked beans, seafood salad (LF).. tuna salad.. chicken salad.. chili... soup with soft veggies. ... low fat cheese.. It's getting better all the time. I wish you luck with your dilemma.. I'd just stay on liquids and soft stuff for a few weeks... take it very slowly... and see if your stomach will calm down.

Nobody noticed I had lost any weight until I hit 35 pounds. Don't be discouraged. I'm still wearing my old clothes and using belts. I know that once I put something on that fits - my weight loss will be much more noticeable. Just keep on keepin' on. Those noticeable results are right around the corner. :thumbup:

Yes!! PB2... I love it. I mix it into my shakes... sometimes into plain yogurt... and then sometimes just rehydrate it and use it on whole grain crackers. Great product.

I don't like Muscle Milk at all. I rely on one protein shake a day to get my required amount. I usually can't eat in the morning because of the band being too tight. I use the Zero Carb Isopure powder (vanilla, dutch chocolate or unflavored). I mix the flavored ones with a little skim milk. Sometimes add a slice of frozen banana or some powdered peanut butter and crushed ice and put in blender. If I choose to go the unflavored route, I blend one scoop of unflavored Isopure powder into about 6 ounces of Ruby Red Grapefruit flavored Crystal Light. I have to blend it early and let it sit in the fridge so the foam dies down. After that, I just give it a little shake to mix the undissolved protein powder and drink it down.

Ok... Update. I saw my doc this morning. Told him that I've only been able to eat two tablespoons. .. yadda.. (see my previous post). He says that the band might be a bit too tight and assured me that I am ok but if I want.. he'll take a little out. He says I'm on a good schedule of losing 5-6 pounds a month as we discussed before my surgery. I opted to leave it the way it is. I'll deal with this for as long as I have to . I wanted to lose weight and gosh darn it, if I'm not in danger... this is forcing me to do it (lose the weight that I couldn't lose for years) I'm going to hang in there. I'm drinking my protein and taking my vitamins. As far as the 'grazing' that I spoke about... Doc says at this point don't worry about it because of the band being tight.... eat what little I can and supplement. This is temporary. Plus.. I have a support group meeting coming up on Monday. They are going to discuss 'grazing' and the calories involved. I'm almost always hungry. I have to get over this obsession with food. Thanks for all of the input on this subject. I appreciate reading your thoughts and posts on this. I realize that everyone is different and everyone's doc does things their own way. .. but many of us need guidance from 'the veterans' to help us make the best decision for ourselves. :wink2: When I look at your stats. .. you are all doing awesome. .. Thanks.

Wow... you can eat PASTA? You're killing me here. lol... I haven't tried ... but I'm told it's a no-no. :wink2:

I'm glad you asked this question. I'm having the same problem. I had my 4th fill almost a month ago. I have been hungry but can only eat a tablespoon of baked Beans or soft foods at a time. I get that 'feeling' too. After that 'feeling' passes I'm still very hungry and eat another tablespoon or two. I think this way of eating isn't right. I should be able to eat a cup of food at my 1/2 hour sitting and be satisfied for a few hours, correct? What I'm doing is grazing, isn't it? Not good eating habits. Like you... soup easily goes down and satisfies me for a bit. This is what my normal day looks like: Isopure Protein shake in morning made with a couple tablespoons of plain low fat yogurt, ice, powdered milk, Water and a little flaxseed oil. mid morning: 8 ounces of homemade thin soup. Usually chicken broth with very well cooked chopped broccoli, onions, carrots, celery and brown rice.... with some low fat Velveeta melted into it for creaminess. lunch: a one ounce Louis Kemp single crab stick with finely minced celery and low fat mayo. Sometimes I can make tuna fish salad. later after lunch: 4 ounces of non fat, vegetarian baked beans dinner: two one ounce mashed meatballs with a little tomato gravy. Sometimes I can get some salmon or cod down... but just a little. dinner sometimes varies: I sometimes have mashed cauliflower or mashed potatoes. And then during the day I also have a scoop of unflavored Isopure zero carb Protein powder mixed into one cup of sugar free drink mix (like 4C iced tea... or Crystal Light). I don't like it much... but I want to make sure I get enough protein. Now and then I can get a low fat baked Triscuit down with some Laughing Cow Light cheese. Oh what a joy to give my teeth something to do! My teeth are lonely. I can't get chicken down... pork or ham comes back up. I'm not sure if my band is too tight or not. I see my doc this morning. I'll try to return to this thread to see if any 'veterans' can help with their own advice. I'm struggling here. Best of luck to you. It's not easy.. but we'll do this. :wink2:

I had my 4th fill 3 weeks ago. I've never had a problem with a fill until this time. liquid went down fine and still does. I just can't get any solid food down yet. I think the band might be too tight. I see my doc this Thursday. Every time I try to chew chew chew and swallow food it hurts and comes back up within 15 minutes. (even soft and mushies) So.. I'm sticking with Protein Drinks and broth until I see my doc. Hope you are doing better.

Oh dear.... that scares me enough to stay on track. Thanks for posting.

Wow... you guys are doing awesome with your weight loss! Congratulations! I told my doc I'd be happy with one pound a week. I was banded May 3, 2010 and I'm down 36 pounds. It wasn't until this last fill a week ago that I ever felt any restriction. I felt hungry all the time. Now I am having trouble even getting a protein shake down. I've resorted to the clear fruity Isopure protein drinks. I'm not hungry at all so I know the pounds are going to start dropping faster than these previous months. Keep up the good work fellow Bandsters!! :drool:

I had the LAP-BAND® for basically the same reasons as Astrasmom.... I'm glad I had it done. I have 100 pounds to lose, too. I expect it will take me at least 2 years to lose it. I didn't gain it overnight... I don't expect to lose it overnight. Bypass was too scary... I've heard of too many deaths and problems. Plus.. I know a few people who have gained their weight back. I'm only two months out of surgery... I'm learning to eat healthy and control my portions. :thumbup: So far... so good. Good luck to you in whatever decision you make.

I have no problem taking pills... big or small.

You look terrific! Congratulations!

Spinach (or broccoli) Souffle 3 TB. butter or margarine of your choice 1/2 cup chopped onion 1/4 cup Water 2 TB. flour 2 pkgs. chopped spinach, thawed. (broccoli can also be used) 1 8oz. jar Cheez Whiz Light (processed cheese spread) 3 egg whites and one egg yolk, beaten salt and pepper to taste. Recipe Saute onion in butter or margarine of your choice. Add flour and water. Stir well. When thick, add cheese and stir. Add spinach and stir. Remove from heat. Take a little of the mixture and mix into the beaten eggs to 'temper' them so they won't curdle the mixture. Add the rest of the beaten eggs. Stir well to incorporate the eggs. Pour into greased casserole or souffle dish (2 quart). Bake 350F 45 minutes. Crab Imperial by Iwokeupfat 1 (1lb can) jumbo lump crabmeat 1/2 cup light mayo 1 tsp. Old Bay Seasoning 1 tsp. Worcestershire sauce 1 tsp. dry mustard 1 egg, beaten 1 TB minced onion 1 TB minced red or green pepper 1 TB butter or margarine of your choice Saute minced onion and green pepper in small pan until soft. In a separate bowl mix mayo, Worcestershire sauce, dry mustard, beaten egg and Old Bay seasoning. Add onion and green pepper mixture and mix to combine all. Slowly FOLD in jumbo lump crab. Fold lightly so you don't break up the lumps. Spoon into custard cups that have been sprayed a little with cooking spray. Bake in oven at 350 Degrees F. for 30 minutes or until bubbly.