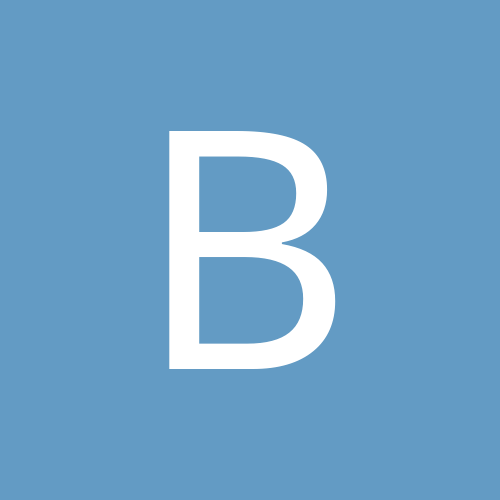 bigpops
LAP-BAND Patients
Content Count

46

Joined

Last visited
About bigpops
Rank

Advanced Member


Birthday

09/20/1961
What's the standard practice for your eating the day of a fill?

Just came back from my first fill, the dr only put 3.5ccs into my empty 14cc band. I know it won't make a difference, guess I should've pushed for more. Being my first fill and since he wasn't the dr that banded me (live in FL got banded in CO), I didn't want to press too hard. I just hope I get some kind of good,if only for a short time, out of this fill, but I'm not very optimistic about it. Anyone out there have a positive experience with such a small fill?

I'll try to make this short but it was a loooonnngggg day. I live in Florida and got banded in Denver, Co. on June 29th. Flew in Monday, had my pre-op visit, banded Tuesday, post-op visit Wenesday, was to fly out Thursday at 10:30am with a connecting flight in Dallas, to be home around 4:30pm. I was traveling with my wife, she got me all drugged up, we got on the plane for home and was then told there was engine probs and we had to go back into the terminal. To try and shorten this story, after much much line standing and cell phone calls, our only option was a flight out to Atlanta at 1:30AM the next morning! Then on to Florida to get home at 7:30am Friday morning! So we sat in the Denver airport for over 15 hours (not to mention a couple more in Atlanta) with me clutching a pillow to my stomach taking liquid loritab every 4 hours as my port incision was causing me much discomfort. Anyways, all is well now, I'm 4 weeks post op, down 22.5 lbs (7.5 pre-op, 15 post op) and going for my first fill this thursday.

I use 'Beneprotein', no flavor at all, I mix it with my SF CIB very morning. Google says it's sold in Walgreens but I couldn't find it here, so I ordered it online.

I see where soups are a favorite of many banders, but doesn't it defeat the band the same as a milk shake would? I know soup is healthier, I just mean doesn't soup pass right thru easily thus not giving the full sensation? I love a nice creamy soup so I'm hoping for positive info, but if it's not good for us, then "no soup for me"!

I was banded on Tuesday 6/29, it's now Saturday 7/3 and I have no appetite to speak of. Over the past couple days I've had to force myself to drink a couple protein shakes and down a couple SF puddings just for the sake of digesting something. My head tells me it wants chicken or eggs or meat, but my body just doesn't crave anything. I'm not complaining, but is this normal? How long did it take for your appetite to kick in? I was 261 the day before surgery and 254.5 this morning. I feel pretty good except for the port incision is still kinda tender.

I think I read a similiar thread a while back, but can not find it anymore. It would be great to hear one or two of the 'best pieces of advice' or 'best kept secret' that has helped you succeed. What has made the biggest impact on your success. I am to be banded on 6/29 and trying to mentally prepare myself, your experiences are greatly appreciated.

I'm getting banded on June 29th by Dr. Kirshenbaum in Colorado. Very excited to get a fresh start on life. This site truly has inspired me and keeps me excited and informed of what lies ahead.

I'm originally from the North and love haddock or cod, not fishy just nice white and flaky. Because it flakes when cooked, I like to just bake it in the oven in a glass pan lined with foil (easy clean up). I spray on a little butter, add a little lemon juice and cracked pepper and throw it the oven at 400 degs for 10 to 14 minutes. Now that I live in Florida, I like to grill mahi mahi or tuna steaks on the gas grill. They are a firmer fish and will stay together better on a grill (use Pam spray for grilling also). I still use lemon and cracked pepper to keep it simple, but there are alot of other seasonings and marinades to change it up also. Enjoy, fish is so good for you and great with just a small salad or some fruit.

I will be getting banded on June 29th, in Parker, Colorado by Dr. Kirshenbaum. Any others for the month of June? (I can't come up with one of those catchy names that others tag for their band month)

Hotel inquiry. My surgery will be at Parker hospital on Tuesday and Dr. K will do my post-op there on Wednesday since he is there all day for surgeries. I'm looking into either the Holiday Inn or Hampton Inn that are across from the hospital, any preferences or shared experiences for these two? Like the fact that they are so close to the hospital. Thanks

Since I first came across "considering Dr. K" I have been following this thread trying to gather as much info about him and his procedure as I could. Now, after all the researching and following up, I finally have something to share...this afternoon I got my surgery date scheduled with Dr. K for June 29th! This appears to be a predominately female thread but since Dr. K is the common denominator I had to share my excitement with those who know what I'm about to embark upon. I live in the Florida Panhandle and have already sought out post-op care with Dr. Friedman in Pensacola. Now I'll start booking my flights and checking hotels, many of which I've heard suggested on this thread. I can't say enough about how much I've learned, been inspired, and ultimately led to my decision, from this site and this thread. Thank you all for sharing your experiences and congrats on your successes.

Thanks so much for the quick responses and great info. It's no surprise to any of you that this whole process can be a stressful one and the liver concern just added to it. But your responses have gave me back my excitement and I look forward to moving on and hopefully giving 'post op' reports in the near future. This site has really increased my knowledge and confidence towards the whole lap band surgery process. Thanks so much.

With all the info I've been researching here, the size of your liver seems to be of great importance. A long time ago I was told that I had an enlarged liver, wasn't of great concern I was told, just a fact. Now that I'm taking steps to try to get banded by Dr. K in Colorado, I'm learning that this may be a big problem. Can it be a "deal breaker" for me? I'm going to try to have it diagnosed again (locally) and see just where I stand. I know many of the pre-op diets are designed to shrink the liver, but Dr. K's sounds like a basic Atkins plan which won't be a problem for me as I've done it quite often. Maybe I will need to be put on a more rigorous plan like some of the lengthy liquid diets many of you on here have had to go through for your pre-ops. I'm just hoping it won't be a "Can't do the procedure" situation, I have been getting more and more excited about having the surgery and now have this dark cloud looming over me. Any others out their overcome enlarged livers or get the doctors blessing to have the surgery anyway?