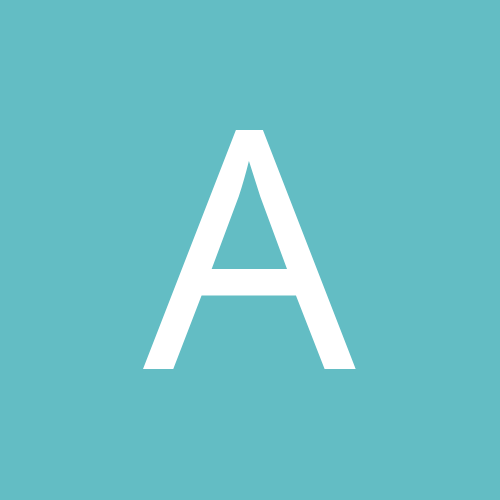 Arthemise
LAP-BAND Patients
Content Count

128

Joined

Last visited
Everything posted by Arthemise
Anyone have any non-scale victories lately? I'm only three weeks post-op, but today I noticed one of my rings is getting loose. :thumbdown: The first of many NSVs, I hope!

It amazes me how many health-care professionals know hardly anything about the Lap-Band. I had to educate my PCP about it, and then I had to tell the pharmacist about how we weren't supposed to swallow pills whole. She asked me if the Lap-Band was reversible -- uh, not really, unless you have another surgery. Is it just my podunk town?

Great, thanks for telling me I have unreasonable expectations of the people I pay to take care of my health. I'm out of here.

Sorry, I just don't agree, and I guess I'm in the minority on that. In my opinion, the pharmacist should have at least a little knowledge about the Lap-Band. I was not rude to the pharmacist and was willing to share my knowledge about it, but I'm not a medical professional; she is. I know it's my responsibility to take care of myself because no one can know my entire situation. But would you expect a pharmacist to know what medicines someone with a pacemaker should and shouldn't take? I would.

Do you have your LapBand card? It says the size of the band on there.

Mine was really fast. He looked at my incisions and asked how I felt. I said my port area was still sore, so he didn't do a fill. I think it took all of 5 minutes. So far my doctor hasn't said anything about my diet, but then I have been losing weight.

I would think that at least some preliminary knowledge about Lap-Band would be given to PCPs. I can see where they wouldn't know the details, but they should at least know how it works. A lot of people are getting the band nowadays. The first step, at least for me, was talking to me PCP about it. As for pharmacists, they very definitely need to know what medication a Lap-Band patient should be given. Just as they need to know about drug interactions, they need to know what will cause people problems (pain, vomiting, etc.). High dosages of NSAID could cause severe problems over time, and they should know that.

On general principle, I don't like fake boobs. But I think I won't have much left after I lose my weight. I was a B when I was thin, and now at a D and after pregnancy (where I couldn't stand to wear a bra), they're very droopy. I guess I could consider it putting things back to normal, rather than an augmentation. I'll just have to see where I am after the weight loss and after my skin bounces back as much as it's going to. Not looking forward to another surgery, though I think I might need it.

I had my first fill last week (3.5 cc) but haven't felt it much. So far I've lost 34 pounds, including from the pre-op diet. Weight loss is up and down, but I'm trying to stick to the diet. Even on a bad day, it's only 1500 calories. In the old days, it would have been much worse, and I wouldn't have gone back on the diet the next day.

Good luck with your follow-up.

My doctor uses a cold spray, and I didn't even feel the needle go in. Good thing because a needle in the belly really creeps me out.

I had my first fill of 3.5 cc, and the doctor said 24 hours. He said I can transition to regular food if I want. The nurse recommended 48 hours since he's going to be out of town this week.

I got my first fill yesterday. I closed my eyes immediately because I did not want to see the needle. They sprayed my stomach, and I literally did not feel the needle go in. I could feel it digging around in the port, which is creepy, but my terror was for nothing. He gave me 3.3 cc. I felt a little something right after but haven't felt anything different since. I'm on liquids for a day or two. My belly near my port does ache a little, but I'm extremely sensitive to abdominal pain.

2 Flintstones and a calcium supplement. One of them is turning my pee slightly green/blue.

I'm a sucker for cheese, eggs, and salad dressing, so it is quite easy for me to do.

If you don't worry about fat, you're going to get way too many calories. When I'm not careful, fat can account for half my calories. So far I'm not having problem with Peanut Butter, but then I don't have a fill yet.

My first fill is Tuesday (about four weeks after surgery). I lost 5 on my own, 10 on the pre-op diet, and 16 since surgery, for a total of 31 pounds. I'm staying at 1,000-1,200 calories per day and losing about 1 pound a week. That seems a little slow to me; I guess my metabolism is sluggish (only exercising a little so far). But at least it's something!

My period was scheduled to start the day before surgery. My body held off and didn't start until more than a week later. I was happy about it but puzzled since I'm regular. I guess the stress did it. For surgery, they told me to just use a tampon.

TOPS does support WLS. One of their award categories is for those who had WLS, though I don't know why they're making that distinction. I guess because of the perception that WLS is such an advantage. TOPS has been very successful for my mom. For me...not so much. It may just be the local chapter, but the ladies are almost all over 60, so I felt a little out of place. They also play a lot of cutesy games that I wasn't really into. I wasn't getting anything out of the meetings, so I quit a while back.

I had some chocolate candy this weekend but never went over 1400 calories total per day. Like Teacher07 said, I would have eaten much more than that before being banded. It was a holiday, and I don't plan on doing it again for a good while. We need a little flexibility now and then.

I get my first fill in another week. I'm about two and a half weeks out of surgery. I too feel no restriction and am hungry a lot. However, I can't eat big meals, so no bingeing, which helps with the diet. Any weight I've lost has been through sheer willpower and is just gravy. :bored: Of course today being Easter, some chocolate has snuck into my diet, but I'm trying to be good!

I was in a U.S. size 24 or 26 jeans when I did online dating (5'10" at 270 pounds). I was honest about my weight, and there were always men interested. I knew I would have no problem meeting guys, and I was right. I would be more intimidated now that I'm over 300 pounds. The line from obese to morbidly obese is noticeable. As a side note, I enjoyed dating overweight men. They knew what I was going through, and they had no problem with my weight. My husband is overweight now, but he's losing weight along with me.

Are there foods you can eat when your band has no fill that you can't eat when you're at your sweet spot? I'm just wondering if the stickiness or clumpiness is a bigger issue when your band is tighter.

Hm, I didn't have staples. My doctor just used steristrips to hold my skin together. The incisions are healing In the hospital I got reglan for the pain, but it didn't work that well. Once I was taking LorTab by mouth, that did the trick. It was such a relief!

It's really easy to get the seeds out of cucumbers. You just run a spoon down the length of a cucumber sliced in half. I love them, so it's worth the effort. There are very few vegetables I actually like.