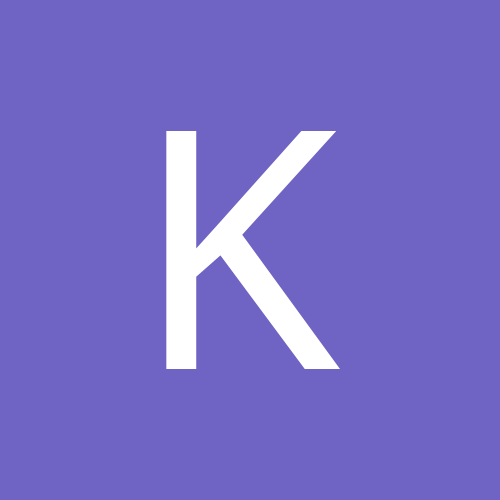 kimberlyann2009
LAP-BAND Patients
Content Count

156

Joined

Last visited
Everything posted by kimberlyann2009
Hi all, I went to Floida last week and got a fill. Ever since I have had pain under my left rib cage. The fill is working, I really needed it, had only .8cc in the band, I think it leaks out???? She filled me to 2.2, I def have restriction, maybe for the first time ever...but why does it have to come at such a cost? The pain is terrible, and I can not even take a deep breath. Any suggestions? Kimberly

Hi all...read all your posts...sounds like everyone is doing great, I love that you all respond so well to each other! I went to the Oakridge Festival today its like a craft thing in the woods, and walked and walked..bought a few things, had chicken off the grill for lunch, ate only a little and was full. When I came home, of course puppy wanted out, so I walked him, as I started to turn at the corner of my block, I thought--lets make it two, so I headed down to the next corner and came back around, two blocks tonight after walking all day. Had a Burger King $1.00 side salad for dinner, with some chicken breast on it. Feeling good. Need to get that Pedometer still, but I'd bet I walked 10000 steps today-my hips ache a bit, but gonna do it again tomorrow. Congrats on the Casino win- Thats GREAT! Peascorps-sounds like you had a wonderful day with your little one! My daughter took her little ones to the Orchard today and did about the same thing. Thanks ALL for you kind words of encouragment! Gonna take a bubble bath, get in my jammies and read--the hubby got me a book of short stories by Grisham -Ford County- a very sweet card and a pumpkin spice candle for sweetest day--hes learning--no candy for this gal. LOL May you ALL have a peaceful evening! Kimberly

Good Evening...Ladies and gentleman I have read all your wonderful replies and have decided..thats it!! You are ALL right..I need to stay motivated, and get exercizing..I CAN DO THIS! My baby girl just got married last weekend and I am feeling "the empty nest"...but now should be my time to shine....right??? I do know from past experience..and I am sure we have all been there--that once you start to exercise, it does become easier...I just need to start! I am going to get a pedometer and I am going to go to our rec center and work out, maybe find a "buddie". If not, I will go alone! I would love to keep coming back and talk to all you on here, you seem like such an upbeat motivated group of wonderful people. Thanks again.. Hoping to get to know you all a bit better, Kimberly

I just replied and it didn't post...and now I think its gone...but anyways...I am not sure why I chose the band, I had my surgery in Mexico and have not seen a doctor since, I have had three fills in Michigan at a Fill centers USA, not much aftercare at all. Some days I can eat too much and other day hardly anything goes down, I wonder at times if the restriction level is affected by stress level. I work 8-5 and come home very tired and do much of nothing, I only walk my puppy because HE likes it...lol. I am newly married (three years now) and my husband is younger and thin, I wanted to look good , feel good, and be happy...it had been a very long time since I had felt that way. I thought the band would solve some self esteem issues, but don't know now... At first I thought I was doing ok, but now have not lost any weight in almost six months. I just want to get back on track and get motivated. I am having a rough time right now... Thanks for being here. Kimberly

I have not seen my doctor. I was banded in Mexico because of the cost. I have had three fills up in Michigan at a fill centers USA place. Some days I can eat and eat and other days, hardly anything goes down. At first I felt I was doing good, but I have not lost a pound in almost 6 months. I work 8-5 and come home tired, I never work out, and only walk the dog because HE likes it...lol I feel like I really need to get back on track and find the energy and motivation. I am not sure why I chose the band...I guess I thought it would solve my self esteem issues...but not sure about that now. My husband is younger and thinner, we are newly married (3 years now) and I wanted to look good and feel good and be with him forever... Why did you? Are you still confident in your decision? Thanks for being here...as I am having a rough time right now.. Kimberly

any suggestions how to get started into exercising? I walk my puppy around the block twice a day and that about kills me...any ideas would be wonderful... thanks- Kimberly

Hi again, have been reading your posts..you guys are great. I know I have to make a commitment to myself and keep a food diary and exercise. I think I am learning to eat around the band..alot to mushy stuff and crunchy stuff that goes down well. Some days I really wonder if I like this thing...I really just want to take a huge bite out of a cheesburger...lol...head hunger---I know! Thanks for your responses and support...will be checking in frequently.. Thanks again. Kimberly

Hi all.. I am new here and have been looking for an answer to my questions. I am a year out, banded last Sept in MX. My restriction is STILL a mystery to me, when I first start to eat, I get stuck feeling, but eventually it passes, then I can complete my meal. I have not lost much weight in the past four months, but feel the restriction every time I start to eat. What is this "first bite syndrom" and do you think I need a fill? Thanks so much... Kimberly

Hi there. I am in NC Ohio too. I could sure use some support. Was abanded one year ago TODAY actually. Maybe we could get togther and share some ideas... K~

Good Luck to you too. I know it is so frustrating. But I feel like the 33 pounds gone won't come back, like they always have...so thats a good thing. My hardest thing is to just STOP eating...lol The food is so good, I want more even when I am uncomfortable. My restriction is still a mystery...some days its like nothing, and other days it is very restricted. Its hard not to compare ourselves to others...but keep up the good fight and stay in there....this thing is for life! How much did you weigh before? I think that has alot to do with it. The heavier you are originally, the slower it will come off. Take care and keep ion touch. Kimberly

CONGRATULATIONS!!!!!!!!!!!!!!!:smile::thumbup::thumbup:

That is wonderful. Congratulations!!!!

Hey you....How can you say ONLY 70 pounds...OMG!! That is GREAT! Please don't be discouraged! You are an inspiration to me... Kimberly

Hi there Dee.. When you going to Chicago? I would love to go. Jody is pregnant...you are all loosing so much!! This is exciting. I think I can..I think I can..I think I can...lol

Hi again all...Like some of you, I have not been on here in forever.. :smile: One year is upon us and thought I would see how you are all doing. I have not lost the weight I hoped to, and the restriction in my band is all over the place, some days it feels tight and other days, nothing. I am 33 pounds down, and have not lost much the past 4 months. I think I have learned to eat "around" the band. Still can not manage to eat without drinking water...so..I have to get back to basics..and log on here and "keep the faith" Congrats to all of you who are loosing.. Kimberly

Anita, I am so sorry to hear about your gall bladder issues and surgery. I see this is becoming somewhat common with us bandsters. It scares me abit, the other day I had an episode of pain and nausea and when I was telling my daughter about it (an RN) she says...sounds like gall bladder. Gosh, I sure hope not. Can any of you who had problems tell me more about your symptoms, and what I can do do help prevent any issues with this? Love to all. K~

I have lost 30 pounds at the six month mark, which is about half of what I want to loose. It is slow, but I am happy with it. This is for life...ya know? Good Luck. K~

I am going to Florida at the end of April, with my hubby, my best friend and her hubby. My best friend is thin...and always has been. We went shopping together the other day and I am only one size up from her. WOW--I always felt she was so much smaller than me. I still feel like I am way bigger than her... Funny how we see ourselves. I am so looking forward to this vacation. I need some beach time. Hope I can maintain the weight while on vacation. Everyone is looking so great. Dee, I want to see some Hawaii pics. I was there back in 1982. I would LOVE to get back there. Love to all- K~

I went to TJ Mexico for my lap band back in September. It was a great experiance. No problems at all. I will say..it was one heck of a weekend! I went with a group and hostess company-Laurie was our escort. She was great. Her site is Lapband Mexico $6400 for Lap Band Surgery Change Your Life! It was nice to have someone with us that had been there before and knew how to get around, where to go..etc. It was all very hassle free and smooth. My husband went with me and stayed right in the clinic the first night with me, the second at a beautiful hotel. Totally different than surgery in the states. Way less expensive and very very competent care. People at the clinic were nice and efficient. The place was very clean. I would do it again in a heartbeat. If you want to talk more, just message me. Kimberly

How about some 6 months pics ya'all????