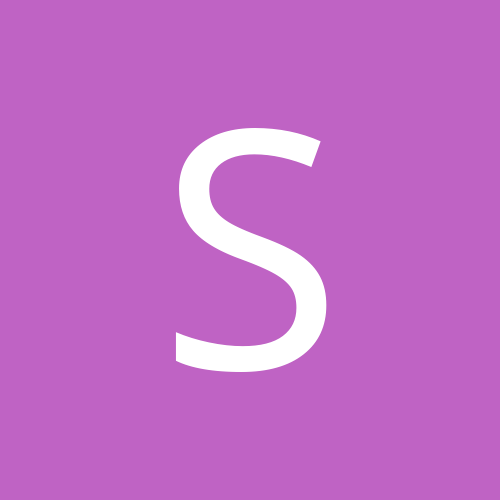 SunnyRachel
LAP-BAND Patients
Content Count

425

Joined

Last visited
Everything posted by SunnyRachel
Amylynns, I'm wishing you a smooth recovery. I know you will find the strength to do what you feel you need to do to get in the healthiest form you need to be in. I am sorry you have been through so much, and I hope the road ahead will be easier and more comfortable for you.

Hello! I've been banded for almost 4 1/2 years now with no complications. That's not to say that my port doesn't rub me the wrong way now that there is not a whole lot of fat to cushion it anymore! I still have moments when I have to vomit. It's still a lot of hard work and struggles at times, but I have had a smooth ride with my band.

Hello? Anybody still here? I can't believe it has been four years for all of us! Happy Bandiversary everybody! I am doing very well at 190 pounds -- wearing Size 12 dresses. I feel great...it's a long, long way since November of 2008 when I was 280 and a size 24. I've struggled with nutrition, but I'm trying really hard to eat the best I can. I hope everybody is doing well. Take care!

SunnyRachel replied to Wheetsin's topic in The Lounge

Hi! I received an e-mail about this thread. I suppose it has been a while since I've been active on the site here. Hello everybody!

Hi, Notorious Novembers!! It's been ages since I've visited, but I wanted to post an update. I'm currently at 213! I had a lot of trouble for a while, but after a few adjustments, slight unfills, I am able to eat comfortably again and am actually making progress now. I hope everybody is doing great!! Take care! :thumbdown:

Happy Bandaversary everybody! I celebrated mine on November 4th, and had my appointment that day too. I haven't made much progress in the recent months, but recognize that is my own fault. I am slack on my exercise and have a bad addiction to strawberried-peanut-butter M&Ms of late. lol I am happy to say though that I have not put weight back on...just haven't progressed losing more. I am happy though because I am healthier now than I was a year ago. I can run up the stairs. I feel good in my clothing. I'm confident I will continue to lose weight and not put any back on. I did have many ups and downs -- once was too tight and had to let some out.... dealt with some irritated stomach and reflux for a while too that had me sick often, but Prilosec and eating more carefully have helped me keep the vomiting under control. It's been good. Looking back, I would still do this again, otherwise a year would have passed, and I'd be just as heavy as I used to be. Thanks everybody for your strength and support. I wish you all much more success during Year 2!!

I'm glad things are looking up for you, and I hope they continue that way. I wish you all the best.

Congratulations, Deekel!!!! I wish you all the best!!

Hi Novembers! You are all doing so awesome! I haven't updated in a while, but I cheer for you each time I see an update. Keep up the good work!! Please update me to my current weight of 230.5. Thanks!!!

I really don't want to extend this thread any further, but I think there is something we can all take away from this string of messages that is not negative. I don't think one single person here was anything other than sympathetic and supportive. Everybody listened, some offered great tips and advice, some offered deep concern and maybe even prayers. When you read a post like the original one, you respond in the best way you feel will offer comfort or help to the person posting. Even if the original poster did not like the way the thread continued, who knows, the advice given could very well have helped someone else who was reading along and had similar questions. So not all is lost here. You did the best you could, and it was nice of you to offer your time and concern. Take care, everybody!

What I notice is that it will happen either after getting stuck, or I'll have a really good day when I can eat quite a bit (at least quite a bit to me!) without getting stuck...but then if I'm not careful, the next day I have a soreness even just drinking my Protein shake. My doctor compared this to walking on a sprained ankle. He says I have to let it rest, so I take it easy on the texture of food I eat until I'm feeling better. He has me taking daily Prilosec OTC. If it happens a lot, I would ask your surgeon if maybe Prilosec can help you too, or something similar. Mostly, I am still learning how to eat. I was banded in November and still getting used to this new life. I have good days and bad, but it's getting a little bit easier. You are doing great!! I wish you continued success and motivation.

Try it slowly your first time out to see how you do. I thought I was doing find the first time, but an hour later it kicked in. Sometimes the "stuck" feeling can be delayed. It can be tricky to chew it well, so tiny bites are best. I LOVE COCONUT SHRIMP!!!! ha ha ha ha

Realizing does not equal Accepting. Every person has the power to change their situation. Perhaps this is your moment to change your situation for the better... or perhaps you are just not ready for that, but it's in your hands. Take care. Good luck.

I didn't notice this new feature before, and I'm happy to find a forum just to discuss Dr. Currie. I have been very pleased with my experiences so far with the Weight Loss Clinic. I have a lot of work to do yet, but I am very pleased with the good result I have received so far. Dr. Currie and Dr. Wieger have always listened to my questions and given thoughtful answers. I feel very comfortable being in their care. Thanks, Dr. Currie!

Oh, that's just mean!!!! Soda was my biggest vice before the band. I don't miss it. The pain is just not worth it. :thumbup:

I experienced a thinning post-op that had me concerned because everybody told me to get my protein and that wouldn't happened. What I found out later was that it happens quite often, and my surgeon related it to hormonal changes of losing weight. The thinning stopped recently, after just a couple of months, and it seems my hair is getting back to its normal, thick, annoying status...but I won't complain this time; I'm just happy to not be tangled in loose hair when I put in my conditioner.

I'm wishing you lots and lots of strength! You can do this. I don't think we ever really realize how deep our behavior is until we put it under a microscope like this. I think your attitude and honesty will carry you so far. I wish you all the best and thank you for the inspiration.

It sounds like your favorite word is "can't". I'm sorry you are having trouble. I hope it is resolved soon for you. If you take the word "can't" out of your vocabulary, perhaps you would have better results. It's hard to pull yourself up sometimes when you are so down, but who else is going to do it but you? Best wishes.

Yay, Deekel!!! You can move forward, no matter which path you choose! You can make a change for the better for YOURSELF! I'm so glad you see that, and I hope nobody will interfere with your determination again. Keep us updated! Take care!