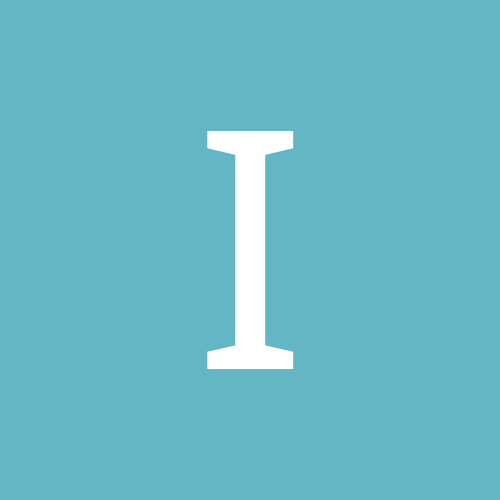 Content Count

36

Joined

Last visited
Ok, you guys are great. This was all good perspective. I really do need to get into better habits, or else I'll find myself back to my old ways... ***siiiigh**** no accounting for what's going in, major grazing, etc. etc. Thank you for the encouragement!

idk4w

reacted to a post in a topic:

The ENTIRE bagel???? Like, SERIOUSLY?!

Sorry, can you explain- what's a slider food?

I'm only 6 months out... I know I do have to pre-portion bec I just don't feel that restriction hit like so many people on this forum are talking about. I guess the only real answer is pre-portioning and sticking to it. It's a matter of training my body...

So things were really busy at work, and they brought in lunch. I made myself a bagel with vegetables and brought it back to my desk. I was totally not paying attention when I suddenly realized that restriction hit-- I looked down and saw that I HAD EATEN THE WHOLE BAGEL, leaving over literally two bites!!!!!!!!!!!!!!!!!!! Now yes, I know that I need to be more mindful, pay attention to what's going in. And yes, I was totally annoyed at myself for allowing that to happen. But I have a different, more pressing question! WHY WAS I ABLE TO TOLERATE THE ENTIRE FREAKIN BAGEL??????? Why didn't restriction hit way earlier??? Shouldn't my stomach have protested earlier????? I'd love to hear: Do you prepare the size portion you want to eat based on its size and then go no further? Let's say you aren't full? Do you take more, or try to train yourself to only eat that portion? Does everyone on this forum use the Bariatric Pal portion plates and bowls? I never bought them... and I guess that's why I can eat a bowl of Cheerios 😣 😣 😣 😣 I should be using an itty bitty bowl and telling myself that's all I need, right????? Ok friends. Go ahead. Hit me over the head and give me what I deserve. I think it's time for a thrashing to get me back in place.

AussieMom3

reacted to a post in a topic:

Backing out

So happy you went through with it!!! Just remember: the first week does NOT count!!!!!!! You might feel like HELL and say what the heck did I do, I can't believe I did this, so not worth it! But we all want to hear back from you right here on this thread in 6 weeks. tell us what you're up to! Good times up ahead! Keep at it! best of luck to you! 👊

I read about it before, everyone said it would happen... I didn't think it would be such a big deal, but OMG, hello???? Fistfuls of hair in the shower drain?! Like, what EVEN?????? So any solutions? What did you do about it???? (And don't tell me to buy a better shower drain...😵) HHHHEEEEEELLLPPPP!!!!!!

I had hoped that by day 3 or 4 that pain would diminish, and for me, the first turning point was at about day 6 or 7. Til then I was a mess! I couldn't even inhale. (For me it was more at the incision sites than gas pains.) The very strong pain meds really helped, especially at night when I just needed to sleep. Don't expect it to be gone by day 4, but by next week this time you will be amazed at the difference!!!! I know that doesn't help now, but maybe emotionally it will help... Please make sure you have a really good pain reliever, like Tylenol with codeine (which my surgeon prescribed). it made all the difference the first few days. Best of luck, and please hang in there!

FarfelDiego

reacted to a post in a topic:

Finally a date-ques. about preop diet.

learn2cook

reacted to a post in a topic:

How soon after surgery did you risk trying raw veggies?

I was shocked when someone told me her surgeon had her on a full liquid diet for 2 weeks prior! But again, every surgeon will have his/her own rules. I think it's really just a matter of making sure your liver is REALLY shrunken, not to risk the surgeon being able to do what he's gotta do. My surgery was pushed off bec of a covid uptick just then, and then I was only given one week notice before my surgery. I flipped out, and was like, oh no, what about the 2 week pre-op? They told me to just be super strict with only lean proteins, veg, minimal fruit, and it would be fine. I also did clear liquids one day prior. As mentioned above, it may also have to do with your BMI and what the pre-op ultrasounds showed on your liver. it ain't easy, but then, no one said this would be! Best of luck to you!

I♡BypassedMyPhatAss♡

reacted to a post in a topic:

Utter regret

OMG LOL Yes you're right! I did read it wrong!!!!!!!!!!!!!!!!!!!!!!!!

I can only tell you what my nutritionist told me: your body will let you know. That means... take a little taste of a vegetable that you want. If nothing happens, HOORAY! You're good to go, bring on the cukes and tomatoes. Obviously don't try this with whipped cream and French fries 😜 LOL but with healthy options you can try and see if your body protests! If it does, give it a bit more time and try again. She told me that taking tastes of vegetables is not a matter of danger but about your stomach possibly not being ready. you'll know it if that's the case!

Can I ask you- although this is not about the original post (my heart goes out to OP and hope they get the help they need!!) you wrote you ate every time you were in pain. But I see on your profile that you lost lots of weight. How did you get on track and lose the weight if you were eating all the time?

I'm thinking more about the amount of matzah/marror/korech in a short amount of time, afikomen is pretty large in a small amount of time... Will I be able to get all that matzah down??????

Can you explain what that means? Excuse my ignorance. Do you mean that it's coming off somehow but not in numbers?

That's great- can you post that??