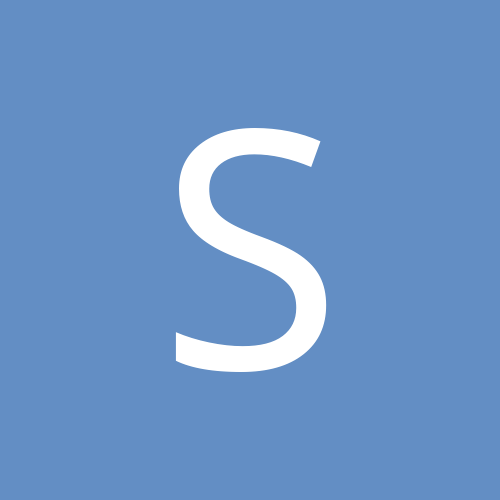 ShoppGirl
Gastric Sleeve Patients
Content Count

716

Joined

Last visited

Days Won

3
Everything posted by ShoppGirl
Wow, what a hot mess. She deserves to be fired, not for the mistakes but for the attitude. It's called customer service industry for a reason. Sorry for your bad experience.

They didn't say one way or the other about capsules or gummys. They just suggested the same multivitamin you take and the calcium chews. Wish I could be more help.

I have watched nothing but Netflix since my surgery because of this. At least it cuts it by half by ruling out the commercials but I agree they do eat an awful lot on tv shows and it makes me think I am hungry. I have started noticing that they eat horrible too. And the actors are mostly all thin. Makes me picture the actress spitting it out as soon as they call cut because it's stuff they would never eat. Lol

I believe their chewy bite vitamins are like the calcium citrate chews (the packaging looks the same). I have been taking the calcium since I got home from the hospital without any problems. I know bariatric advantage has samples of their vitamins. I got them from my nutritionist. Perhaps yours has them or if not the company could send you one. If not, I know that I tried one flavor of the calcium chews I didn't like and they took them back no questions asked. Hope this helps.

Have you considered vitamin patches. Apparently they don't work for everyone but some who have issues with regular vitamins try them.

The cafe latte one they have is pretty good. It's the only one I like post surgery because it's not as sweet. Has caffeine though.

Eye on the prize. It will be worth it.

Has anyone tried shrewd food protein puffs? Someone recommended them (they sell on Amazon) but I am curious to know if anyone else likes them.

My stall lasted almost three weeks but then I dropped a couple pounds right away. There is no need to change anything the stall will break.

Thank you all for your suggestions. Idk how I would be doing all this without the support of everyone here.

Since this surgery I have noticed that I have a lot of head hunger when anxious or stressed out but also when I am board. I do have an appointment scheduled with a therapist who specializes in disordered eating but It is not until the end of July. Just wondering if anyone has any tips or information about how to deal with this now.

Glad to hear you are doing well. Congrats on your success so far.

I agree with others that you are doing great. 14 pounds of weight loss in two weeks is incredible. I have only lost 25 in 12 weeks but I am still steadily losing. Idk your starting BMI but based on your weight you are somewhat lower BMI and weight loss will be slower than those with higher BMI's. Several people on here have said that they continued to lose weight for like two years so the important thing is not how fast you lost it Just the overall trend downwards. Just hang in there you will lose it.

Even on the purée phase if you stick to the portions on your plan you will only be consuming VERY low amount of calories. Your body can't help but to lose weight. You may coincidentally have the three week stall but it will pass and you will continue to lose. Trust the process.

I don't think I tried quite as much as you but if you chewed it to the consistency of purée your body would react to it the same as purée. I did not feel restriction untill the soft food stage. That being said I still for the most part at what they said I should for each stage but when I did push it a bit I worried that I was not going to have the restriction but as everyone said it kicked in during the soft food stage. Just stick to plan portions and be patient. The restriction will come.

I have had breakthrough bleeding on and off ever since my surgery. Slowing down now at 12 weeks out. Could it be this?

I haven't had this issue but when I was first on soft foods post VSG I was told to cook chicken in the instapot to make it super moist and it worked for me. It's so tender you can shred it with two forks. Also, someone on here said chicken thigh is easier tolorated by some post WLS because there is more fat so it's more tender. Hope this helps.

Amazing progress. Live it up!!

I thought I was feeling real hunger post surgery too but it turned out to be head hunger. I realized it because when I was distracted I could go Hours and actually forget to eat. I realized that I have a tendency to eat when I am board. I have a telehealth appointment with a therapist who specializes in disordered eating scheduled for next month to get to the bottom of this behavior so I don't blow this opportunity. Most people do not have real hunger because the hunger hormones are in our stomach and they cut out such a large portion of it. When you are totally consumed by another task do you forget to eat?

I didn't realize that fiber helps keep you full. I mix it in my crystal light three times a day though to keep me regular but that is a pleasant side effect.

For what it's worth, my doctor said he could tell that I did really well on the pre op diet (guess my liver was really small) and I didn't have any pain post op. I like to think it was cause the liver was shrunk down and out of the way he had a lot more room to move around in there and I didn't get bruised inside from them trying to retract things to make room?? Perhaps if you think of it that way it will help you stick to it.

Well it sounds like you are off to a great start. Keep it up 👍

Ooh no. I'm so sorry. Hopefully it's just temporary. The more I think about it, it really could be just temporary (the wraps and bread at least) because bread was one thing that was listed is often not tolerated well for several months (rice was on the list as well). I forgot because I tried them and did fine but many people do not. I think my book said two-four months out it may cause issues. Toasted bread and crackers will be tolerated easier than untoasted bread and rice. It's because they are gummy like paste even after they are chewed. So I would wait a couple weeks and try crackers or toast again before any of the other stuff.