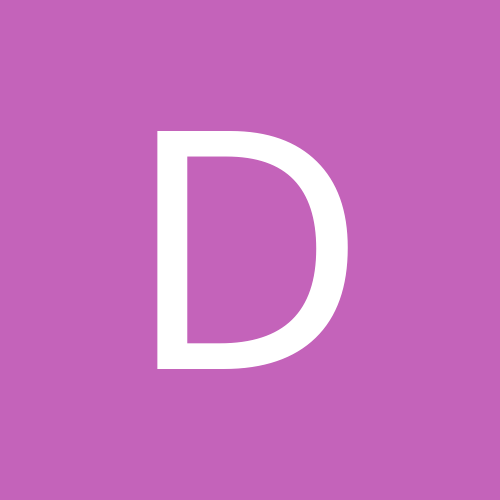 dal101
Gastric Bypass Patients
Content Count

27

Joined

Last visited
beautifullyblessed

reacted to a post in a topic:

Anyone for October 2020?

dal101

reacted to a post in a topic:

psychology assessment

Arabesque

reacted to a post in a topic:

psychology assessment

mattk53

reacted to a post in a topic:

psychology assessment

GreenTealael

reacted to a post in a topic:

Surgery abroad in europe

Yeah I thought it was a formality too. And I tried my best to 'tell them what they wanna hear'. I mentioned I was a emotional eater and thought the bypass would help with that. I also have a anxiety condition. I think I fu*ked up.

Can anyone recommend gastric bypass surgery done in Europe? I am from the UK and am looking to go private .

Hi I just had my psychology assessment for gastric bypass. The psychologist recommended I DONT go for the surgery. Saying I have a bad relationship with food and wouldnt be able to commit to the lifestyle changes. This has thrown off the surgeon. He needs to wait for the full report of this. But has said he wouldnt go through with it if the surgery would make me worse. The surgery is still planned for the 31 st Oct and my pre assessment tests is this Thursday. I am seriously worried it will get cancelled. The hospital is in the UK, I am worried if I get cancelled here, my chances would be slim with other hospitals too. I am starting to think about surgery abroad. I am upset. I paid £250 for this psychology assessment and I ve already taken out a loan for the surgery. Thoughts ?

thats great ! Mine is potentially next sunday.

This is interesting. Spent today drinking protein shakes and the gas and bloating was too much. Probably due to lactose. I'd be interested to see what rice, hemp or plant protein would be suggested here.

My dietitian told me to up my protein when I was constantly hungry. I was eating too much processed stuff and carbohydrates. I started having more clean things like chicken and it worked.

dal101

reacted to a post in a topic:

Struggling....temptation too great....feeling weak....

Starting my pre op diet today. I am just doing protein shakes for the whole day. Its making me gassy but thats ok. Tomorrow I will switch to egg and bread for meals (total 1000cal a day). Hope everyone is doing ok, whatever it is you will get through it.

I am quite familiar with st marys as I work with one of the other hospitals thats part of the trust. But I chose parkside because it was cheaper (I think.) Ah next thursday? It will go well for you, its a great hospital. I think the only thing to think about is the gas pain and many people here have great tips to help remedy that. I have my pre assessment tests on that day, I hope it goes ok... My surgery is halloween lol 31st. With this whole covid thing, I hope it doesnt get pushed back...

Oooo, tbh protein shakes are good for convenience, but I gotta learn about my protein sources to stay healthy inthe long run. I need to weigh things and etc. I definately calorie count everything though. Dumping syndrome sounds like a neat deterrent for weight gain, but wouldnt want to get an episode of it in public though.

Hey thats great! Mine just came today, I had it before so I know it will taste good. I ordered the cheaper 1kg from amazon. I just noticed youre from the UK haha. What hospital are you doing it with ? I am with Parkside hospital in Wimbledon.

Post op a couple of months down the line, I hope to be eating properly so my protein comes from solid foods and not protein shakes. But then again, I dont know what my eating habits are gonna be like in the future so... I am glad to hear dumping syndrome doesnt happen to everyone, guess I'll cross that bridge if it comes.

I ordered a protein powder called Phd diet whey which has artificial sugars in it (I think!) , I have a feeling I wont react to it as say to something like slim fast which is higher in sugars and carbs. But yeah, I guess we'll see how it goes...

Yeah, I think my dietitian mentioned diluting things that might be sweet, so diluting the slimfast might be the way to go. Althou I have now ordered a protein powder called Phd diet whey (chocolate) which is lower in sugar. I guess we will both see how it goes

Do you think the use of drains and the lovenox injections post op is for patients with a bigger BMI?

dal101

reacted to a post in a topic:

Anyone for October 2020?

Hope you meet the goal and the nausea reduces for you.