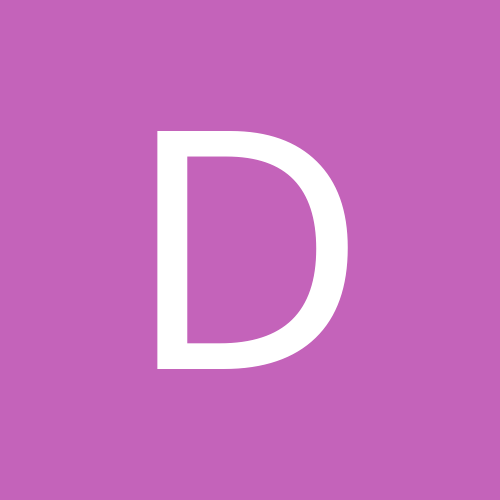 dal101
Gastric Bypass Patients
Content Count

116

Joined

Last visited
Everything posted by dal101
This is brilliant. It doesnt matter youre going by yourself, enjoy your own damn company and live your life! Ive been doing more outdoor activities by myself and its a great way to grow and challenge yourself! Sure having a partner would be great but that will happen when it happens.

I have so many things I would like to change , its a mixture of things I need to do or reward myself with: Sort my hair, changes glasses, get decent underwear and get clothes that fit! In terms of activities, anything really! I ve been doing day trips lately. Would like to go to the beach soon...But ultimately would like to socialise more.

Amazing!! I have a before and after but I need to glam up!

Yeah I get this when I ve eaten alot or when my blood sugar drops.

I have spent so much money on personal trainers. From local to private gyms where the head trainer was a former olympian. My experience of it was all over the place. What stuck with me was the weight training, bought 10kg dumbells to use at home to keep up my strengh. The funnest was the trainer who warmed to me, he advised and talked to me like a friend. He use to do these vulcan death grips on me because my shoulders were so tense and no joke I would squeal because it hurt!

The dead leg thing use to get to me. I would jog the day before and try the next day but couldnt. This has stopped happening because my legs are use to cardio now. Also great quote!

Hey, I am sorry to hear you're going through this. Just to say a few things if I can ? Youve lost so much weight in roughly a year and that's no easy achievement so well done you. If your psychologist isn't suited for you then you need to see someone else. I am not from the US so I don't know how it works , but definitely request a change. You say you drink because of escapism / pain which is two different things right ? In regards to the pain, keep seeking medical advice, maybe look into alternative medicine that's more homeopathic ? Either way it needs to be addressed, don't give up on finding help. I know these times are difficult, covid and isolation is making it a struggle. Keep your support systems close to you, whether that be certain family members or friends or online communities. Keep reaching out for positive support. Please take care and keep us updated.

HW: 210 + CW: 124 GW: 112 I havent reached my goal weight yet but losing weight now has got tougher. So I ve structured my eating more and started cardio. The before picture is unreal, I didnt see myself like that at the time. Anyway, I am grateful for this place and the support I received from everyone

How are things now ? If possible , dry beans are really cheap. All you have to do is soak them for hours and boil it until mushy (to suit your phase of diet). Lentils are also good for protein. With salt, pepper and broth cubes it can go a long way.

Congrats, I am hoping to reach my goal weight too.

yeah initially post surgery . Your body and mind is going through alot of changes so its expected I guess. The head hunger I had didnt help either but with time, everything settles.

You know whats interesting ? I am now the weight I use to be a decade ago but I dont remember feeling this cold all the time. Also , I am sure I have a lower body fat this time around because I can see my collar bone more clearly than ever and have less love handles.

Ah, its nice to see ppl checking back on this thread. Its been over a year and I ve had my ups and downs like everyone. Had started a new job and the stress caused me to eat badly for 3 weeks. But I went back to my food plan after. Every time I messed up I always went back to the plan. I wish I could do more for my diet and exercise , develop good life long eating habits.... I havent reached my goal weight yet and weight loss is real slow now. Hopefully by the start of 2022 I'll have implemented some changes to kick start the weight loss again. Take care everyone.

Yeah, everyone is different. Personally I focus on calorie counting because its what I know. If youre feeling hungry all the time, its cause you need more protein and veggies (at least thats what my dietician told me.)

Hi Its been a year since my WLS and I am roughly a stone / 14lbs away from my goal. I have been a slow loser, there are times I have slipped up which lasted for weeks, due to changes in my life. However when I am consistent about my eating, weight loss widely varies. All I do is make sure I eat around 700 calories a day. The content of the food is mostly carbs / processed food, but it keeps me happy. I dont monitor my Water intake but I do drink alot of tea / coffee. I also dont take Vitamins or supplements as I hate swallowing pills, but I suspect that has an effect on my energy levels. dinner is my main meal , so doing physical activity before that is difficult. Also....I know u cant eat and drink at the same time. But for half of the year, I ve not been leaving a 20 min gap between food and drink. Mostly because of time constraints (work) and yeah laziness. This is definetly gonna stretch my stomach inthe long run right? So any tips to improve weight loss is appreciated, thanks.

I looked up bariatric advantage , it's a bit expensive but looks really good. I am tight on money right now , but good to know what works.

Thanks for the replies. All of your advice is noted Quick update ! I increased my lunch by 100 calories which was a lean meat protein salad. And wow it made a difference, didnt feel tired or as hungry by the end of work. Gonna look into decent salads and use the energy to do exercise. I have had a couple of blood tests since WLS and nothing stood out...anyway gonna try again with the vitamin gummies, melts, patches.... anything is better than nothing I guess.

hey well done , look great inthe suit !

Yeah I didnt feel any constriction at first either. It took maybe after a month, dont worry. Also yeah I remember head hunger still being there after surgery, kept thinking about junk food which worried me....But thats only because your head needs to catch up with its stomach. Honestly youre fine, everything is part of the journey.

I too wonder what my maintenance calories are because never in my life have I reached that stage. I am quite short so any sort of weight gain is always apparent , so dont really wanna gain 10 pounds extra down the line when Ive reached my weight goal....

I woke up from surgery thinking they hadnt done anything yet as I felt no pain. The first initial month I felt no restriction and had hunger pangs , but as time goes on you definitely feel it. I found that if I mistepped and ate too much or too quickly then it would hurt, big time.

Dude is just an ex, not family or anything. You are not obligated to help him. And even then, if anything compromises ur weight loss then cut it out of your life.

Same, I take anti anxiety meds. Havent noticed a difference since the bypass, as in my anxiety is still **** lol.

well done ! what does your strength training look like ?

to be honest, after first couple of months post op, Ive been drinking sips of wine everyday, less than a cup. Hasnt affected my weight too much althou I get dizzy very quickly haha.