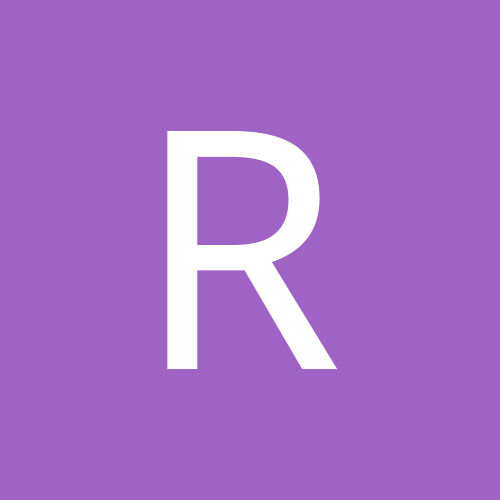 RTL1234
Gastric Sleeve Patients
Content Count

163

Joined

Last visited
About RTL1234
Rank

Expert Member


Birthday

12/02/2017
About Me
Biography

30-something Mom of 2. VSG 12/22/20.

Gender
City
State
ChunkCat

reacted to a post in a topic:

New to this and facing anger

Chel1

reacted to a post in a topic:

4 Days Post Op - Revision Update

Arabesque

reacted to a post in a topic:

New to this and facing anger

catwoman7

reacted to a post in a topic:

New to this and facing anger

Theia103121

reacted to a post in a topic:

New to this and facing anger

RTL1234

reacted to a post in a topic:

Weirdest None-Scale-Victory - I'll go first

RTL1234

reacted to a post in a topic:

Easy way out

I most definitely felt this way. I had a complete pity party for myself. I needed it. Why can't I do it on my own? Why is XXX so skinny and eats whatever they want when I eat one slice of cake and gain 5lbs? The negative talk resonated in my brain. I can't do this, it's too hard, I love food too much, I'm a side baker I can't taste my baking. But guess what? YOU CAN F****** DO THIS!!!!! As for complications, I'll just throw this out there. Vomiting - had some the first few days of post op however, I knew that I get like that with anesthesia, so my doctor and I did what we could to minimize it. I've since had my gallbladder removed one year later, and am having a revision as I have a hiatal hernia and severe GERD. So…would I consider those to be complications? Sure. But I would do it over again 100x!!! I have gained so much throughout this journey. And continue to. My current surgeon feels my initial surgeon should have chosen a bypass for me originally, which I asked for but they recommended sleeve so that's what we went with. Current surgeon feels that with my co-morbities at that time, and other issues, I shouldn't have been a candidate for a sleeve. Okay so all that to say, again I wouldn't change it!!!! I tolerate literally any food with my sleeve. Now things sit "heavier" than others so if I'm eating that I may be miserable (like feeling stuffed not sick). After some tragedy in my family, I stopped eating well and started eating just snack food. I gained 18lbs. But then I crawled out of the hole and said okay, this has to stop, you've worked wayyyyy to hard to go backwards, get it together! Here I am, back on track, still have some of the gain to lose, but grateful that I have this tool aka my sleeve to help mitigate that for me. I used to love following people on IG/social media but I had to stop. Before my sleeve I looked at thin people and felt pangs of jealousy and constant comparison. Then after surgery and losing weight (not even to goal weight haven't made it) I looked at the VSG "influencers", the same way. Constant "oh her surgery was two weeks before mine and she's already lost 100 lbs and I've ONLY lost 70". It was perpetuating the SAME cycle I was in. So I just had to stop. Every now and again I search out the hashtag but for the most part I don't because this journey is unique to YOU. Sorry for the novel, and if you made it through it, that's great! Lol

RTL1234

reacted to a post in a topic:

New NSVs, new chapter in life, old dreams becoming new!!!

So glad your surgery went well! I'm sorry to hear about the pain and the jaundice! I'm glad it's resolving though. The gas is the worst! did you have a hernia repaired also?

GreenTealael

reacted to a post in a topic:

4 yrs post VSG to RNY

RTL1234

reacted to a post in a topic:

4 yrs post VSG to RNY

Spinoza

reacted to a post in a topic:

Dreaded hair loss - question

summerseeker

reacted to a post in a topic:

Dreaded hair loss - question

Smanky

reacted to a post in a topic:

Dreaded hair loss - question

lizonaplane

reacted to a post in a topic:

Dreaded hair loss - question

RTL1234

reacted to a post in a topic:

How many tacos one year out?

I think that these feelings can be very normal! I came out and was like wtf did I do?! It stayed that way for a few weeks. As time went on it got better. Then at about 5 months out, I started with horrible acid reflux. Like shooting out my nose, choking, throwing up in the night half asleep. Then it came back again. The regret. Got that better controlled with meds, it went away. Then started with gallbladder attacks. The regrets returned. Getting that squared away now. Though when I think about it, I would not be where I'm at without the surgery. I am SO MUCH healthier. Down 104lbs from my heaviest. I am off all my meds and insulin. I am just all around in a better place. I think the regrets come and go, and it's normal. Sometimes I even get jealous when someone is eating a sundae or ice cream (oh I've tried it and I about died so no way)…and those little fleeting thoughts creep in. But overall, Even with bits of regrets, I would do it all over again in a second.

I also tried the Bariatric advantage and just cannot stomach chewing vitamins. I am the same with any chewable medicine (or liquid). Gross! My clinic doesn't want you to do capsules until 3 months or later (9 weeks) so I switched to patches. They are awesome. I put them on at night. I haven't had any issues with them. I do still choke down the b12 dissolving vitamin. Biotin and multivitamin patch, is what I wear.

You are doing awesome!!! 💪🏼

Some artificial sweeteners are hard for me to tolerate. I loved crystal light before surgery, but not it tastes so different. I just drink water and fairlife milk. I will sometimes do the Hawaiian Punch sugar free powder pouch thingy. I can tolerate those if I add more water than what the box says. When I've had low blood sugar I've drank a Capri sun that's as my kids...bad idea. It made me crave the bad stuff so bad, and made my tummy upset.

I like the Isopure unflavored protein. I can't put it in water like some people have said in the reviews. It's just gross. I throw it in food and pudding and it works out just fine!

My information was not tailored to the individual either. They don't actually give calorie ranges, just macro ranges. For myself I asked and she said for my soft food stage I'm currently in (their soft food is basically all foods you tolerate besides crunchy) was 700-900. I don't eat that much just because there isn't room. My facility incorporates carbs, low carb options as well. So I have had a tortilla (snack size low carb which is 3g) and is nice to feel like I'm eating "bread" product. I don't want to fear carbs, but I do avoid the ones I feel would lead me down a rabbit hole. (Like cereal, it's just the devil for me)

Yeah I was going to ask too this week. lol

I'm really sorry you are experiencing all this! It sucks and you have every right to feel crappy! I would try to follow what your surgeon says but if you need to throw a "snack" in there, I think if you are staying within your macros without grazing all day, then the snack is fine. As for the hair loss, I have no advice besides I'm so sorry. This is something I'm so nervous about myself. I have PCOS, and have been losing my hair for a couple years, so I'm very concerned how much worse it will get. I already have an area that's very thin and I'm afraid it will push it to a bald spot. I keep trying to remind myself that it is temporary! It WILL grow back. Though I know it's hard to keep telling yourself that. You have done such a great job getting to where you are at. Keep pushing along!! You have made such great strides already! Hugs.

This happened to me when my husband cooked brussel sprouts. 🤮. I'm 3.5 weeks post op. I almost feel like I did when I have been pregnant, a super smelling nose and easily nauseated by it.

It will all work out!! Just remember why you're doing it in the first place and it won't be long and you can go right back at it! Hugs!

Oh my gosh, yes on the insomnia! I'm like dying over here. Lol! I'm tired but I just lay there forever. I usually am a 9 o'clock I'm asleep and it's like midnight and I'm still awake. I'm glad to see it is normal! Maybe I need to wake up earlier, I get up when the toddler does which is usually around 745-8. Maybe I should get up earlier to go to bed at my normal time.

My husband has always been into protein because he lifts and works out. So I've tried quite a few. For pre made, the only ones I can tolerate are fairlife. They have the least "protein" taste and texture. For powders, I like GNC lean shake. I used to like the lean shake burn but I don't do any caffeine now. The chocolate is the best flavor (IMO), the cookies and cream has a great taste but has like little chunks of chocolate or something and I dislike that texture. My husband is always bringing home samples from GNC. Before covid they would scoop them into little containers but I don't know how they do them now. As for unflavored....I use Isopure Unflavored Protein to use in food. Ricotta bake, protein pudding, refried beans (I'm in purée stage). It is so fine that it blends very well and doesn't leave it gritty. I don't think I could do it in water, it's unflavored but it isn't tasteless so I need something to mask it!

RTL1234

reacted to a post in a topic:

So....I got approved!!!!

Mine focused on both. They don't count calories, though I do but it is not the program focus. They want you to eat while, unprocessed foods. They say for every meal (once out of the purée phase and I can't wait lol), to eat a protein and a plant.