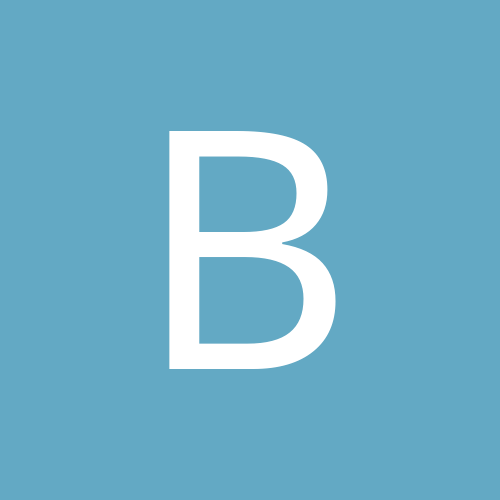 BigSue
Gastric Bypass Patients
Content Count

101

Joined

Last visited
RainbowBrite57

reacted to a post in a topic:

The Waiting Game

MariaC6

reacted to a post in a topic:

Pre-Op Diet & bloating?

That must be so frustrating! I really hate having to call and nag people, too. I encourage you to call the office, though. You don't have to be obnoxious about it, just say you're inquiring about the status of your pre-surgery requirements and want to check if there's anything else they need from you. I had to call my surgeon's office a couple of times during the process to prompt them, and if I hadn't, I may not have gotten my surgery yet! The first time, they had told me that a psychologist was supposed to call me to schedule a psychological evaluation, but the psychologist never called, so after a few weeks, I called the surgeon's office to ask about it. it turned out that the psychologist had closed his office indefinitely due to COVID-19, and my surgeon's office got me scheduled with someone else. Who knows how long I would have waited if I hadn't called? The second time, I had completed all my requirements and was waiting for a call about scheduling the surgery, and when I didn't hear from them, I called to ask. It turned out that I had missed their call earlier that day about my insurance denying me and I had to go back to my PCP to get a letter. My phone sometimes goes screwy and sends calls straight to voicemail without registering a missed call, so i wouldn't have known if I hadn't called to check. As long as you're polite (and I bet you are that kind of person), they won't think you're a troublemaker.

I don't have any tips, but yes, I experienced really bad bloating during my pre-op diet. I was supposed to drink 4 protein shakes per day, but most days I could only manage 3. I had a really bad day where I felt nauseated and painfully bloated. The day before surgery was clear liquids only and I was relieved not to have to drink any protein shakes. I don't usually have issues with whey; I think it was just the large quantity of protein shakes I was drinking that week.

New&Improved

reacted to a post in a topic:

Bariatric Weight Loss Major Turning Point Decision

I hope so! It is really motivating to see people like you who have lost all the weight and kept it off.

Tracyringo

reacted to a post in a topic:

Please tolerate my venting

I, too, consider myself to be a very honest person. I am a terrible liar, so I feel like I can't get away with anything but the truth. But I haven't told ANYONE, not even my family, that I had weight loss surgery, and I don't intend to. That is personal medical information and it's nobody's business. The only people who know are medical professionals. There is a lot of judgment in this world about weight and WLS. It's ironic because the same people who openly criticize fat people also don't like it when fat people choose the only method of weight loss with more than 10% long-term effectiveness to lose weight. We just can't win! I'm not sure what will happen if/when people start noticing I've lost weight. I've actually lost more than 80 pounds already (most of it before surgery) and nobody has noticed because I was so big to begin with that I'm still really big even after this much weight loss. It will probably be a few more months before anyone notices. I only took a week off from work for my surgery, so I'm not sure if anyone will make the connection. Everyone saw me eating salads for lunch for several months before surgery, so maybe they will just assume I've been on a diet. Because of COVID-19, most people are working from home and we aren't having team lunches, so nobody has seen what I'm eating lately. I will probably be able to eat a small salad by the time we have another team lunch. I am known for being a very private person, so I hope that means that my coworkers will know better than to ask me about my weight. They talk all the time about diet, exercise, and weight, and I never take part in these discussions. I am also very careful never to comment on anyone's body in the workplace, so nobody dares to say anything about mine (at least not in front of me, although I have heard them say things behind my back). My preliminary plan if anyone asks (a) how I'm losing weight or (b) if I've had WLS is to act shocked and say, "Wow, that's a personal question." I think it will be harder to hide from my family, but I don't see them very often. They've seen me yo-yo diet over the years, so it might not be a big shock to them, although I've lost more weight by now than I ever have on previous diets. I am hoping my mom will assume that I wouldn't have had surgery without telling her, and if other family members ask her, she will say that she doesn't think I had surgery.

catwoman7

reacted to a post in a topic:

Bariatric Weight Loss Major Turning Point Decision

I am just curious because I see a lot of discussion on getting enough protein, but not much discussion on carbs. I can't eat very much at this point, so I am prioritizing protein since they said that's more important than carbs.

I am curious about how many grams of carbs people are being told to eat in the post-op diet. I was told to aim for 60-80 grams of protein and 60-80 grams of carbs per day. I'm doing ok with the protein (usually at least 50 grams per day), since that's what was stressed as the most important thing and I bought a lot of high-protein, low-carb foods/drinks, but I have a hard time getting more than about 40 grams of carbs in a day. The nutritionist told me that the point is to stay out of ketosis because it makes you feel crappy, but I feel fine. She did say that 40 grams of carbs per day is probably enough to stay out of ketosis, so I try to get about 40 grams of carbs per day, but I'm wondering if that's really necessary.

I first looked into WLS about 15 years ago. At that time, gastric bypass was the only option from most surgeons, and I was scared away (and talked out of it by my family) due to the potential complications. It was mostly being done as an open procedure; the surgeon I talked to was doing it laparoscopically only for patients with a BMI below 40. When I started looking into it again this year, I was leaning toward the gastric sleeve because it seemed like a less extreme, less scary version of WLS. But when I went to my consultation with the surgeon, he pushed me toward gastric bypass, mainly because I started with a very high BMI (60) and gastric bypass tends to result in slightly more weight loss. The more I have looked into it, the more I became convinced that gastric bypass was the way to go. Maybe it was just confirmation bias since that's what the surgeon thought I should do, but I learned that the complications are actually not that different between sleeve and bypass. They are both done laparoscopically and have relatively quick recoveries. You have to take vitamins either way. Dumping is more common with bypass, but could happen with either. I have never had acid reflux, so I wasn't too concerned about that, but I have seen a lot of people on this forum end up with GERD after having the sleeve, and a lot of people getting revisions from sleeve to bypass. I saw a surgeon on YouTube (Dr. Vuong) say that everyone should get the sleeve because you can always get it revised to bypass if necessary, but to me that's crazy -- I don't want to go through a second surgery! I'm 3.5 weeks out from bypass so the jury's still out on whether it was a good decision, but that was my decision process.

That is so weird. I'd be interested in knowing your surgeon's reasoning behind this extreme post-op diet. Yours seems to be an outlier in slow post-op diet progression. What really surprises me is that he said you can eat protein bars. I assumed the point of the "protein shakes only" diet was about staying on liquids, but protein bars are more solid than pureed foods. What kind of protein bars are you eating? I am looking forward to being able to eat protein bars again (I love love love Built bars). I'm getting tired of shakes!

Congratulations -- that's awesome!

If the surgeon's office said it will be fine, it will be fine. They don't want to put you on the schedule and go through all the prep only to cancel the day of surgery. They would tell you if there were any requirements about not gaining weight before surgery. Good luck!

I didn't drink many protein shakes before my pre-op diet, so I purchased a bunch of samples of protein powder from various brands. This helped me figure out what I like, and it was also nice to have some variety. I got samples from IdealLean, 1up Nutrition, Northbound Nutrition Waves of Whey, Strength, and KetoShop. Once you start buying protein powders online, you'll start seeing ads for other ones. Just make sure you check the nutrition information and ingredients to see if they fit within your program's guidelines. Good luck! It will be surgery day before you know it.

It never occurred to me to "shop around" for pre- and post-op diets before choosing a surgeon. I figured they would all be pretty similar and was very surprised to learn how much variation there is. Mine is probably on the conservative side of average. I had a two-week pre-op liquid diet (the first week allowed one low-calorie meal per day), and post-op, the first 3 days were clear liquids, then full liquids until the end of the first week, then purees for the second week, and four weeks of soft foods before eating "normal" foods. I don't mind it because I started with a high BMI and I carry my weight in my abdomen, so it probably was necessary for me to shrink my liver. I'm more than 3 weeks post-op now and still only eating purees plus cottage cheese and ricotta bake (which are kind of on the edge of puree and soft food). I haven't had any issues with purees, but I'm a little afraid to try anything more solid. I have no hunger, so I'm not particularly eager to advance my diet.

Oh yeah, I have an entire cabinet devoted to all my protein powders and stuff. Equate caramel is my favorite! My coworkers turned me on to it. Sometimes 3 or 4 of us have the same thing for lunch (and they haven't even had WLS). I also like the southwest chili soup (and I bought the big bag, too, because it was 75% off).

Wow, that is horrible -- so sorry you had to go through that. I hope the worst is over. May I ask why your surgeon wanted you to avoid Miralax? Mine has repeatedly said to take Miralax once per day. It makes me nervous because the bottle says not to use it for more than 7 days. I didn't use it at first, but when I went to my first follow-up, they gave me an info packet on the post-op diet and there was a page in it about how to make and give yourself a homemade enema, and I said "Nope" and bought a big bottle of Miralax on Amazon Prime. I am just using it every other day. They told me to avoid Benefiber until at least 6 weeks out and the don't recommend Metamucil or Citrucel at all because they form a gel and can get stuck in the pouch.

anniedebbie

reacted to a post in a topic:

Have I ruined my pre-op diet irrevocably?

Have you tried protein soups? How about protein hot chocolate? I find that warm liquids go down a little more easily than cold. I got some protein hot chocolate from the BariatricPal store that is really good. It tastes like normal hot chocolate, no weird protein taste.