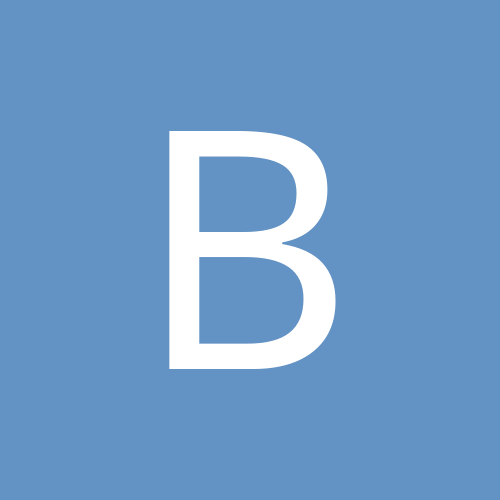 BecomingAnna
Gastric Bypass Patients
Content Count

51

Joined

Last visited
About BecomingAnna
Rank

Senior Member


Birthday

08/27/1993
Am I Slow/Behind Or On Target/Normal Range With Weight Loss? I Have Loss 89lbs Since 03/03/2020 And I Just Feel Like Im Losing Slow🤦🏽‍♀️ I Feel I Would Lose More If I Work Out And Eat On Schedule I Eat Once Sometimes Twice A Day And Mostly Drink Water And Eat Ice All Day Im Never Hungry I Stopped Drinking My Protein Shakes Because Im Not Interested. What Should I Be Eating? Most Solid Foods Hurt Still Like No Matter How Small The Bite Or Slow I Eat and How Much I Chew It Feel Like A Rock In My Chest 😩 ‼️ALSO I get sick alot Due To Being Dehydrated Or Lack Of Food And When I Say Sick I Feel Dizzy And Nauseated Often But Its So Hard To Eat And As Much Water As I Drink I Dont Understand how I Still Am Often Dehydrated or Feel Dehydrated, my 3 month check up is next week I wonder if my surgeon will be upset with my blood work and numbers he says he can tell what patients are dehydrated and malnourished and I have Not taken ANY VITAMINS 🤦🏽‍♀️‼️

I have to admit I HATE FOOD I do need to see someone about it but I wish I didnt have to eat

Hey Guys I am 6weeks out and put 5 ritz crackers in my soup to thicken it. Thats not that bad RIGHT? 😩 Im looking for reassurance. Also I need help Eating This is my first time eating since 4days ago yes I've been sick but usually I eat once A day and drink water, vitamin water, and maybe 1 protein drink a day. I have no desire to eat im not hungry I do get headaches which is probably my body Sending me signals but i just dont know what to eat. Im eating under 300calories A day, maybe 40g Of Protien if I drink A shake, and under 40oz of fluids. This is hard and being sick does NOT Help. Im ready to start working out but dont wanna pass out do to lack of nutrition and water. I sometimes go a day or 2 without eating and try to look at it as no different then before surgery because I use to fast but I know thats probably not good to do now. PLEASE HELP. Maybe I should do a meal plan or prep. Also im back on soft/mushy/puree because solid/soft is hard going down no matter how small the bite or how much i chew it feel like a rock sitting in my chest. Im so scared my body will start to shut down if i dont get my nutrition and liquids in.

Bastian

reacted to a post in a topic:

Recreational Drugs

Stinkerbells2ndact

reacted to a post in a topic:

What am I feeling?

Krimsonbutterflies

reacted to a post in a topic:

What am I feeling?

Im Gonna go back to the previous stage which is Yogurt and liquids When i say solids I mean soft foods like Tuna, Salmon, Eggs, Nothing goes down good Except liquids And Thick liquids Like Yogurt.

NO MATTER HOW SLOW I EAT NO MATTER HOW MUCH I CHEW MY FOOD OR HOW SMALL THE BITES ARE IM ALWAYS LEFT WITH THE FEELING OF SOMETHING SITTING IN MY CHEST WHEN I EAT SOLID FOODS IS THAT MY WAY OF FEELING FULL? IM 4 WEEKS OUT AND ALSO IF I BURP I FEEL LIKE WHATEVER IT IS IS GOING TO COME UP OR WANNA COME UP.

Krimsonbutterflies

reacted to a post in a topic:

Help! Craving Pancakes 4 weeks out!!

CammyC

reacted to a post in a topic:

Help! Craving Pancakes 4 weeks out!!

4 WEEKS OUT I HAVE A TASTE FOR PANCAKES PLEASE HELP‼️

Why cant I have protein bars My Nutritionist said It absorbs Water ughhhhhh i wanna try a One Protein Bar so bad has Anyone Else Been Told No to Protein Bars at 4 weeks? What were you eating at 4weeks?

summerset

reacted to a post in a topic:

3 Weeks Out

You are so right and I've been trying to tell myself that. All days Arent bad days most days I feel Good

So that's not a good thing or normal 😞 yes I Was 373 when i went Into the Hospital Stayed 2 Days and gained 6lbs Surgeon said He Was Pretty sure it was water weight from my IV. As Of Today I Am Now 328.

Thank You so much for the reply Glad Im Not Alone I Just dont Wanna Become Malnourished 🖤

RNY 02/26/2020 HW: 440+ SW:400 Surgery Day: 373 Discharge Day: 379(Due To IV's Im Pretty Sure) CW: 328 GW: 145 Height: 5'4 51lbs. Down in 3Weeks And 3 Days Is This Normal??? Still Not Hungry Or Thirsty No Desire To Eat The Thought Of Eating Makes Me Sick When I Force Myself To Eat, Drink A Protein Drink, Or Water It Takes A Hour Sometimes Longer. I've Been Dehydrated 4times Now To The Point Where I Felt Very Sick and Like I Was Gonna Faint. The Steam From The Shower Makes Me Dizzy And Lightheaded To The Point Where If I Dont Sit On The Tub For About 5Minutes I Feel Like I'll Faint. I Tried 1 Medium Egg This Morning Scrambled Lightly To Where It Was Really Wet And Soft. It Didn't Go Down Well And After A Few Bites It Came Right Back Up Now As I Write This Im Eating Yogurt That Ive Had For At Least 40 Minutes Now And I've Only Ate 3 Bites. This Is Harder Than I Thought, I'm Not Giving Up But When Will This Get Easier. I Thought I Was Prepared For This. I've Done So Much Research and Gathered As Much Info Over The Last Probably 6 Years Before I Made The Decision Last Year To Go Through With Surgery And Like I Said I Thought I Was Well Prepared. Has Anyone Else Went Through This In The Beginning? Im Happy With My Decision Its Just A Little Tough Right Now. Im Also Happy With The Weight Loss And 1 Non scale Victory For Me Is How Mentally Strong I've Became. ⁉️CAN I SEE BEFORE AND AFTER PICTURES OF PEOPLE WHO STARTED OVER 350lbs⁉️

Im gonna try that it sounds good what does it taste like

Hello, I am on soft foods now when can I have a spoon of peanut butter? and no I dont like PB2!

HEY EVERYONE! I feel much better I Went to kroger Thursday and bought Gatorade Zero so ive been drinking That My Water And Vegetable Soup and I've Been eating Silk unsweetened vanilla almond Plain Yogurt And I Put my own Fruit(Black berries, strawberries, raspberries, blueberries, and bananas) In A Blender puree It and Add It to the Yogurt because My surgeron office told me last monday start with sugar free yogurt, sugar free apple sauce, and cottage cheese and after 2-5 days if I can tolerate that I can advance to soup with veggies in it, or crushed bean soup so Today i was able To Advance To Vegetable soup With Veggies and it felt so good to be able to chew. I Definitely feel much better and im Plant based for all that wanna know why im doing silk yogurt and adding my own fruit.