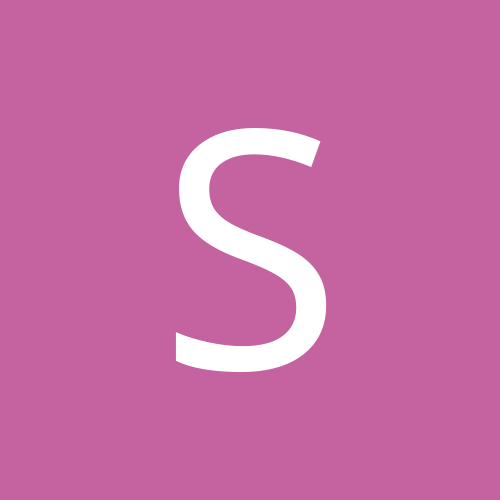 Content Count

11

Joined

Last visited
About SM16
Rank

Novice


Birthday

September 21
Myran

reacted to a post in a topic:

Discuss: childhood dieting & related trauma

ruthpets

reacted to a post in a topic:

Discuss: childhood dieting & related trauma

james2021

reacted to a post in a topic:

Discuss: childhood dieting & related trauma

njlimmer

reacted to a post in a topic:

Discuss: childhood dieting & related trauma

Lillimint

reacted to a post in a topic:

Discuss: childhood dieting & related trauma

lizonaplane

reacted to a post in a topic:

Discuss: childhood dieting & related trauma

Wow. I relate to this on so many levels. The starting weight watchers at such a young age... I thought I was the only one. I remember one summer in middle school my grandmother told me I didn't need to be involved in extracurriculars at school so I could have time to focus on my waistline. Every diet that was available, I did it. I remember my mother making me read diet books like faith and fat loss and south beach diet along with so many others. Not even going all the way into the time she was convinced I was insulin resistant and I didn't eat bread most of high school because I thought it would make me diabetic lol. Oh and I can't forget about the year that I drank grapefruit juice or ate a grapefruit before every meal because that was going to 'kick start' my slow metabolism. I grew up hating my body because my mom would call herself fat and other derogatory terms and it definitely wore off on me. She still does this to this day. She asks me pretty much every time she sees me what size I wear and how much I weigh. It messes with my mind on a daily basis. It's such a triggering thing for someone to do and I try daily to change the way she taught me to think about my body. With all that said, I decided on the surgery for me and me alone. I don't regret it at all and would do it a million times over again. But, with toxicity like this you should start preparing yourself to deal with that trauma. I honestly didn't think I had issues with it until about a year after my surgery. Lol I never realized I never told my husband about any of it (I would joke about it in passing but never told him the extent of it) and one day my mom triggered me so bad I went on a tangent about it. He ended up in tears because he could never imagine going through that mentally. I suggest finding a counselor or therapist ASAP. The body dysmorphia hits hard and has to be felt with or it will destroy your tool. My issues are mine but I'm sure everyone with that much mental trauma will have some along the way. I started seeing a counselor and it helped a lot to be able to talk about how not normal that was. I have to work extremely hard every day to have a better relationship with food and am still learning how to love my body. This was rambly and probably unhelpful. I really appreciate you sharing your story. It's really nice to know I wasn't the only one that went through something similar. I hope that your journey goes well and you find a way to deal with your parents.

GreenTealael

reacted to a post in a topic:

Stress Eating Post-Sleeve

I'm finding myself falling back into the trap of stress eating. I'm a year out and the last few weeks have probably been the most stressful of my life. I was doing really well handling my feelings because I was able to run and distract myself. The last few days though I haven't had time to run and have been finding myself looking for snacks even though I know I'm not hungry. I know I should have the will power to just not eat something but its not that easy. If someone has any advice on this please help. I'm trying to avoid falling into bad and unhealthy habits of overeating and I could really use some words of encouragement or advice.

How can I delete a previous post? I don't see that option anywhere.

pmz

reacted to a post in a topic:

PreOp telling the fam

NetNet254

reacted to a post in a topic:

Vomiting post sleeve

I'm scared I'm developing bulimia. I'm 6 months out and down 87lbs. I'm so happy with my success and want to continue to lose (ideally I'd like to lose about 40 more). Lately I've become so scared of stretching my sleeve. It started with me eating past my point a little then throwing up because I was uncomfortable. Now I'm doing it daily if I eat more than I should. I know I need help but I don't even know how to start finding the help. I'm scared I'm stretching my sleeve and scared of the consequences of throwing up so frequently but I can't seem to stop. Please help or tell me how you got over this if it's happened to you.

How much (amount wise, not calories) are you able to eat at 6 months? I'm able to eat about a cups worth of soup/softer foods at a time. I can eat about 2-4 oz of stuff like meats and veggies at a time. Is this too much? I'm afraid I'm eating too much and will stretch my sleeve.

How do you deal with slumps in your eating habits? The last few days I feel like a failure for overeating. I've been the most hungry I've been since surgery and have had overwhelming cravings. I haven't eaten large portions but am eating more frequently. I feel like such a failure because I'm only 5 months post op and have done amazing up until this point. I'm 70 pounds down and loving it but I can't stop eating. Please share your experiences and advice.

Sammi_Katt

reacted to a post in a topic:

PreOp telling the fam

So I decided not to tell any family about my surgery until I had a date (hopefully scheduling for the first week in May as soon as my 90 days are up!) Well tonight my husband let it slip to his side of the fam over the phone. Apparently they think it's too dangerous and not worth it. Tomorrow I have to mentally prepare myself to defend my decision in person at a family event and I am just not ready for that. He honestly didn't think he was doing any harm so I'm not blaming it on him by any means. I just am so frazzled and worried. I could just use a little support and any advice on how others handled these types of situations.

So I'm still a few months out from surgery (hopefully first week in May) and I'm feeling a little discouraged. I'm so excited and ready for the next part of my life to begin but knowing it's still months away is a little disheartening. How is everyone else that's still preop dealing with these feelings?

I went for my first consult about two weeks ago and I can't wait for my surgery date!!! My insurance requires the 90 day nutrition counseling and I will go back mid January. The nutritionist had me set goals on being a more mindful eater and to start logging food but nothing else. She didn't seem concerned about me losing any weight before the surgery (I assume it's because I'm closeish to the cut off for insurance coverage). Has this been the case for anyone else? Should I be worried about insurance not covering me if I gain weight in the 90 days? Any insight or advice would be great!

Anyone here with Texas BC/BS? I've scheduled my first consult for December and know they require 6 months with a nutrition program before surgery. I'm in school and want to get the surgery done over the summer ASAP so I won't be at risk of missing any of the fall semester. How has the timing been for everyone else on this insurance? Has anyone had any problems getting approved for the surgery right at the 6 month mark? Thanks!!!

I just scheduled my first appointment for a consultation for surgery and am soooo excited. I qualify for everything and really want to go through with the surgery. I'm having difficulty telling my family though. Pretty much everyone in my family has struggled with weight since I can remember but in the past have been judgmental of others we know that have had the surgery. Has anyone else had this situation? I'm not so much worried about them not being super supportive (my husband is super supportive so thats really all the support I need) but I am worried that if I tell them too early they will try to talk me out of it. My family is super close so I don't think not telling them until after the surgery is an option. How did you tell your family (who you know wouldn't be supportive) about wanting to start this process? Help!!!