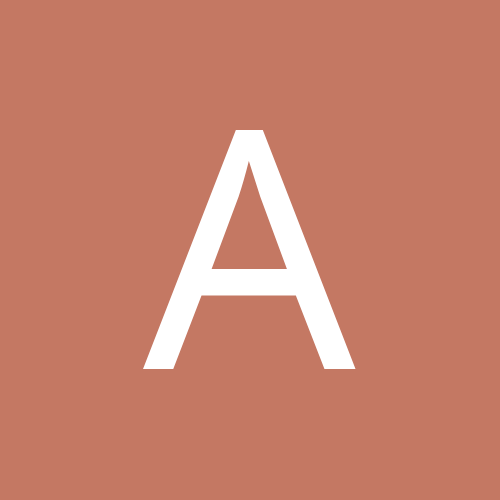 Arabesque
Gastric Sleeve Patients
Content Count

592

Joined

Last visited
BayougirlMrsS

reacted to a post in a topic:

OOTD

Cheeseburgh

reacted to a post in a topic:

OOTD

That's the thing with diarrhoea- when you have to go you have to go right now. It may be too high a dose of miralax or you're taking it too regularly like your doctor suggested. Because you're not eating much & most/all of it liquid you can't expect to have solid bm every day. I was happy if I went every second day. I only took a stool softener if I hadn't gone by day 3. I'd take it at night so I'd have a normal bm the next morning. It may be something in the protein shake that is upsetting you. Can you try a different brand? Hope you feel better soon.

Arabesque

reacted to a post in a topic:

I lost 180 lbs thanks to Gastric Bypass! Saved my life!

Arabesque

reacted to a post in a topic:

Cancelled/ Postponed... Anyone else?

What a sweet husband BayougirlMrsS. He has good taste too. Looking good.

Em_Evolves

reacted to a post in a topic:

Incisional Scars and Creams?

Cocochanelpgh

reacted to a post in a topic:

Pre-op is NOT liquids

GivinItMyALL

reacted to a post in a topic:

Incisional Scars and Creams?

First, congrats on your surgery & weight loss so far. Some of us lose quickly others lose more slowly. We have weeks we lose more then the next hardly anything. The rate can depend on our age, gender, metabolic rate, past weight loss history, etc. all things we can't control. The thing to remember is you're losing. Whoo hoo! You didn't put on all your weight in a couple of months so you can't expect to lose it that quickly. Follow your plan. Measure your food. Keep a track of what you eat. You will reach your goal but it you have to put in the effort to have long term success. There are no short cuts. This is your journey & there are many things to celebrate along the way. Good luck. PS - Sleevers tend to lose weight more slowly than bypass patients at first but the average weight loss is about the same.

Yep, talk to your doctor. Better to be safe than sorry. I'm with you on the protein shakes. Shudder! I persisted with them for the two weeks but did dilute them. I also added broths & soup - home made chicken strained really well. Made it like you make stock - simmered chicken pieces on the bone with big chunks of celery, onion & carrots, a little garlic & ginger for a couple of hours. My surgeon also said not to be too focussed on getting all your protein in to begin but keep increasing your intake over the first couple of weeks till you reach goal. I could only consume 1 shake & a bare 200 mls soup/broth each day (I'd sip them for hours) so no way I hit 60g of protein.

I swear by bio oil though I understand some people react to the fragrance in it. Vitamin E was always the go to for scarring. What ever you use just gently massage the scar when applying it. I did it twice a day. Congrats on your surgery.

I was just told he'd take about 80%. The 'about' related to the size of my original stomach. If I'd stretched my tummy over the years, he'd take a little more. If my stomach was more usual size he might take a little less. I presumed it was more about getting my tummy to a specific size in regards to what it would hold post surgery - about 200mls I think???

Unfortunately it would require being totally pulled apart. ☹️ It has multiple panels & inserts to give it that puffiness & shape. It looks fine when I'm not pulling it in just better when I do. 😁 Tried it with a belt but it didn't work. That is an amazing piece Cheeseburgh. Can't believe it was a carriage seat. Was it a random find or an inherited piece?

Congrats on your surgery. Whoo hoo! You seem to be doing fine. That's great. Just remember, we all move the stages at our own pace. Some more quickly, others more slowly. Same with what our tummy can or can't tolerate. Many can't tolerate chicken or eggs or steak but I never had any problems with them. You're doing the right thing by sticking to your portion sizes. When you feel your restriction it's definitely time to stop eating. It's best to stop before you feel the restriction. Always eat your protein first & eat slowly so the message you're full or almost full gets through. When you feel full you've likely already eaten too much. As you go along you'll discover some foods are sliders - they slip through your system quickly so you won't feel your restriction when eating them. I've also found some foods trigger the restriction more quickly than others for me. Stick to your plan. Listen to your body & you'll continue to do well. Good luck.

Yep, this is very common in the first couple of weeks. Unfortunately, it won't be the only one you have. They usually can last anywhere from 1 to 3 weeks but we're all different. As starwarsandcupcakes said it's like your body playing catch up. I liked to say my body was taking a breath to come to terms with all the changes: the surgery, reduced caloric intake, changes to activity, changes to the foods you're eating, etc. It will pass. Some people recommend temporarily increasing or decreasing your activity or calories but I never did & the weight would start to drop again. Good luck on your journey.

Congrats on your surgery, keudaeyeo. My surgeon allows herbal teas as well. I've been drinking green tea for 17 years so being able to drink it certainly helped with my fluid intake each day. But I wasn't allowed any sort of juice. Though, when I was further along I used about 50ml of no added sugar or sweetener juice (orange pear, apple & mango blend) to dilute the drinking yoghurt I had 3 or 4 times a week. Hope everything continues to go well for you. So exciting.

Gotta love a good pair of cosy slippers, Cheeseburgh - I live in mine. Only around the house of course. No wandering down in them to buy groceries. 😁 Your legs go on forever! Good luck with your move. Ms.Sss your penis head shot has appeared today. Wondered if it had been censored yesterday 😂. Your arms look amazing. Appointment with my surgical team this morning. This was one of my favourite labels but their smallest size is XS & consequently the dress is a little big around the middle (hence me sneakily holding some fabric at the waist at the back - tee hee.) At least it is shaped so it actually looks ok when I'm not pinching the fabric.

Oh SillyKitty that's terrible you had a reaction. I've never had a problem & my surgeon even told me to use it. I thought it was all natural oils but I just read that the fragrance they use in it can cause reactions in some people. (Don't know why they'd need to add fragrance with all the lavender, calendula & rosemary in it but ... shrug.)

First, congrats on your surgery & welcome. It's not uncommon for your sense of smell to become sensitive to certain odours just like your taste changes & you become more sensitive to how certain things taste or even textures. Foods you always enjoyed may become repulsive. These first months are a big learning curve of what your tummy can tolerate & what it won't. But it does improve. Just give it time. As Tek said listen to your body. I still have days when I'm just not hungry so I get how you feel. Like Tek, I eat to routine too - what I eat & when I eat. It's the only way I can keep up my calories to maintain & meet my protein goals. On not hungry days I don't quite eat as much but I make sure I get in three meals. Have you spoken to your medical team about your nausea & struggles? My nausea & occasional vomiting came from my multivitamins. I'd had this issue with them before so it wasn't unexpected. Having too much of certain vitamins can cause the nausea so it may be worth asking your medical team about that too. There are patches you can use instead of tablets. After I reached goal, I spoke with my surgeon & gave them up & no more nausea. My bloods have come back well in the acceptable ranges in the 10 months since. Good luck.

I tend to scar as well but I have to really look to see my scars now. They're just tiny, thin white lines. I used bio oil & gently massaged it in twice a day once the wounds were healed. I've used it before & it helped heaps then too.

Definitely contact your medical team & make an appointment for as soon as possible. Good luck.