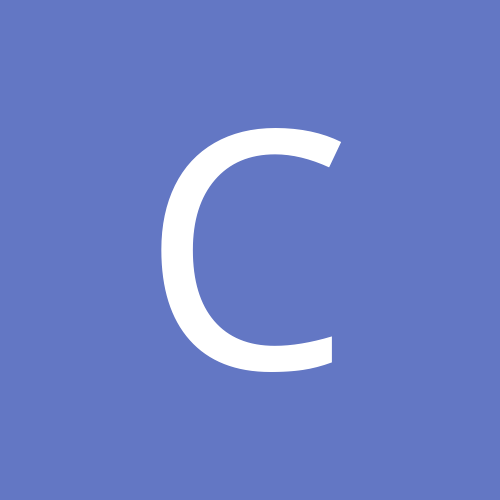 Content Count

75

Joined

Last visited
Everything posted by CheerfulLoser
My dietitian recommends Flintstones Complete. I take one per day. I also take calcium citrate daily. I do a monthly Vitamin B injection. Super easy and straightforward.

I've found that I'm able to drink water more efficiently if it's slightly warm. Consider trying whether different temperatures make a difference when drinking?

I'm roughly the same, but breakfast might be a bit earlier if I'm hungry. 🙂

Team "always freezing" here. I have a mattress warmer on my side of the bed. I only drink warm-to-hot water. Microwavable hand warmers for walking the dog. And I have a lovely assortment of long Johns. It's a way of life at this point.

For multivitamin, I do a Flintstones complete with breakfast. One and done. For calcium citrate, I do a chewable— it's so tasty, I consider it a "treat." They are the barimelt berry flavor.

I'm not as far out as many of you, but I stalled on weight loss for a long, long time (roughly 6 mo). I've found that if I plan meals in advance and just don't touch sugar, I do so much better in overall daily calories. If I can reduce the number of choices I make around food, it's just easier. Maybe Dr V is right? I'd just make sure that whatever food parameters you use, they are foods you enjoy (so you can stick with it)!

I found Orgain to be a decent option. I also found that I really had to dilute the protein powder. I would make a shake with 2 c of water, 6 ice cubes, and 1 serving of protein powder. If I didn't dilute the shakes, I'd feel nauseous...

I had surgery 12/20/19, and just was stalled for four months. I've been going crazy! Thankfully I tweaked my exercise and diet enough to get the scale moving again. Sometimes I also think that our bodies just need a moment to process the trauma and changes they've been through. Stalls are still as annoying as anything, though.

I "gained" seven pounds of fluid on the day of surgery, as they pumped me full of IV fluids so that I was less likely to be dehydrated the few days following. It took about a week to work through my system and then for my body to start healing from the shock of surgery. Depending on how far you are from surgery, it could be water retention or your body being in shock from surgery. If that's the case, maybe give yourself some time and grace to begin recovering... If it has been much longer, more info would help us to help you.

For me, phase 1 was basically shakes. There are tons of vegan shake options, if you look on either this site or amazon.com. I really like Orgain, Ripple, VegaSport, OWYN, and Topbit brands, but folks' tastebuds vary. If your program permits yogurts in phase !, there are tons on nondairy yogurts, just keep an eye out for sugar levels.

I took leave of my senses and bought a bag of egg white protein powder. I have no idea what to do with it, and can't bring myself to add it into smoothies. Do you use egg white protein powder? If so, please share your recipes or ideas! Thanks!

I have the same issue. My hands and feet get painfully cold multiple times a day, even if I'm in a warm room with warm socks and slippers on. I keep a flannel bag of rice that I heat up in the microwave and use it to warm my hands and feet. Things like socks and mittens just do not work. For walking the dog, I have microwaveable hand warmers — and I know how far to walk based on my hand warmth...

This is simple, but my dietitian recommended a Flintstones complete multivitamin chewable and calcium chews. The Flintstones are very inexpensive.

There is a universe of vegan protein powders available online. Hop onto amazon or the bariatricpal shopping site and try out a few! Everyone's tastes vary, but I also like the Orgain options.

We all know that hair loss is likely due to WLS. I've accepted it, and am dealing with it. However, since WLS, my remaining hair is dry, frizzy, and brittle. I use good, moisturizing shampoo and conditioner (salon-recommended stuff), only wash my hair twice a week, and take biotin and all other recommended vitamins. Is this a new norm? Any thoughts on improving my crazy-lady hair?

Thanks for all the thoughts—I think I'm going to take a few weeks and just play around with all the suggestions so far. I ordered some Argan oil, a few deep conditioners, etc. if all else fails, I made an appointment with my hairstylist and will get a pixie. 🙂

I found that warm water will go down fine, but chilly or cold water makes me stomach clench up. I still don't do well with ice water eight months out.

If you're having surgery in two weeks, does your doctor have a diet plan for you?

The choice on whether to be vegetarian is your choice, of course. My response was to highlight that it's not hard to be a vegetarian post-WLS, if that is what you want.

I'm l/o vegetarian, ~7 months out. Doing great, down +70 lbs from highest weight. I eat a variety of proteins— eggs, of string cheese, tofu, beans, "burgers", seitan. It's not a big deal, really. I don't do great with whey protein all the time, but there are tons of vegan protein shake options.

Squee! This thread got me curious so I did the calculation... I'm in the land of overweight, as well!!! 🤩

You go girl! Congratulations!

The shaperlotus deal seems a bit too good to be true! I think I'll try Maidenform and Shapermint and see which one I like more. Thanks for the recommendations!

I would love to hear/see recommendations for shapewear I can wear with jeans to make my tops look a little more orderly. My tummy area is a hot mess.

I had to get into the mindset that the tool is a tool, and it's forever. Sometimes I just want to sit down and eat for comfort, and that's not an option any more. Also, this is a process. I had the surgery and I had this "magical thinking" going on the the weight would melt away. I'm losing faster than ever, but it's a pound at a time.