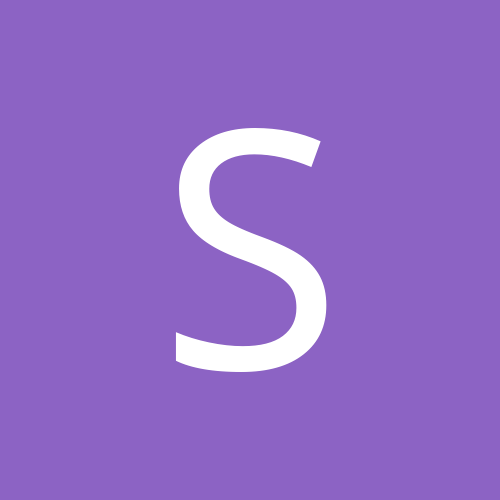 SisterWannaSleeve
Gastric Sleeve Patients
Content Count

53

Joined

Last visited
Everything posted by SisterWannaSleeve
Just had my three month check in today. It was over the phone with the nurse since I'm an out of town patient. She said I'm losing faster than I should and to try to keep up my fluid and protein since I told her I was struggling. She had the surgery herself 5 years ago so saved me the lecture about making sure I'm following the diet to a T. I appreciated it! I'm 30 pounds to how already! Anyone else looking into plastics already??

Glad to hear I'm not the only one cheating here and there! I have 33 more pounds to go and they seem to be coming off so slowly.

How are the Feb sleepers doing? I'm down almost 50 pounds and creeping into the "normal" BMI range. What are your favorite meals ?

Just celebrated my 2 month surgiversary. I've been struggling on my protein and water. Also trying to get inventive with food choices. What is everyone's favorite meals??

I'm doing nystatin plus good bond twice a day. It seems to be stopping the spread but still just as ugly looking. Some spots seem to be drying out and turning a brownish color. I am on my way to the doctor (again) to ask for a prescription if diflucan. Also my sister sent me some essential oils so going to try those too 🤞🏼

I've been battling Intertrigo under my boobs for weeks now. Just started on Nystatin today so hopefully That helps. The ointments seemed to make it worse. I'm miserable and complaining to anyone who will listen. When will the itching go away?

No pain, no gas pain! Almost 2 months out and very happy with my choice. Constipation is real though make sure to follow your drs orders regarding fiber.

My goal reward is also a Gucci belt!

Sleeves on 2/11..Two more days until I hit soft foods. 🙌🏻🙌🏻 Is anyone else's chewable vitamins making them nauseous? My dr said I could switch to tablets but I figure I should just tough it out until it's time to re up.

SisterWannaSleeve replied to GreenTealael's topic in The Lounge

March 3- feeling extra grateful for my VSG surgery. Almost 3 weeks PO and I can stand longer, clean longer without a break, and actually enjoyed cooking dinner for the fam.

Congrats! I haven't weight in a few days but I was down 10.1 pounds since Surgery 2/11. 2 pounds away from onderland! I'm able to drink water quicker with no more pain. Getting so sick of protein shakes and chewable vitamins but pushing through. 9 more days until I get to eat soft foods

I had the same issue day 3 post op and agree with the head hunger theory.

Same here! I don't even feel like I had surgery. When are you planning on going back to work?

Same! I always ask them to bring in the big guns right off the bat. I also needed an ultrasound machine for My VSG on Monday.

Hey there 4 days post op. Only sign of me having had a surgery is Tight and sore belly and the cold I caught in the hospital. I am able To drink normally (not chug) and eat entire yogurt in one sitting. I had a total meltdown yesterday thinking that surgery didn't work because I was "starving" and everything was going down so easily. My dietician and an Ativan helped me through lol she taught me about head hunger but it literally felt so real. Have 21 days left of full liquids with puréed fruit. Ready to take on some chicken or egg salad!

Can we talk about this again? I'm DAY 3 post op with unimaginable head hunger... I literally feel like I'm starving and it's because I watched my parents take down a large McDonald's French fry. Please reassure me that it all in my head.

I think I would've benefited from another night but I'm sipping away from my hotel room. Honestly I think I'm coming down with a cold too. Just ready to fast forward a week!

I arrive tomorrow at 6:30... eek! We got this guys!

My arrival time is 6:30 tomorrow. :)

I have surgery tomorrow! First time I have felt excited since insurance approval :) also, just realized I've been posting in the gastric bypass group. Oops lol

Surgery is tomorrow and for the first time since insurance approval I'm feeling EXCITED!

Im also being sleeved on Monday! Congrats to all the feb sleevers who are on the losers bench. Please keep sharing your experiences, as it helps with nerves!

I am on for 2/11 and just started pre op diet today due to lower BMI. Going strong! I feel low energy and have a slight headache. I know I will be starving come 8:00 so I plan on just going to sleep.

Apollo beach, Fl having surgery with dr Robert marema on 2/11/19 at Flagler hospital!

I ended up telling one of my direct reports. At first he made me feel comfortable by telling me that he knew a lot of people who had surgery with success. He asked me a few follow up questions about my past attempts and he said "oh you won't be successful then" ... I ended that conversation very quickly. I can't remember what I said to make him say that but I was immediately turned off. I'm just telling folks that it's an elective procedure and people stop asking after that.