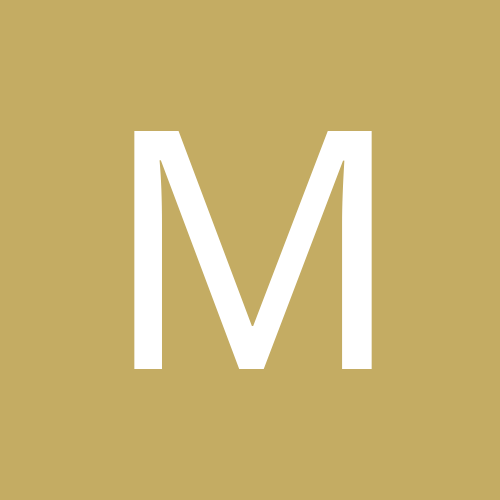 Melesg
Sleeve Plication Patients
Content Count

103

Joined

Last visited
Hi everyone. I have finally hit my goal weight!!! I am over 2 years post ESG now and stated regaining weight steadily late in 2018. I was really worried I would be back where I started regarding my weight so booked a surgical consult to consider revision to a bypass or gastric sleeve. As the wait was 2 months to see the surgeon I wanted to see, I decided to see a doctor led weight loss clinic and start saxenda. I am glad to say that I am now at goal weight, 28kg lost over 2 years with my combination of ESG and saxenda. No surgery needed. For those of you who have had esg and who are struggling with hunger, this has helped me so much. I have mild restriction to meals from ESG but it was snacking that was killing my weight loss. The saxenda has helped this greatly. The combination of the two has been effective.

Unfortunately not. I have reduced the dose now but will need to continue using it for some time. It's been worth the money for me but it most definitely is expensive. I eat a lot less, particularly takeaway and convenience foods so count that saving toward the cost. Also dropped my gym membership and just walk now with some at home resistance work. Once I drop another dose I think these savings just about evens the cost of sax out for me.

So I have finally hit my goal!! Total of 28kg lost over 2 years with the combination of esg and saxenda. Definitely needed the saxenda as I feel the appetite suppression is key for me. I am now beginning maintenance and will stay on saxenda for months at least, at a reducing dose. Wish me luck. Mel

Thank you, I am. Saxenda plus topamax has really changed my appetite so weight loss has been much easier. I hope it stays this way!

Had my consult with the bariatric surgeon. He said that sleeve or bypass are both possible after esg. Sleeve would depend on the anatomy of the stomach and could only be done if the stomach had dilated or stretched a lot since esg. He did also add that if the esg did not work for me then a sleeve may also not be as effective. The only way to see what would be best is to do a gastroscope and decide after this. He did say that as this is considered revision surgery, a leak from a sleeve or bypass would be higher risk and that his preference is most likely a bypass but would wait until after a scope to further discuss this with me and decide. As for now, I have lost 15kg in 2019. Hoping not to need surgery but glad to have a plan to move forward if I do. Mel xx

Hi all, still on the saxenda. Now have lost 14.5kg. Am seeing surgeon in 2 days just for future advice on weight loss surgery options after esg as I no longer need it now. Didn't want to cancel appt as it has taken a long time to get one and I want a plan incase I regain. Will let you know his opinion.

It's working for me. 11kg (24.2 lbs) in 2 months.

Quick update. Now at 11kg down and am lower than my lowest esg weight. Side effects of saxenda have past but feeling some hunger for the first time in 2 months. Able to exercise regularly now so it's time to keep losing. 8kg to go until I reach the goal my dr has suggested . Glad to have found this option. 😊

I will try that again lol. Down 9.6kg. The side effects of sax have been a little rough but sticking to 800 cal has been achievable. I'm happy to feel average for a few months if it means the weight continues to come off. The plan is to increase to 1200 cal a day low carb and have maintenance dose of sax for up to 2 years once I am at an acceptable and sustainable weight.

Now 9.6 kg lost. The sideffects of

Update. Have now finished 3 weeks on sax and have lost 8.4kg since 1st jan (two weeks on keto pre sax). I have just gone up to 2.4mg and hope to stay at this dose potentially but we will see. Sticking to about 800 cal, low carb high protein. Appetite is greatly reduced. I definitely fell tired and lacking energy but hope that will reduce once I am on my ongoing dose. Very happy overall and hoping that this keeps working. I have lost as much in a month on this that I did initially over 2 months with my esg. Mel x

Frustr8

reacted to a post in a topic:

EGS to Gastric sleeve

No nausea and vomiting. Just very fatigued but as I am following a low carb 800 calorie diet under dr supervision, the tiredness may be because of lack of calories! I am on 1.8 mg, due to go to 2.4 in 3 days time. This may be the dose I stay on. It definitely takes the edge off hunger and makes you quite disinterested in food. No sweet cravings at all. Could happily eat just 1 healthy meal a day at this point. And plenty of coffee of course.

Hi all, the saxenda has been working well. 6.8kg down this month. Gee I wish I had started this when I first had my esg. They would be a great alternative to a gastric sleeve if done together . Restriction plus appetite suppression win : win.

I have now started saxenda to try help with the hunger and appetite in conjunction with a dr supervised 800 calorie a day diet for now. I will post an update when I have something to report. Still have appt with surgeon booked in March to discuss what surgical options are available post esg. Mel 😊

I am seeing a surgeon in March about the possibility of revision. Need to have gastroscope before the consult to see what options would be available. He is very experienced in bariatric surgery but I would be his first esg revision.