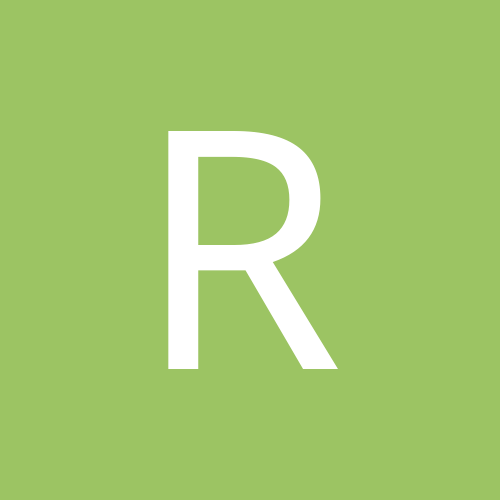 recreatingcate
Gastric Sleeve Patients
Content Count

245

Joined

Last visited
About recreatingcate
Rank

Guru in Training


Birthday

October 9
Abrial

reacted to a post in a topic:

Real Good Pizza Co

I was VERY bad at following this rule for a while, but when I began to follow it better, my weight loss kicked up a notch. The rules might be tedious, but 99% of the time, there's a really good reason as to why we should be following them.

I have PCOS and have struggled with it for 12+ years. I'm about 6 months post op, and got an IUD at 4 months post op. This has helped regulate my periods and the symptoms. I have not been without birth control since surgery, but this is encouraging to me!

You guys can find me on insta as recreatingcate!

mama3beartn

reacted to a post in a topic:

Constipation and anal fissures

CantStopMeNow

reacted to a post in a topic:

3 Month Post Op... Hair Loss

vcalvillo90

reacted to a post in a topic:

3 Month Post Op... Hair Loss

I agree with Berry, communication with you bariatric team will make all the difference here. After surgery, I had diarrhea for three days, and then I didn't have a bowel movement for two weeks. Wound up in the ER where they pumped me full of fluids and sent me home. I was finally able to go and have been pretty regular since!

I'm three months post op also and the hair loss is in full swing! I recently decided to up my Biotin, so hopefully that helps!! My NUT said that this should last anywhere from 6-8 months. Bleh.

I weigh myself every day, but for tracking purposes, I only count the weight I see on Wednesdays.

Do not be afraid to ask questions! You are you greatest advocate here! Hopefully some of my answers help you. I'll give you my stats: 24, female, 5'4, sleeved on 2/22/17 (currently three months post op). Starting weight: 287 (October of 2016 when I went for my initial consult), surgery day weight: 248, current weight: 201.8. I wish I had taken measurements, because the photos say a lot more than the scale does!! To answer your questions: 1. Vitamins are for the rest of your life. Try not to view that as a negative, or a "side effect" from surgery. My 55 year old dad takes vitamins every day, so does my 85 year old Nana. A multivitamin is for everyone, not just bariatric patients. I use a daily patch, another friend who had the sleeve uses a chewable. I'm only three months out, but maybe someone who is further out can speak to whether or not you are allowed to go back to swallowing vitamins, if that's something you prefer. 2. I'm a veggie person, but still love food too! In the beginning, your focus is going to be more on getting your protein in, and less on your veggie intake. Best bet is to talk to your nutritionist about your concerns and see where you can tweak things for you, specifically. 3. I work a desk job with almost daily fieldwork (going into the community, into homes, court - lots of walking and getting into and out of the car). I had surgery on a Wednesday and was back to work the following Tuesday, so less than a week. I was super tired, and pretty much did nothing but work and sleep for my first two weeks back at work, but I was SO happy to be out of the house and having a sense normalcy. Working also helped me with my water intake - when I was home resting, I would sleep on and off and not hit my water goals. Sitting at my desk, at work, helped keep me awake and sipping. That being said, if you work a high intensity job, the recommendation is anywhere from 4-8 weeks out of work. You know your body best, and your job best. Be honest with your surgeon, though, as doing anything too stressful on your body too soon could be very damaging. 4. After about a month, I was in the gym doing VERY light cardio (northeast winters keep us inside!) like the treadmill. At 2.5 months, I got the all clear. I have taken up HIIT classes and I can do them with no problem! 5. I have a friend who had surgety in December of 2011. She has had incredible results. She currently focuses on muscle building and stays away from the scale. She's been maintaining for almost three years with no regression! I hope this helps! Feel free to reach out if you have anymore questions!

Bbolin

reacted to a post in a topic:

Left side pain!

I'm 2.5 months post op, and I use the patch! Have had no problems, and my levels are excellent!

Wouldn't they have found something wrong with my gallbladder when I was in the ER and they ran all kinds of tests?

neni26

reacted to a post in a topic:

Left side pain!

iamOpalicious

reacted to a post in a topic:

Left side pain!

So. I'm a month post op on 3/22. This weekend (Friday night), I ended up in the ER for dehydration and constipation. They did an abdomen X-ray and a CAT scan with contrast. They said no leaks and that with the MOM and Miralax my doctor had me taking, and the fluids they gave me, I should go to the bathroom. Sure enough, I've been able to go so that's great. This morning, I woke up with sharp pains on my left side, kinda under my rib cage. They radiate up, so almost like they're moving under my boob. And sometimes, along my lower belly. They've been persistent since 6am - it's almost noon now. Haven't eaten yet today. Any insights? I really, really do not want to go back to the ER. [emoji85]

My surgeon said every 2-3 days is normal. If you're feeling uncomfortable, ask your doc if you can mix in miralax everyday, or if it gets serious, prescribe something for chronic constipation. PSA: do NOT let your constipation go on longer then 5 days. I went two weeks without a BM and wound up in the hospital after an enema, which then dehydrated me. It was not fun.

Akka

reacted to a post in a topic:

Protein water

Yay! Good luck to you!! I had an easy recovery and am feeling great, despite struggling with protein and fluid intake. I hope you have an easy time too! Deep breaths, everything will be fine!!

Congrats! 100 pounds in 6 months is amazing!! Keep up the great work!

The soup of the day wound up being chicken noodle so I had the broth from that and all was well! Thank you both!

taylorjay

reacted to a post in a topic:

LADIES - 1 week postop menstruation

I tend to get them if I drink too fast.