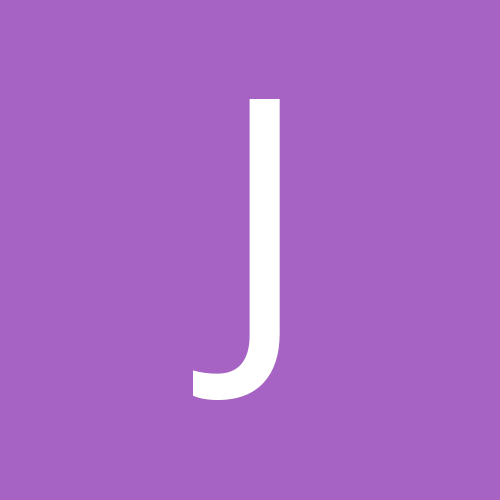 JZackary
LAP-BAND Patients
Content Count

26

Joined

Last visited
About JZackary
Rank

Jaime


Birthday

10/16/1976
About Me
Biography

Banded 10/2005; Pre-Op Weight was 276 lbs.

Interests

Swimming, cooking, conducting research

Occupation
City
State
Zip Code
I was diagnosed with PCOS in October 1996 and have a number of surgeries, medications and a long line of other treatments for this disease. I too struggled with having a regular period and went almost completely absent of any menstruation for 4.5 years. When it came time for me to try and get pregnant there was a lot of discussion about IVF, but my Reproductive Endocrinologist gave me an injection of Ovidrel and I became pregnant 2 weeks later! I had the band implanted in October 2005 and it has its pros and cons. I have lost approximately 40 pounds since then and it has assisted in controlling my weight gain since I became pregnant. Fortunately, I am 21 weeks pregnant and I have only gained 6 pounds. I have had a number of complications over the last year and a half from the band, but overall I am glad that I did it. I would happy to talk more with you about any of these topics if you are interested. :Banane43: Ms. Jaime Z. Banded: October 27, 2005 Lost to date: 40 lbs. Current fill level: 1.5 cc (Was 2 cc before pregnancy)

I'm sorry that things didn't go so well with Dr. Bradshaw. I know he has limitations on weight, BMI and age. But Dr. Bauman in Concord is fantastic. I was going to use him originally, but because I lived in Asheville at the time I ended up with Dr. Bradshaw instead. I wish you all the best of luck and if you need someone to talk to about the band, I am happy to help. My e-mail is jaimezackary@hotmail.com

Dr. Alan Bradshaw of Regional Surgical Specialists in Asheville, NC does assist patients who had their band done in Mexico. His number is (828) 252-3366. He did my band and he is great! Jaime

Dr. Alan Bradshaw of Regional Surgical Specialists in Asheville, NC will help patients who had their band in Mexico. His number is (828) 252-3366.

:faint: First of all, I want to thank everyone for their encouragement and kind words. It has been a difficult road and it is nice to know that I am not the only one who is struggling. I am very happy that the 31 pounds is gone and even happier that I have lost 5 dress sizes. It's funny how our bodies work when the scale doesn't move much, but our "too big for me now" crates get fuller. I think one of my issues is that I don't have enough saline in my band because my surgeon really wants to be cautious because of my medical history. Right now I only have 1 cc in my band (after 2 fills.) I am getting another fill on Monday, which will take me to 1.5 ccs' so I have my fingers crossed. As for the exercise, I'm the type of person that if I don't go I really beat myself up. But then I do think that maybe I push it too hard with the 2 hour workouts. Several of you asked if I had lost any body fat and the answer to that question is around 3-4%. My starting weight the day of surgery was 288 at 5'10" and now I am at 257. My medical target weight is 155-165 lbs., but my personal goal is 145-155 lbs. I am eager to hear from you all again and learn more about your successes and challenges. Please feel free to write me at jaimezackary@hotmail.com Talk to you soon! Ms. Jaime

I know a good surgeon in Asheville that did my band even though I live in Charlotte. His name is Alan Bradshaw with Regional Surgical Specialists and the program is managed through Mission Hospitals. He is wonderful and his staff is so helpful. If you are concerned about coming two hours (even though Dr. Bauman is FANTASTIC) Dr. Bradshaw may be a great alternative. Feel free to contact me. Jaime

I am very discourgaged right now. I had the band implanted on October 27th and I have only lost 31 lbs. since then. That includes me working out 2 hours per day 6 days per week and I have had 2 fills! I live in Charlotte and I really need a support group that can help me through this. I am so disheartened and I don't want to do! Can anyone help me? Jaime:help: Lap Band Implanted: 10/27/2005 Last fill: 7/3/2006 Total Weight Lost: 31 pounds Charlotte, NC

Hello there, I am so sorry that I missed the December meeting, but family obligations got in the way. When and where is the January meeting? Thanks! Jaime

Dear Karen, I will definitely be there at the meeting on the 17th! I am really excited to meet everyone and share information. I think it will be a big help being new to Charlotte (I moved here in January) and to being banded. I hit my 4 week mark Thanksgiving Day. Yipee! Jaime

Dear Yolanda, I had my lap band placed by a surgeon in Asheville, NC by the name of Alan Bradshaw, MD. He had performed other surgeries on me in the past and he is a wonderful doctor. If you really want to stay local, one of the best bariatric surgeons in the Charlotte area is Roc Bauman, MD in Concord. I have his contact information if you like. Let me know if I can help! I think the band is great and I am really happy I did it. Jaime

Hi there, My name is Jaime and I am new to lapbandtalk.com I had my band placed 2 weeks ago and I really am looking to meet local people in the Charlotte area who have had the band or are considering it. I am considering starting a support group or adding to an existing one and would love to hear from people who would be interested. Love to hear from you! Jaime Charlotte, NC Surgery Date: 10/27/2005 Pre-Op Weight: 276 lbs. at 5'9"

My name is Jaime and I new to the group. I have e-mailed some of you already, but I would love to meet people who have had the band or are considering it. Being friends with people who are in the same boat is really nice when you are going through such big changes. Please count me in going forward! Thanks! Jaime Surgery Date: 10/27/05 1st Fill: Scheduled for 12/16/05 Pre-op Weight: 276.4 lbs. (Height of 5'9")

Rebecca, You should be OK. I am like you - I had 6 surgeries before I had my lap band on October 27th. I was up and moving around that evening and I have been living a fairly normal existence at home. I am going back to work on Monday, which put me out for 2 weeks. Most of my trouble has been with the shoulder pain in my left shoulder and collarbone. Some say that is from the carbon dioxide that pump in during surgery, but I have heard a lot of people say that it is referred pain from your diaphram.