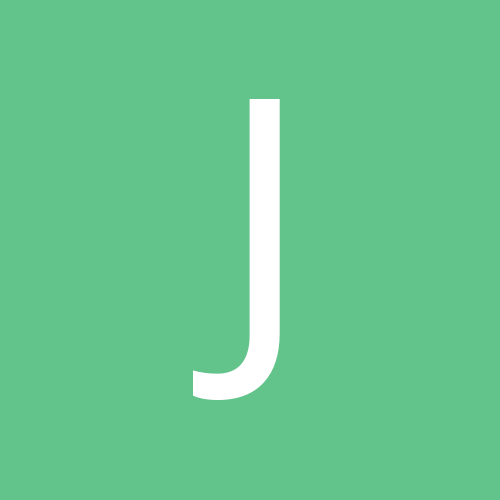 Jenny_Baldwin
Gastric Bypass Patients
Content Count

42

Joined

Last visited
Recent Profile Visitors
The recent visitors block is disabled and is not being shown to other users.
Mine was the same day. I can't believe it's been 2 weeks already. I was in the hospital for 2 days, sleeping most of the time (when I want up walking & trying to pass that uncomfortable gas!). I started introducing soft foods Christmas day. No problems so far. I have unjury Protein powder which I still have once a day to keep my protein up. I admit to using the chocolate flavor in milk more than anything (I also have unflavored mix to go in juices & I'm also going to start putting that in morning smoothies that I plan to make with my Ninja). I haven't taken any pain meds since the day I came home from the hospital. I had a ruptured appendix/surgery years ago & expected another abdominal surgery to be that level of discomfort. By comparison, this was a cakewalk. I actually plan to return to work tomorrow right after my doc appt. Of course, I have a desk job, so that makes it easier. I figure going back in a short week is a good way to slowly get back into the groove. I hope things get better for you daily. :-)

SaaxySam09

reacted to a post in a topic:

December 2015 surgery dates?

I'm one week post surgery today. Things are going really well! I've only lost 2 pounds in the last week; of course that doesn't count having to re-lose the 10 pounds of IV liquids they pumped into me at the hospital. I came home feeling SO bloated and was SHOCKED when I stepped on the scale! Haha Feeling great (still sore), my incisions look good, I've been able to tolerate any liquid I tried...just trying not to get too bored with this liquid phase. Trying to keep some variety. I'm moving to stage 2 on Christmas where I'll treat myself to a good puree Soup and my chocolate Protein powder mixed with plain Greek yogurt for a great protein punch! Haha

cowgirlchris

reacted to a post in a topic:

December 2015 surgery dates?

Good to see things moving along for everyone. :-)

My bag was much of the same. Packed a couple of my own night gowns. Not necessary, but made me more comfy once the catheter came out. I must say, the distractions you packed (electronics, books, etc)...I found myself so sleepy, that was my distraction! :-) GOOD LUCK!

I'm laying in my hospital bed about 20 hours out of surgery. I feel incredible....MUCH better than I ever imagined I would! My pain level is minimal to nothing. I've still used the pain pump occasionally to "stay ahead of the pain". Going to get the catheter out this morning. I think the restrictions of that have been the worst. Expecting to start dinner clear liquids this morning. Then lots of walking to get gases moving (farts & burps, good times!). Good luck to you all!

How awful! Please call them & maybe they'll start on you something before surgery. Best of luck!!

Just had my "last supper" at Texas Roadhouse! I am still going to have my cheesecake dessert later. Tomorrow is clear liquids. Report to the hospital 530a Monday morning for 645a surgery.

How long are you on liquids? Fortunately, my surgeon only requires one day liquids the day before. Sunday is liquids, Monday surgery! Good luck to you.

I'm going in on Monday, hope to be out by Wednesday. I'll be off work until after Christmas, but home.

I'm pre-op (Dec14) and I've been sampling unjury. Today for lunch chicken Soup flavored, which smells AMAZING. The only problem is that it seems no matter if its a hot or cold drink, all of the powder doesn't dissolve? Even if I add more liquid. Mixing by hand is a mess, although shaking in a bottle is slightly better. Or if I use a hand blender (at home I need something that works at the office), which works a lot better, I get a lot of foam, which makes me think I'm drinking a bunch of air that, post surgery, won't be good. Thoughts? Suggestions? Many thanks!

Mine is the very same day...good luck!

Rachel - I'm also in Pgh. Where are you having your surgery? Can I ask the name of your surgeon?

One of my sisters is not at all supportive. She said if I've been losing so well & being successful in these months before surgery, I should just continue that. I tell her I define success as KEEPING IT OFF, which is where I fail & need help. That my MS has been in check, which has helped tremendously. She finds it too risky (as opposed to morbid obesity??) and says that people lose, then regain (because they stop paying attention to what they are supposed to do) or lose too much and then look awful (if it was about vanity, I'd fine this at 25 & single!). We've just agreed to disagree on this.

@@bugsy72 You have a plan and that's the best way to approach it. Good luck!