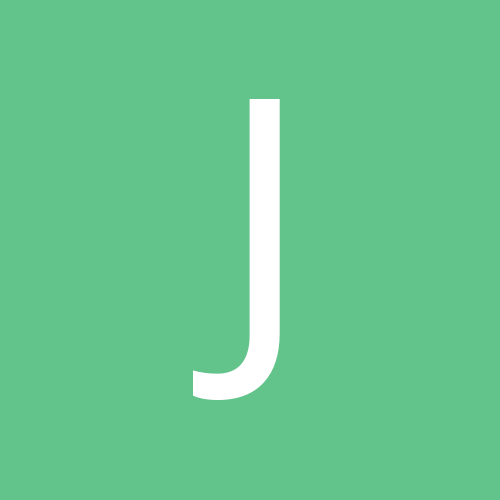 Jenny_Baldwin
Gastric Bypass Patients
Content Count

42

Joined

Last visited
Recent Profile Visitors
The recent visitors block is disabled and is not being shown to other users.
157.

32 years later, and that's still a number that's always been in the back of my mind.

That's my weight in the 6th grade.  The first time it was ever a topic of discussion. Lined up at the school nurse to get whatever amounted to a physical at that time.  Girls giving their numbers in the 80's or 90's.  Nobody was over 100.
 
My number was 157.  And that was the last time my body saw that number.
 
So now, as I begin this journey that I, truthfully, never even considered until recently, I figured it might be a nice goal to see that number again.  

I'm not an idiot. I've always known I was unhealthy. But I've rarely ever attempted to do anything about it.  In the back of my mind, it's always been "some day, maybe".  There have been a few (very few) half-assed attempts along the way. But nothing I ever truly embraced that yielded long-term results.
 
I remember when I was around 20, I told the doctor that I wanted to start loss weight - because after all, you are supposed to consult your doctor before doing anything like that, right?  He handed me a typed sheet of dietary suggestions, mostly involving eating lots of chicken, and sent me on my way.
 
Around 25, I did something I never did before or since.  I tried the latest fad in weight loss pills - all natural, caffeine-laced, appetite suppressant. Yes, I lost weight. I don't know for sure how much. In retrospect, that $50 a month would have been better spent on a healthier diet.

Around the age of 28, I was diagnosed with multiple sclerosis. Good times.  Although I am blessed that aside from the occasional hiccup, I've experienced 

Around 30, I told my current doctor I wanted to begin exercising on some kind of regular basis - again,  you are supposed to discuss it with them, right? She did an in office EKG, which showed an irregularity, which required a trip to a cardiologist, that detected some damage (he actually asked me if I'd ever had a heart attack!) and even though all this resulted in a twice-daily tiny pill designed to help strengthen an area of my heart, by the end of all that, I was afraid to push any real physical boundaries.
 
And I was lazy.  And I really like food.

My Mom passed away when I was 32.  She was 52. Heart attack?  Mild depression for me, sure. Wake up call? Hell no.
 
About 5 years ago, I enrolled in the Ornish program. Strict low-fat, vegetarian eating, combined with weekly exercise requirements, daily low stress yoga. It's designed to stop, and reverse, heart disease. I did really well for the first 6 months - when there were required meetings/gym days, meals were prepared for you on those days of the week, the whole program was new & sort of exciting.  I started it at my all-time high of 325, I lost 55 pounds, which looked like even more because I was exercising regularly & I felt great! 

My Dad, who never in my entire life commented on my physical appearance one way or another (I was raised in an obese family, to varying degrees) knew I was doing this 'vegetarian thing' (I was also raised in SWPA in a family of avid hunters, myself included) and said he was happy to see me looking/feeling better.

But when it came to fending for myself?  It slowly but surely fell all apart. I had some very stressful times that required the intake of lots of ice cream. Trying to cook for me, the vegetarian, and my husband & stepson, the meat eaters, made nearly every meal a challenge. They didn't sign up for that and I wasn't going to force it on them! Trying to keep up with the exercise, plus hour hour daily low-stress yoga. I couldn't find the time and the wheels came off.

An aside, my Dad passed 3 years ago. ATV accident. He was 61.

About a year ago, I noticed myself growing increasingly depressed. Sleeping a lot.  Eating whenever I wanted, whatever I wanted. No motivation to do much of anything. As I told my doctor "I don't give a shit about not giving a shit...about anything." She changed my meds, however, the depression carried along well into the winter. 

In January of this year, I started giving serious thought to needing to change SOMETHING, no matter how small.  I signed up for a women's conference here in Pittsburgh in March.  I don't know what I was looking to get out of it.  Maybe some kind of kick in the ass? Something to motivate me to change some aspect of my life, because I was really just going through the motions.  Work, sleep, repeat.

Later, when I have more time....
I'll continue on how 7 months later, I barely remember that depressed, withdrawn person; the journey I'm on & the changes I'm making; on finally taking control on my own terms with some tools/help along the way.

Nobody may ever read this but me, and that's okay.  It's always good to reflect on what brought you to where you are at.

Weight on Day of Surgery:
Surgery Status:
Pre Surgery
First Dr. Visit:
06/05/2015
Surgery Funding:
Insurance
Insurance Outcome:
Yet to Apply