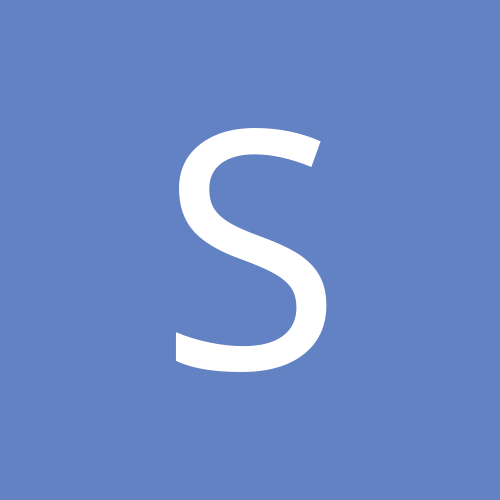 SleeveSoon
Gastric Sleeve Patients
Content Count

310

Joined

Last visited
Scott Walsh

reacted to a post in a topic:

A Motorcyclist NSV

BigViffer

reacted to a post in a topic:

A Motorcyclist NSV

I am still on this forum on occasion. I took a three day trip to New Hampshire and Vermont two weekends ago. 1,100 miles of mostly back roads with great weather. Some other life events have hampered touring on my motorcycle for the past year. However I am finally getting back on track and am getting a new rear tire tomorrow morning in preparation for a trip to Newfoundland later this Summer.

lindabalseca

reacted to a post in a topic:

Who has had WLS without family and friends?

I had a heart attack a few years prior to my sleeve. My surgeon required a sign off from my cardiologist. Once he received that sign off he was ready to move forward with the surgery.

I was sleeved a little over a year ago and have been off of all of my diabetes meds since then.

About a week after my sleeve I was able to get off of all of my diabetes meds (including Metformin).

"We're there any major challenges you ran into post op?" I have had no negative medical issues post op. I have been able to get off almost all of my medications. It was a challenge to wear clothes that fit during the weight loss period. I would order pants online and by the time they arrived they would be too big. It was also a challenge to get into the habit of exercising every day. I am heading off to the gym right now.

ProvisionToPromise

reacted to a post in a topic:

Anybody in Jersey?!

I had my surgery at Virtua in Mt Holly (Dr Boynton) over a year ago. I try to attend the monthly support group meetings in Moorestown because I find them helpful. Good luck with your surgery!

Dub

reacted to a post in a topic:

The drinking light is lit

tinytummy17

reacted to a post in a topic:

Oddball here - dislike Premiere - Thoughts?

swimbikerun

reacted to a post in a topic:

Probably the last quiet day at the gym for a while

SleeveSoon replied to LittleBill's topic in The Lounge

I used to enjoy bourbon before my surgery. If your doctor cleared you for booze - enjoy. Just be careful when you first start. My first experience with alcohol after surgery was not great. It felt like a roller coaster ride.

I went to the gym today around 3pm and it was incredibly crowded. Its a large gym and they have recently hired many new staff members from receptionists, to operations staff, to trainers. Lots of new members with new sneakers, copper socks, fancy water bottles, new clothes, and wearable devices. I mostly used the free weights today so the new members (who were mostly using the cardio machines) did not slow me down. For the next two months I will have to stay away from prime time (lunch and after work) gym visits. Everything should be back to normal in March.

When I was cleared to have Protein shakes I bought a bunch of single serving protein powder samples. I tolerated most of them and continue to try different brands. My least favorite to date was the unjury chicken Soup flavored protein powder. I use the protein powder to make Protein Bars and currently have Wegman's brand chocolate. costco has Optimum Nutrition Gold Standard on sale now, and I will give that a try next.

SleeveSoon

reacted to a post in a topic:

You might be a WLS patient when...

I was a foodie pre-sleeve. Post sleeve I would still consider myself a foodie, but with major changes. I avoid fried foods and starchy foods, but can usually find something to eat at a restaurant. Portion sizes are much smaller now and typically take home a doggie bag. Pre-sleeve I was partial to bourbon and cigars. Post sleeve I cut out bourbon and cigars, but do enjoy red wine and craft beer in moderation.

I also had slow weight loss a few months after surgery. What worked for me was to focus on the things that I had control over - like exercising and hitting my daily Water and Protein targets. I considered it a success if I was meeting these targets, even of my weight loss was stalled.

It is a simple side. Easy to cook and tasted great! Thanks!

I made the cauliflower rice as a side to some steak. Sautéed it with some olive oil, mushrooms, red peppers, and orange peppers.

I managed to find some riced cauliflower at Trader Joe's today, but have no idea how to prepare it. The package says to saute it with some olive oil. There must be some better ideas on how to prepare it. Any suggestions?

I am over a year out (my sleeve was done in Sept 2015). After 2 months, I stopped taking Metformin. All of my subsequent A1C's have been under 6.0 taking no diabetes medications. Hopefully when you meet with your endocrinologist the end of this month you can stop all your meds as well. Good luck!