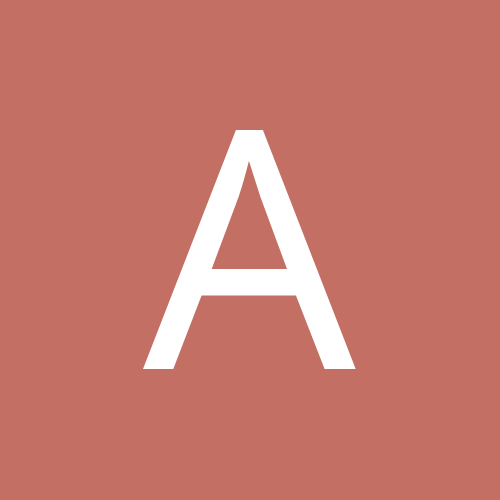 AlphaB
Gastric Sleeve Patients
Content Count

136

Joined

Last visited
About AlphaB
Rank

Expert Member


Birthday

04/02/1994
About Me
Gender
City
State
Zip Code
Nicole318

reacted to a post in a topic:

Before and After Pics

Hello everyone! It has been a while since I last posted but as you all might have found out, the more time passes after your surgery the better you feel and the less you feel like seeking out for support. When you feel like poop you come to this site and try to vent or try to find an explanation about why you feel a certain way. Anyway, today is october 13th, which means I am officially 2 months and about a week post op and I am feeling great. I swear, having this surgery has been the best decision in my life. Losing the weight you've always hated having feels like the best thing in the world. As of today I am at 173lbs, which is 27lbs down from when I started. Isn't that crazy!? my total weight loss goal is 50lbs and I have lost over half of it. I love my "new" body which is a work in progress but every day I look in the mirror and tell myself i look sexy. Yes, some days I still feel fat,especially around the time when I am about to get my period and feel bloaded, but when I try on my pants and they fall off me, I smile and feel like i am conquering the world. I have gone from a tight size 12 and 14 to a size 10 and as for shirts, a size M from being an L pretty much all my life. Today I realized that the belt ive been using for the past several months is too big on me. Even at the smallest hole, its loose. Even my workout pants which should be tight and all are falling off of me whne i try jumping rope or sprinting. I didn't tell anyone other than my immediate family i was gettin the surgery done, however sometimes i feel like stopping people who i know are struggling with weight and tell them about "the best thing in the world" which currently I consider being this surgery. I can now eat a small piece of steak and enjoy it so much and it fills me up. I really have to be doing the mini meals often in order not to get hungry. I am starting to meal prep every friday and it is definitely working. As for my excersice and athletic performance: it is the best its ever been. I am faster, stronger, and more energetic than ever.

I'm glad to hear that chewable vitamins are good cause I hate my liquid vitamins so much. Makes me want to puke and prefer the gummies! Thanks! Will look into one a day vitamins

Pejela

reacted to a post in a topic:

Any August Sleevers?

AlphaB

reacted to a post in a topic:

Making a life changing decision

Yay! Miso soup is the best! Wasn't it a great idea? So delicious and much better than just gross chicken broth. My mom made me tortilla soup broth too. She got the chicken broth, condimented it, cooked bell peppers, onions, cilantro, tomato sauce in it and then blended it and strained it for me. It was full of flavor yet still clear. Perfect for pre op.

Okay so I'm on day 10 and everything is going great. Most of the pain is gone. And I have been steadily losing! I an now 11.5 lbs lighter. I love it! I can even feel my clothes fitting better. My belly Is starting to look flat-ish. I can't wait to lose more! Anyway I started biking to the park and I might be working out a little too hard that way. But it feels great. I noticed that the days I go to the park and bike about 2 or more miles I get more hungry cause I burn more calories. So it's a give/take. I'm used to working out cause it makes me feel great. It's like my drug, puts me in a great mood and releases all the good hormones. But....I gotta remind myself "you just had major surgery! Calm down" . My incisions, which I was worried about, seem to be healing pretty well. I don't think I will have scarring or anything noticeable once they close up and the bruises around them heal. Pooping! Is another subject. I seem to be pooping every other day or so. Now forget I talked about pooping right before talking about girly stuff And on the girly side...It might just be a confidence boost, but I'm getting a little more attention from the guys. A British boy kissed me and said "you are gorgeous," in the sexiest British accent and a guy at the film photography asked me for my number "you and me Foosball at X bar". So yes, do I recommend surgery? Hell yes.

monieanne

reacted to a post in a topic:

Any August Sleevers?

I found one with less calories and will save this one for next month when I'm exercising again!

KathyRS

reacted to a post in a topic:

Any August Sleevers?

On my 3rd or 4th day post op I rolled belly down on my bed out of curiosity. Instead of crying out in pain I felt relieved. Ever since I slept belly down to sooth the pain or held a pillow to my stomach. I found it helps a lot. As for my incisions, I'm on day 8, are all closed and crusted now. Doc told me I could remove the glue so I've been picking at it. They no longer hurt but I will have the occasional itch.

AlphaB

reacted to a post in a topic:

Any August Sleevers?

@@Floey84 it's ok. Just don't do it again. I cheated on my first and second pre op diet days too. The first 3 or 4 days are the worst. You feel like you will go crazy. But I figured as long as I'm drinking flavored water or sugar free something it's easier. I love miso soup so I had that a couple of times. My surgery went well without complications. I'm at day 8 post op and the pounds just fall off. You barely get hungry. It's more like psychological hunger. And once you eat 3 spoonfuls of soup or a couple of protein shake sips you will feel full. Don't listen to people who are saying "why are you doing this if you aren't committed" cause of course you are committed if you are in ur pre op diet and I know it's hard. You will do great!

I made mine sunny side up. Have you tried them scrambled?

Today is my 5th day post op and I feel significantly better. I still have gas and I feel like I am swallowing air. However other than that I am doing great. I've already lost 10 lbs! And I've been walking every day. Today I went to the park and walked 20 minutes at a good pace. I'm still having trouble drinking the protein and really getting enough food in cause I get full with just a couple of sips. I have my follow up appointment tomorrow

I'm 5 days post op. If I get distracted I swallow like a normal person but if I'm thinking about it I keep taking small bits of air

I made it through today and I drank a strained miso soup and a whole can of coconut water! With not too many pains. We even ran some errands and cleaned My room. My mom helped me with laundry and I folded it and put it away. Walking and moving around definitely helps. Tomorrow I can have cream soups! Yay

What is a hernia repair and how is it done? I got sleeved august 7th and have this feeling like something is slipping out from one of my incisions . It feels weird idk what it could be but I'm reading all of these hernia repairs and I'm kinda starting to think it could be it?

The day of surgery....Damn what a day. I wasn't able to drink water since midnight the night before and I was SOOOO thirsty. I had the team of anesthesiologist visit me, then I had a pregnancy test which I was freaking out about cause I should have been on my period. Let's just say I was flipping so hard, I gave the nurse a good laugh, "it's negative". Then my parents who were the only ones in my entire group of people who knew about the surgery couldn't keep the lie up and my brother found out. Surprisingly though, according to my mom, he took it well. Ok so the surgery is over and my first words are "can I see my stomach?" Refering to the chunk of stomach they took out of me. I think they understood that I wanted to see my belly cause they said "yes yes later when u are in ur room" I was still drowsy from the anesthesia so I didnt feel like properly explaining. I was in the recovery room for 2 hours. I was in pain. Level 5 of pain probably. And so they gave me some pain killers Kept me there for about 2 hours and then they took me to the room. The guys who push you around are called "the transporters" And I wanted to make a joke out of it but my throat hurt, I was still groggy and kinda cranky, so I let it go. I was in my room, in some pain but the nurses were pretty good about keeping me in pain killers. They told me everything went well. By the afternoon I was up and walking and I peed. I was still thirsty though. I had to wait til the next morning and get my xray done to see if I had any leaks. After that I could drink. So sleeping the night at the hospital sucked cause they wake you up so many times a night. Eventually it was the morning and I felt so much better. I was nagging my nurse so that they took me to the xray room. And they did. I finally joked around with the transporters and their cool job title, I was able to joke around with my mom (which is definitely me being me again) and then after what felt like forever, I was able to DRINK WATER! then they brought me some food. I could only barely eat a bite of the sugar free jello and some iced tea. I left everything else. You really don't feel hungry. It's as if you have this stomachache and food sounds nice but out of this world. Not for you. Maybe some day. So yes hunger is gone.

I just had surgery this morning. I'm feeling like poop. I hope this pain doesn't carry on til tomorrow and the rest of the week. I already stood up and walked around and peed too.

Thank you guys! This site always motivates me! Today is my last day of pre op before my surgery!