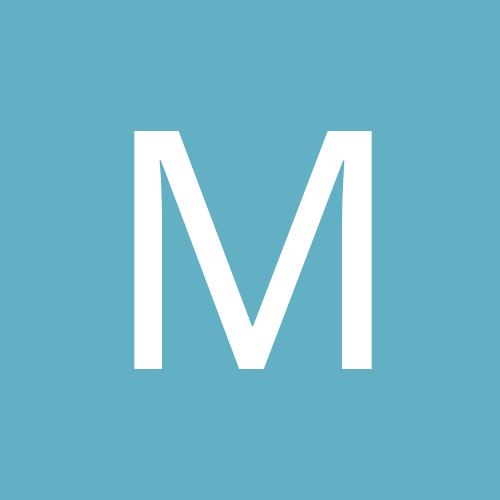 mlmorgan2006
LAP-BAND Patients
Content Count

45

Joined

Last visited
Everything posted by mlmorgan2006
Hi. I am a lap band revision and also 4 days post op for gastric sleeve as well. I also worry about this. I wish you the best! Sent from my SM-G935V using BariatricPal mobile app

I have the lapband. I had to do a 2 week pre-op diet.

No. It is a regular protein shake. I didn't have to do a clear diet for my pre op diet. But u did have to do 14 days of the liquid diet.

My surgeon and nut recommended that I use Pure Protein. You can buy a large container from Sams for about $20. I used it and was very successful with it. Good luck!

My nut tells me to add about 4 bites of carbs to my meal. However, she tells me to eat my protein first, then the vegetable, and then the 4 bites of carbs if I am still hungry.

My final straw was that everything was just harder to do. Things that should be simple were hard. There is also the desire to have a baby.

I had my first fill today. The surgeon was going to put 2-3 cc's in the band. When he put that amount and I had to drink water, the water would not go down. He had to withdraw the fluid until the water went down so I ended up with .5 cc for my first fill. He did however say that that was good because it won't take as long to get to the green zone and that I am responsive to the band. We'll see how the next month goes. I go back in July.

My surgeon and nut have me doing clear liquids the day of the fill, the next day I do full liquids and on the 3rd day pureed/soft foods then on day for regular diet unless I can't tolerate it.

I have had peanut butter, yogurt, fresh fruit, and sugar free popsicles. I use moderation.

I had the lap band and was out for a week. My surgery was the on 5/11 and I returned to work on 5/18.

I had the lap band surgery and was told i would always have to crush pills that were bigger than a benadryl.

My nut told me to take one bite per minutes. She told me to help with this to take a bite, put the fork down and set a watch for a minute.

Congratulations on your success!!! I will be one month post op on Monday. I have lost a total of 34 pounds, and this is including my pre-op diet. However, I was extremely sick the first 5 days after the surgery and couldn't even hold water down. Good luck and best wishes for your success.

Not me. My nut told me to use a small salad plate or saucer.

For the first and second day after surgery I was on a clear liquid diet. Starting on day three it was full liquids. However, I was sick for about the first 4 days and even vomited the sips of water i was drinking. I think it may have been a mixtyre of the anesthesia, pain medicine, and the air they used during surgery. Good luck with everything.

Thanks for all of your responses. I haven't tried drinking any at this time and it will probably be a while if I ever decide to.

I had surgery on 5/11/2015 and the book that my surgeon and support nurse gave me told me to avoid carbonated beverages for the first and second stages of my post op diet due to the air. Will I ever be able to drink them again? I really enjoy the zero drink and the ICE drinks that don't have sugar and carbs in them.

Thanks for the response. He told me about everything that you listed, but was not clear on the carbonated beverages and never mentioned the gum. What is wrong with gum?

I take nasal B-12 once a week and everyday I take Calcium Citrate that has Vitamin D3 and mangnesium in it. I take Iron that has Vitamin C in it, and I take a multivitamin everyday.

I had surgery on May 11th and started my liquid pre-op diet on April 27. For me, the first 3 days were the hardest so hang in there.

My surgeon has me doing clear liquids for 2 days, full liquids for 7 days, pureed foods for 5 days and soft foods for 5 days. After that I can start adding regular food to my diet.

Mine was clear liquids for the first 2 days post op. Starting with day 3 i have been able to add soupy grits, oatmeal, and cream of wheat, cream soups without food particles, sugar free pudding, yogurt smooth style, protein shakes, vegetable juice and milk. The grits have been a huge help to me.