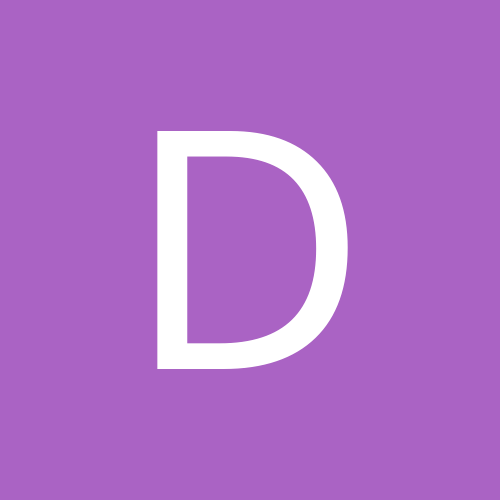 Content Count

280

Joined

Last visited
About Dancer
Rank

MCG


Birthday

02/23/1975
Hi everyone! I thought that I would introduce myself. My name is Michelle, I live in Texas, I am 31 years old and have been married for 5 years...no kids...yet! I was banded on Feb. 9th. Loosing well so far. My biggest problem is eating too fast or too big of a bite. I get sick from that about once a week...you would think I would learn! Nice to meet all of you!

You must slow down when you eat, you must slow down when you eat! How many times to I have to PB before I learn this! UGH!:faint:

Hello all! It looks like everyone is doing great! Diane - way to go on meeting your goal! Things are good here...down a half pound this week. A little disappointed, but I have not be trying at all. Still walking 5 days a week....just gotta get better with my food! Hope you all have a great day!

Congratulations! Here's to a speedy recovery!

Thanks!!!! They are truly my babies! Total lap dogs!

I love this thread! I mean, who doesn't LOVE talking about and showing off their babies! Both of my babies are Miniature Pinschers. The black one is Lexis and she will be 5 in August - she weighs 6 lbs. The brown one is Beamer and be will be 2 in November - he weighs 8 lbs. This picture was taken about a year ago and they have changed so much! Bad Mommy for not having current pictures! Here they are:

avilla - Dr. Hamn did my surgery, but Dr. Cribbins does my fills...he is just a doll! Best of luck to you on the 22nd!

Ok, I will be brave and jump in here! I think it is the new hair color that is making me want to finally share my pic's! (Sorry the bottom pick is so big!) January 1, 2006 - One Month Pre-Op June 20, 2006 - Four Months Post-Op

Hello again! Just got back from the dr...he said my B12 was low and so was my Iron. On supplements for both and got a B12 shot...here's hoping that helps my energy level! Cozzie - There are times I wish I could eat normal, but eating "normal" scared me so much (b/c I was gaining so much weight) that I am really glad I have the band! Tamyrn- I am with you...so close to wonderland! Can't wait to see the picture of you! Ok, I am going to be brave and post a couple of pictures: January 1, 2006 - One Month Pre Op June 20, 2006 - Four Months Post Op

Hi everyone! Just checking in! Hope everyone is doing well!

DONNA!!!! You poor baby! That sounds so miserable! I feel so bad for you! I keep thinking I need another fill, but then I eat something too fast and get that awful pain....THEN I read your story...I think I will WAIT for a fill! Thanks for sharing, but I am sooo sorry that you had to go through all of that! I hope you feel better soon!

I keep wondering the same thing! Don't we love each other any more????

Congrats on your surgery! Personally, I think "gut feeling" has a lot to do with these decisions. You have to make the decision that feels the best to you. Good luck and keep us posted! Congrats again!

Congrats! I know we haven't met, but I live in the DFW area too...I so need to make it one of the meetings with you all! Which Baylor is doing your surgery? The one downtown? If it is, they really are a great hospital...the nurses will take such good care of you! My Mom just had a total knee replacement there about 2 months ago and they treated her like a Queen! Congrats! Congrats! Congrats!

Crazy question...what is the total amount of food that we should be eating right now? 1 cup, 2 cups, less????? Anyone know?