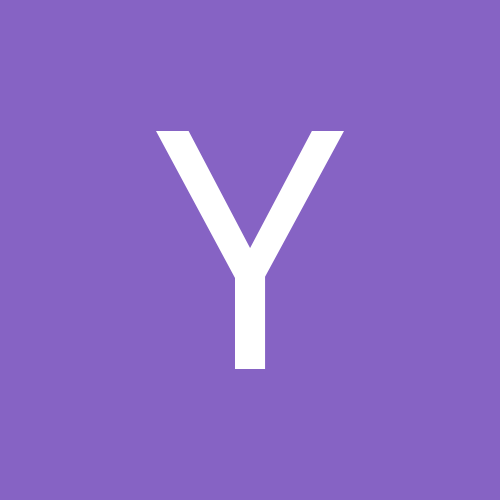 yeseyecodeye
Gastric Sleeve Patients
Content Count

26

Joined

Last visited
About Me
Gender
Interests
City
State
After years of partying and always being the jolly fat lad, I decided after a harsh relationship break down to take stock of my life. I seem to have spent the majority of my adult life on a diet losing a little bit here and there but thing major and I would always end up pilling the weight back on plus a bit more.
 
I am not unhealthy I was in the gym 3-4 times a week an playing rugby but nothing seemed to move the weight. I got injured playing rugby and had to stop playing an weight just spiralled out of control. it all came to a head in the summer of 2014 I was 31 years old and out of breath walking up the stairs at home and work. I grew bored of making excuses as to why I was out of breath and found it hard to admit that it was because of my weight but I knew something had to be done.
 
I went to the my GP but he advised me there was 3-4 year wait for a consultation and offered me half price vouchers for a slimming world class. I advised him id tried that an weight watchers and the Cambridge diet etc.
 
I decided I would go private I booked a consultation and met with the Spires health group in Bromsgrove at this point I had not told anyone about having surgery and contained to play the jolly fat guy. The morning of the consultation was the hardest thing I had done to date. I had a lot of doubt in my mind of I was doing the right thing or if I was a failure as I couldn't get the weight off and stick to a diet by myself but walking through those doors was the best thing I ever did the staff there where professional and treated me with respect. I met with my consultant Mr Nirja, and he conducted all the relevant tests an took my weight BMI etc. he then sat me down and explained both the sleeve an bypass options we decided between us I would go for the sleeve. After my meeting with Mr Nirja I was then taken in to another room and spoke to a lady called Sally who has actually had one of the first bypass in the UK many moons ago. this was just an extra thing they offered encase we felt we couldn't ask the Surgeon.  All in all I was in there for around 2 hours. I came out feeling positive for the first time in a while,
 
I decided I would have my surgery on the 20th December for the reason being I would have broken up from work by then and I would have 2 weeks off to recover as I had no holiday left to take. At this point I still had not told anyone I was having the surgery done. I was to start my liquid diet of 3 pints of milk an 2 yogurts on the 6th December 2014. I was excited and very nervous at the same time. on the 4th December after stressing about how my family would react I finally plucked up the courage to tell them. All the thoughts I had about how they would react  and the questions id get bombarded with proved to be untrue my family were very supportive even if it did take me a few attempts to explain what exactly I was having done and what would happen.
 
on the 6th I started the liquid diet and passed this off at work as another fad diet I was trying to much ridicule as per usual, It was probley the hardest 2 weeks I had in life up to that point as its a mental battle as there is nothing stopping you from actually saying sod it and eating normal food. The first 3days for me personally was torture I had stomach cramps and flatulent. But on the 4th day my body had accepted it and the rest of the time was a breeze.  
 
On Saturday 20th December I checked into the hospital in Solihull at 11am, I asked my parents to leave as I felt I had to brave this on my own. At 1pm I was walked down to theatre which was an experience in it self walking into a room that looked liked an alien space ship.
 
I remember waking up around 6:20pm  on that afternoon surrounded by doctors and nurses apparently my heart had stopped twice during the operation and I had to be brought back. I didn't wake up in pain just a dull ache really. After I spoke to a doctor they wheeled me in to ICU where I spent my first night with my new stomach. That night I didn't sleep much and spent the night talking to the nurse who was appointed to look after me.  I had the last of my pain killers at 2am on the 21st December less then 12 hours post surgery an I have not had a single one since It wasn't me being a Martyr I just wasn't in any pain. On the Sunday morning my family visited me apart from being tired an sore I felt good I was up walking about. Just after lunch on the Sunday I was taken back to my room and I decided I would walk it instead of using the wheel chair. That Sunday was spent just watching TV and drifting in and out of sleep I was so bored lol. 
 
The Sunday night I slept like a log and a woke about 7am on the Monday morning a nurse asked if id like a cup of tea which I accepted and it was the best thing I had tasted in my life lol, My consultant came and visited me at 9am and said I was allowed to go home as soon as the nurses had brought my medicine from the pharmacy. I was discharged around 10:30am that morning with a bag of FastTab anti acids and some dissolvable paracetmol for when I need them (Still unopened)
 
The First week was an eye opening experience first time Id had half a can of soup for xmas dinner. I am now into week 7 since the op and I am not allowed to do any exercise at the moment until the end of February 2015. But I have lost 85lbs in 7 weeks so I am happy with the way its going.
 
Already I feel so much better and happier in myself and clothes are getting baggy already, well this is my story so far sorry for waffling and ill keep updating it every so often.
 
To anyone thinking of having surgery DO IT you wont regret it its not going to be easy far from it but my god its worth it!!!!! if you ever have any question please get in touch.

Weight on Day of Surgery:
Surgery Status:
Post Surgery
Surgery Funding:
Self Paid